Whitecliffe's School of IT: The gold standard in IT training
Bent on creating meaningful change in the ever-expanding IT sector? Whether you're into cyber security or data science, software development or network engineering, Whitecliffe's School of IT is your ticket to the future. Our industry-aligned programmes (from certificate level through to master's) provide newcomers - and existing IT professionals - with the tools to forge ahead.
Bent on creating meaningful change in the ever-expanding IT sector? Whether you're into cyber security or data science, software development or network engineering, Whitecliffe's School of IT is your ticket to the future. Our industry-aligned programmes (from certificate level through to master's) provide newcomers - and existing IT professionals - with the tools to forge ahead.

But what really sets Whitecliffe apart from other IT training providers? As it turns out, quite a bit.
Revolutionary new programmes, co-designed with industry
If there's ever an industry that can't stand still, IT is it. Not only do we spearhead transformation within our own sector, but we're the pioneers of change for other industries too. At Whitecliffe we're on the front line of these transformations – we know that staying on top of innovations and new technologies is critical and we are continuously working with industry to develop new programmes that will give our graduates a competitive edge.
Last year Whitecliffe launched the Postgraduate Diploma in Information Technology, a one-year programme uniquely designed to extend specialised knowledge and meet industry needs through increased relevance in critical fields of IT. Meanwhile this year saw the launch of the Level 9 Master of Information Technology (MIT), a revolutionary master's degree that enables students to specialise in either cyber security or data science.
"Given the rising importance of the data science and cyber security fields, and future employment opportunities in New Zealand and globally, our new master's provides an unrivalled opportunity for those wanting to lead the way in these sectors," says School of IT Head, Dr Muhammad Azam.
Micro-credentials
New Zealand's IT sector needs a fast pipeline of competent professionals trained in specific areas, and Whitecliffe's new set of micro-credentials, launched this year, are a lifeline. Co-designed with industry, these online bite-sized courses help learners gain knowledge fast, filling gaps in their skillset and improving their employability.
Says Muhammad, "Micro-credentials are at the leading edge of learning and development and are a powerful tool for those wanting to step into the industry quickly, or those already working in the sector who want to stay ahead. They're also great for industry because they fill skills gaps quickly and effectively, by providing targeted training in high-demand industries."
Micro-credentials currently on offer at Whitecliffe include Certified Cyber Technician, Certified Network Defender, Full Stack Python Native Development, Ethical Hacking Practices, Digital Forensics and Network Defence Essentials, and Full Stack JavaScript Development. More are under development.
Industry certifications
Industry certifications help IT professionals stand out from the rest. Not only do they provide a recognised benchmark mapped to a specific platform, but they also demonstrate competence, boost credibility and increase professional value. Whitecliffe's School of IT has academic affiliations with a wide range of industry partners, and that means Whitecliffe students have unbeatable access to world-leading IT industry certifications.
Whitecliffe is the only tertiary education provider in New Zealand that is an 'Academic Partner' with the International Council of Electronic Commerce Consultants (EC-Council), the world's largest cyber security technical certification body. For those keen to specialise in cyber security that EC-Council affiliation is gold, because as well as being able to get their EC-Council certifications through Whitecliffe, they also have access to EC-Council iLabs which offer more than 400 virtual learning exercises in ethical hacking, computer forensics, secure coding, penetration testing and disaster recover.
"If you want to get a master's degree specialising in cyber security and well-known industry recognised certifications, Whitecliffe is the only place in New Zealand you can do it," says Muhammad.
In addition to EC-Council affiliation, Whitecliffe is an academic partner of Microsoft, RedHat, Oracle and Cisco providing even more opportunities for students to graduate industry ready and with the sought-after specialised IT skills industry is crying out for.
Blended learning model
One of the many reasons Whitecliffe is the IT training provider of choice is the flexibility programmes provide to combine work and study. Thanks to our blended model of learning, students can complete the majority of their studies in their own time. This makes Whitecliffe a top pick not only for industry newcomers but also for IT professionals already forging careers in the sector.
"Our programmes are ideal for those already working in IT. They enhance career progression by offering a convenient way to gain higher-level qualifications in specialised areas. We also offer learners the chance to undertake research projects that are relevant to their workplace – so studying with us is a drawcard for their organisations too."
Lecturers leading the way in innovation and research
If you want to be the best, it pays to learn from the best, and Whitecliffe's IT lecturers are at the forefront of their fields. Currently ten Whitecliffe PhD staff members are actively engaged in research through the Technology Innovation Research Group (TIRG). Launched in 2021 "to promote and highlight vibrant research culture and achievements in the field of technology and innovation", this interdisciplinary group focuses on everything from artificial intelligence and cyber security through to data analytics and agile software development.
"Engaging in research keeps our team current and enables them to contribute cutting edge ideas and discoveries to the field," explains Muhammad. "It also fuels their passion for their subject areas and enables them to better bring them to life in the classroom. We believe this is vital in order for students to graduate with the advanced knowledge and skills they need to blaze a trail in the IT sector."
Events and workshops
A regular line-up of free workshops enable students to dip their toes into different areas of IT and a range of IT-focused events and activities are offered across every Whitecliffe campus. The quarterly IT exhibitions are a calendar highlight, showcasing the remarkable technological advancements and innovative projects developed by Whitecliffe's talented student community. Highly anticipated by students, staff and industry alike, these exhibitions provide an invaluable platform for students to network and get noticed by the many industry VIPs who attend. In fact, many of our graduates have landed employment as a direct result!
International exchange opportunities
Whitecliffe has some exciting partnerships that provide global opportunities for students, including an MoU with the highly regarded Sri Lanka Institute of Information and Technology (SLIIT). Thanks to student exchange opportunities between Whitecliffe and SLIIT, students can study in a different cultural and academic environment, gain valuable international experience and expand their academic and personal horizons.
Exchange opportunities are also available for Whitecliffe graduates through International Working Holidays (IWH), a company which sets graduates up with employers overseas. Diploma in Software Development graduate Zach Potae is currently enjoying a year-long IWH exchange as a member of the IT team at Big Cedar Lodge, America's premium wilderness resort.
Says Zach, "I didn't know what to expect when coming here and was a bit hesitant and nervous about it all, but I'm so glad I overcame that initial uncertainty – I have absolutely zero regrets about signing up to come here. This experience has made me realise how amazing the world is, and now I just want to continue exploring it!"
For more compelling reasons to study IT at Whitecliffe visit the School of Information Technology
Talk to our team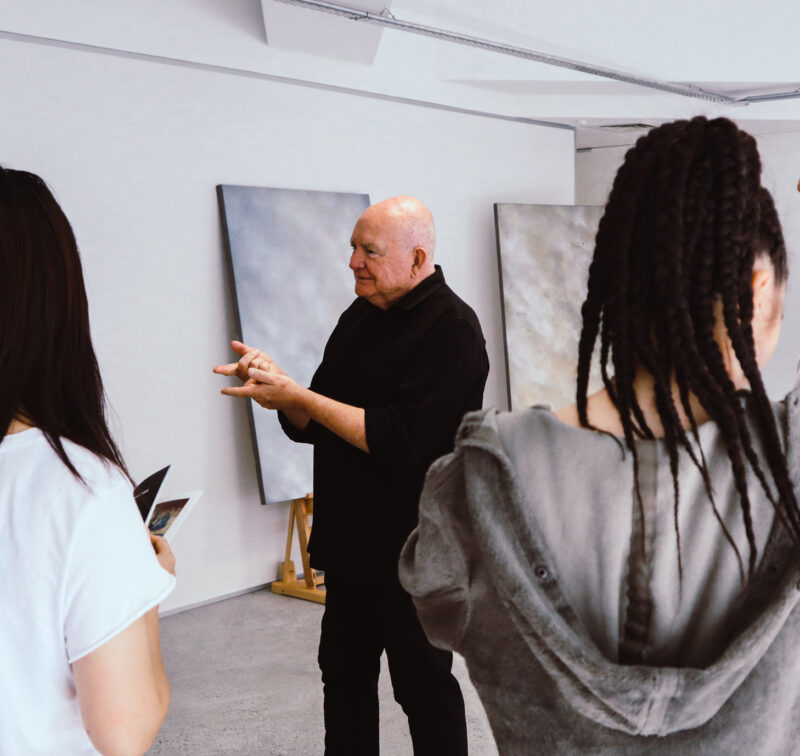 If you would like to ask us a question or request more information, please detail your enquiry using the form below. If you would like you can contact us directly on 0800 800 300, email us or use the contact us form.