School of Fine Arts
The Whitecliffe School of Fine Arts offers programmes from Certificate to Master's level in Fine Arts and Photo Media.
The School of Fine Arts offers programmes that will teach you fundamental skills and knowledge while enabling you to explore beyond your own creative ideas in a supportive and engaging environment.
Our Fine Arts programmes cover various artistic practices from drawing and painting, to 3D installation and moving image. You will also have multiple opportunities to engage in the wider arts community which will build your professional arts practice from the outset.
Our Photo Media programmes cover core skills in photography, using analogue and digital equipment. Delve into the worlds of Photography, Fine Arts, and New Media to create powerful and captivating image, sound, and video responses.
I love that Whitecliffe allowed me to feel like a natural artist, especially working in the studio, and I really valued the one-on-one time from the lecturers.

Priscilla Hunter, BFA + MFA Graduate
School of Fine Arts Courses & Programmes
Fine Arts + Photo Media at Whitecliffe
"Whitecliffe classes are amazing. All the students are very creative and you get lots of one-on-one support from lecturers, not just visually in studio, but also contextually. They don't just support you in your education, but they support you in all aspects,"
-Natasha Boshkovski, BFA Photo Media Graduate
Talk to our team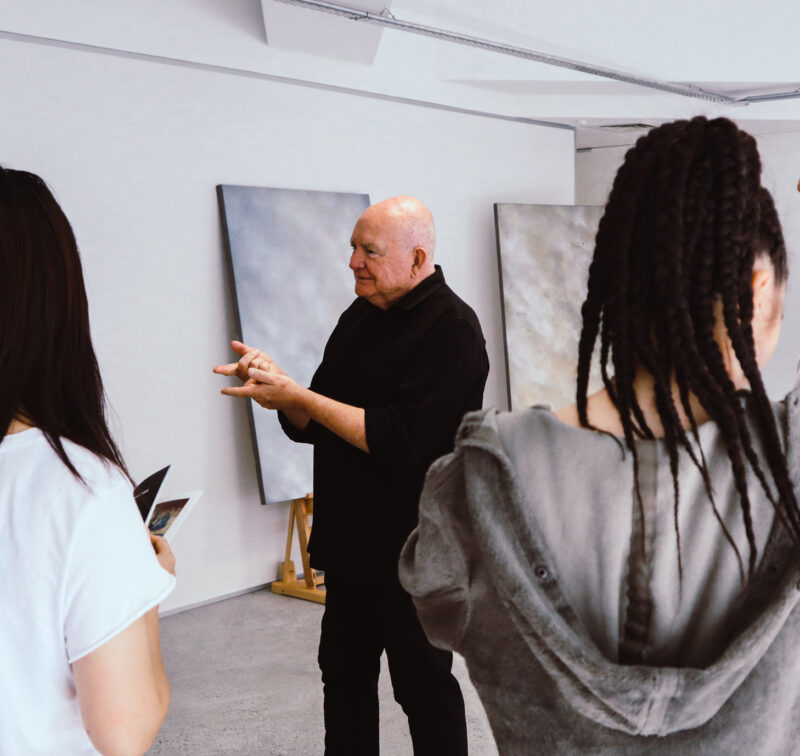 If you would like to ask us a question or request more information, please detail your enquiry using the form below. If you would like you can contact us directly on 0800 800 300, email us or use the contact us form.