From the Whitecliffe campus to a wilderness resort
"I didn't know what to expect when coming here and was a bit hesitant and nervous about it all, but I'm so glad I overcame that initial uncertainty – I have absolutely zero regrets about signing up to come here"
An exciting opportunity for Whitecliffe alumni to live and work abroad has been a springboard to adventure for Diploma in Software Development graduate Zach Potae.
Operated by International Working Holidays (IWH), the exchange programme is open to any Whitecliffe graduate, and in Zach's case, it has resulted in a year-long stint as part of the IT team at Big Cedar Lodge, America's premium wilderness resort. Nestled deep in the Ozark mountains, Big Cedar Lodge is not your average US work and travel destination – and that's exactly why Zach chose it in the first place.
"While I was studying at Whitecliffe, IWH did a presentation to students. The idea of being able to go overseas and gain valuable work experience really interested me, and I liked how they were able to look after and set up contacts with employers in the US," says Zach, who is the first Whitecliffe graduate IWH has sent on the USA 12 month Work & Travel Programme.
"To me, going to the typical US tourist destinations seemed cool, but being able to go somewhere that was not necessarily popular among international visitors – but very popular with Americans – was something I really liked the idea of. It was a unique opportunity to experience a part of America that I never even knew existed!"
Now halfway through his 12-month experience, Zach couldn't be happier with a great job, awesome colleagues and a spectacular workplace. Better still he gets to spend his weekends and holidays doing everything from snowboarding and canoeing to fishing and even line dancing!
"Everyone working here has been employed because of their knack for customer service and their friendly approach to others. The atmosphere, environment, and vibe are incredibly friendly and for someone like me who used to live in a big city, it is really refreshing to be able to work amongst people who are openly friendly and gracious.
"I've made so many friends and I've been fortunate to be able to join them in travelling to Colorado for a snowboarding and skiing trip, as well as to Texas for a formal party where everyone did line dancing. I've been camping in Arkansas and kayaking, canoeing and fishing in the rivers. Many in the area have boats and they like to go out to the lake when it's hot which is awesome. I've also got plans to go to St. Louis later in the year."
When Zach is not out exploring all that America has to offer, you'll likely find him exercising his IT skills at Big Cedar Lodge.
"I'm currently working with the IT team in the hospitality sector of Bass Pro Shops. Our offices are at Big Cedar Lodge, and most of our work is with the lodge, but we also do work with many other resorts, hotels and restaurants around the country that are owned by Bass Pro Shops."
Although his role is in tech support rather than software development, the skills he gained at Whitecliffe are still standing him in great stead.
"As a Tech Support Specialist, my job is to help maintain all the IT software and hardware used at the lodge, such as emails, accounts for lodging, ordering and inventory sites, as well as the computers, printers and phones. We also look after a lot of the internet and networking through the lodge, and are the first point of contact when employees are having issues related to IT. At Whitecliffe we studied all aspects of IT, not just software development, so there were lots of parts of my course that are proving useful for my current role."
And while Zach admits signing up for the exchange programme pushed him out of his comfort zone, in hindsight, it's one of the best things he has ever done.
"I didn't know what to expect when coming here and was a bit hesitant and nervous about it all, but I'm so glad I overcame that initial uncertainty – I have absolutely zero regrets about signing up to come here. This experience has made me realise how amazing the world is, and now I just want to continue exploring it!"
Talk to our team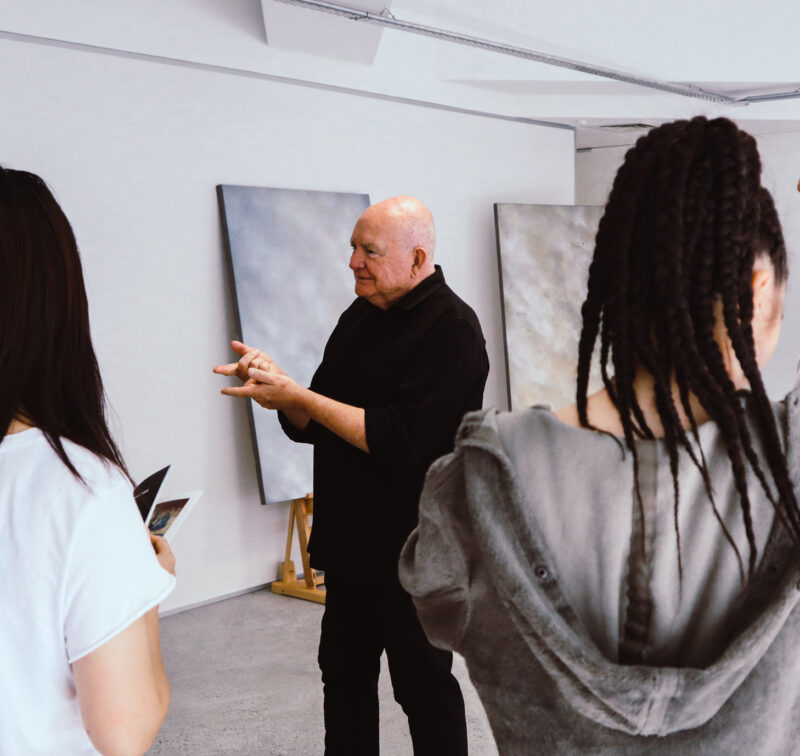 If you would like to ask us a question or request more information, please detail your enquiry using the form below. If you would like you can contact us directly on 0800 800 300, email us or use the contact us form.