Student Life
Welcome to the new Whitecliffe College, formed with a vision to be globally recognised for developing students as critical and creative thinkers. Whitecliffe was created when three Colleges, with over one hundred and thirty years of quality teaching experience, combined forces.
Handy links for students:
Our vision
To be globally recognised as a centre of education excellence, and New Zealand's leading private school of creativity, innovation, and research.
Our offering
Creativity is curious, innovation is brave, and both are needed to create meaningful change.​​
Everyone has a vision that is uniquely theirs, a lens through which they see the world, interpret the world, and in turn, help shape the world. At Whitecliffe, we nurture that vision, and we equip you with the skills, techniques and methods to make your vision a reality. ​​Studying at Whitecliffe will help you become a stand-out thinker, innovator, and collaborator.
Turn your talents into a lifelong career and truly explore what you're capable of.​ ​Learn to think creatively, critically, take risks, and develop advanced skills. Through these skills you'll make valuable contributions and connections in the industries and communities you choose to work and live in.​
At Whitecliffe, we encourage you to be brave and think deeply, so you can join the next generation of thinkers, doers, creatives, artists, design innovators, technologists, therapists, and leaders.
​Cultivate your talents, build new skills, and create meaningful change — study at Whitecliffe.
Cultivate your talents, build new skills, and create meaningful change
Talk to our team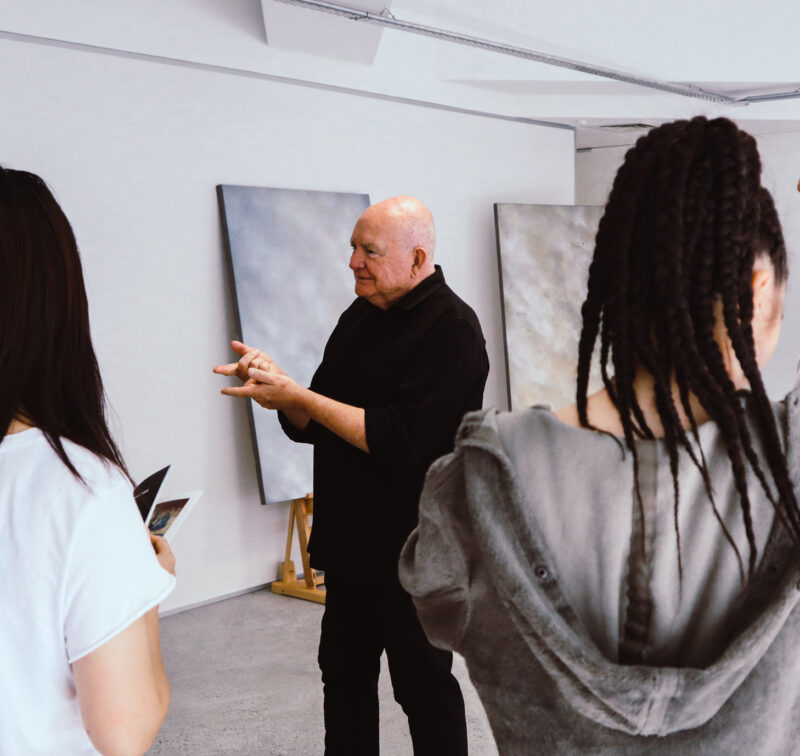 If you would like to ask us a question or request more information, please detail your enquiry using the form below. If you would like you can contact us directly on 0800 800 300, email us or use the contact us form.