Curtain Call for Alvie McKree
Whitecliffe Creative Arts Therapies student Alvie McKree is one of six Māori and Pasifika playwrights whose work has just gained national acclaim at TAHI 2023, New Zealand's much-loved festival of solo performance.

Whitecliffe Creative Arts Therapies student Alvie McKree is one of six Māori and Pasifika playwrights whose work has just gained national acclaim at TAHI 2023, New Zealand's much-loved festival of solo performance.

Now in its fifth year, the annual event showcases Aotearoa's finest and most innovative solo performance – and a ten minute monologue written by Alvie was among this year's dynamic line up. Her work was presented as part of ONO, a collection of monologues specially commissioned for TAHI to explore the theme of aroha/alofa.
"My monologue was based on my mother's relationship with my stepfather – in part, it was the love story I wish she'd had," says Alvie, who is currently working towards her Master of Arts in Creative Arts Therapy (Clinical) at Whitecliffe's Manukau Campus.
As well as being a great opportunity to unleash her creative talents, Alvie's ONO experience highlighted the impact creative arts can have on healing, through a deeply personal lens.
"The process was extremely therapeutic for me. How do you heal yourself after witnessing a harmful relationship between your mother and stepfather? Well, one way is to rewrite the story. I've cried a little every time I've seen my monologue performed – something about hearing the story told that way has been very healing for me."
Art has always been a driving force in Alvie's life – but it wasn't until she discovered the life-changing role it can play in healing that the planets really aligned for her.
"I originally gained my Bachelor and Master of Fine Arts at Elam, and later went back there to teach installation, sculpture and performance art. Then I started working as a Qoya facilitator – Qoya is an embodiment practice for women that encompasses dance, ritual, breathwork, yoga and sharing in circle. That's when I realised that that's where art is for me, and I decided to pivot. There's such a strong connection between art and healing, art and spirituality, art and mental well-being, and for me that connection is really important."
Back then, Alvie had never heard of creative arts therapy, but when a friend told her about the courses at Whitecliffe she signed up immediately. She gained her Postgraduate Diploma in Arts Therapy in 2017, and now she is back at Whitecliffe completing her Masters.
"I've finally decided it's time to fully pivot and give all my time to working in the arts therapy, healing and well-being space. When I was young I went nursing because I thought that's what you do when you care about people, but it really wasn't me. Creative arts therapy is the perfect fit because I still get to help people and be of service, but in a way that is authentic to who I am."
Among the many drawcards of the Whitecliffe Masters programme is the low residency model which enables students to work and practice in the field while they study. For Alvie, working as an emerging arts therapist alongside other therapists provides invaluable opportunities for growth and professional development, and enables her to strengthen her skills among a wide variety of clients.
"One day a week I'm based at a prison. I enjoy seeing the men unleash their creative potential. Watching them come in each week and spend two hours harnessing that creative energy in service to their own wellbeing and mental health is really inspiring."
She also works at Māpura Studios, a non-profit organisation that provides creative programmes and activities for those living with disability and diversity.
"I teach online creative arts therapy for Māpura a couple of evenings a week, taking a Writing from the Body class and a Movement and Creative Arts Therapy class, and alongside other art tutors and arts therapists I also work two mornings a week with people who have experienced stroke or other brain traumas."
This work is particularly meaningful for Alvie, who has strong recollections of time spent with a beloved Aunt as a child.
"My Aunty Hera had several strokes when I was young. When I first started thinking about pursuing a career in creative arts therapies I remembered that every time she was recovering from a stroke she would sign up for some kind of art class. Something in her just knew that creativity had the potential to heal, and this memory affirmed to me that I'm on the right path."
Find out more about Alvie's work on Instagram at @art_as_medicine
Talk to our team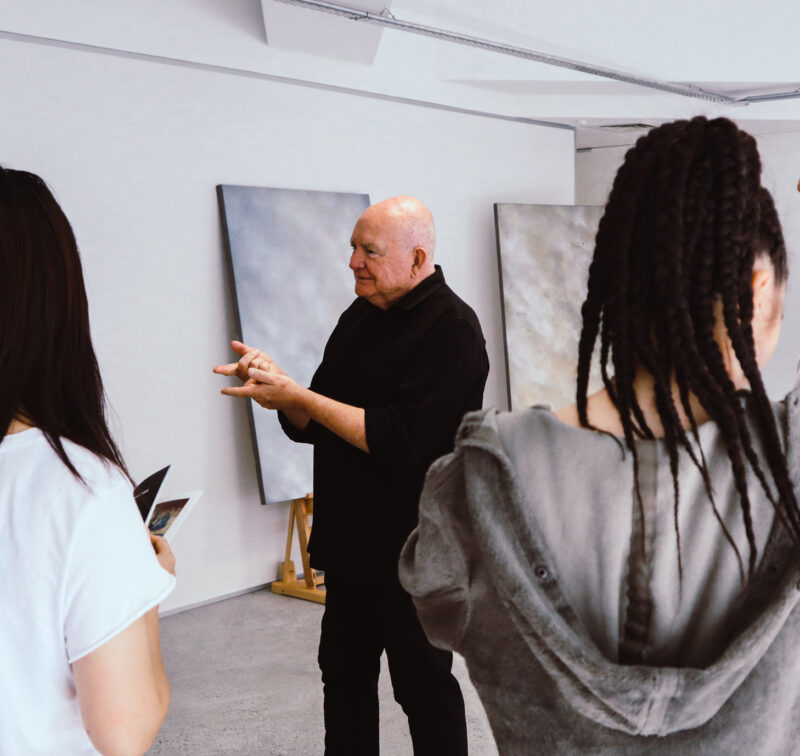 If you would like to ask us a question or request more information, please detail your enquiry using the form below. If you would like you can contact us directly on 0800 800 300, email us or use the contact us form.