Whitecliffe Students Making an Impact in Fiji
A virtual internship programme in Fiji is giving Whitecliffe students unique opportunities to gain international work experience while using their skills for good.
Funded by Fijian charity Think Pacific, in partnership with the Fijian government and major NGOs, the Remote Internship Scholarship Program connects socially conscious students with real-life projects that support Fijian communities.

Lana Poila is among the latest tranche of scholarship recipients, and she is using the skills she learned at Whitecliffe to create a website for Comfy Prints, a Suva-based organisation that produces banners, bed sets and reusable sanitary pads.
"I chose to work for Comfy Prints because their foundation lies in the strong support of family, the determination to excel for the sake of younger generations, and the resilience demonstrated in the face of adversity," says Lana, who recently completed her Diploma in Web Development and Design and is now working towards a Diploma in Software Development at Whitecliffe.
"I was also incredibly inspired by the founder's motivation to start the business despite being told that women don't thrive in the business world," she adds.
As well as getting to design the company's website from scratch, Lana is benefitting from mentoring, coaching and networking opportunities.
"Currently, Comfy Prints does not have a website and in today's digital age, having an online presence is crucial. The primary goal of the project is to create a framework for a website that represents their business, but there have been many other highlights too, in particular the chance to immerse myself in the beautiful Fijian culture.
"Meeting my wonderful mentor Naomi and interacting with some of the Think Pacific staff and fellow interns has also been very memorable, and I'm enjoying being actively involved in a project that I know will have a positive impact on both the organisation and the lives of people in the Fijian community."
Now halfway through her internship, Lana's unique blend of skills and knowledge have proven to be invaluable. As well as her web development and design studies at Whitecliffe she holds a Bachelor of Arts in International Relations, Political Science and Cultural Anthropology.
"Each of these fields has provided me with a unique perspective and valuable set of tools that I believe can be instrumental during my internship."
Valued at AU$900, the Think Pacific internship scholarships are 100 – 120 hours long and can be completed over 4, 8 or 12 weeks. Participants can choose to intern across ten different career fields and upon completion, will receive global job references and potential employment opportunities. For those who are passionate about making a difference, it's an unbeatable way to build global understanding and gain charity sector experience.
"This internship aligns deeply with my personal journey and aspirations, in particular my fascination with the potential for positive change through collective action. I genuinely enjoy connecting with people from diverse cultures and backgrounds and this has been an incredible chance for me to engage with the Fijian community, support local initiatives and contribute to the realisation of the Fiji National Development – a 20 year development plan with the vision of transforming Fiji towards an even more progressive, vibrant and inclusive society."
It's a mission close to Lana's heart. Having grown up in the Cook Islands and now living in New Zealand, she has witnessed the interdependence of our global community - and the urgent need to address global challenges.
"This internship is challenging me to develop new skills, including cross-cultural communication, adaptability and remote collaboration. These skills will not only shape my professional development but also strengthen my character and broaden my perspective. Through this programme, my goal is to evolve into a more resilient, globally minded individual, better equipped to tackle complex problems in the future."
To find out more about Think Pacific scholarships visit Think Pacific
Talk to our team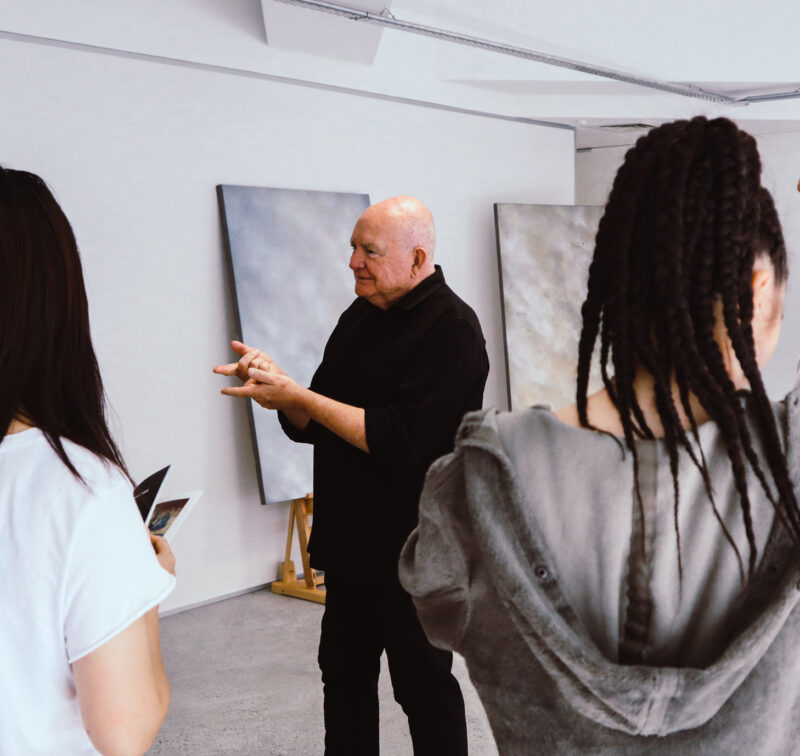 If you would like to ask us a question or request more information, please detail your enquiry using the form below. If you would like you can contact us directly on 0800 800 300, email us or use the contact us form.