New partnership between Whitecliffe and the highly-regarded Sri Lanka Institute of Information and Technology (SLIIT)
New partnership between Whitecliffe and the highly-regarded Sri Lanka Institute of Information and Technology (SLIIT)
Global opportunities for IT and business students just got a whole lot better thanks to an exciting new partnership between Whitecliffe and the highly-regarded Sri Lanka Institute of Information and Technology (SLIIT).
One of Sri Lanka's leading private tertiary institutes, SLIIT offers programmes in IT, business, engineering, and humanities & sciences – and students at Whitecliffe will now have the chance to study there as part of an MoU signed by the two institutions earlier this month.
"Some of the most exciting aspects of this partnership are student exchange programmes that will provide students from both institutions with the opportunity to study in a different cultural and academic environment, gaining valuable international experience and expanding their academic and personal horizons," says Whitecliffe Chairman Feroz Ali.
With a strong focus on IT and business programmes, the partnership will also open the door for faculty exchanges, joint research projects, and course articulation.
"There are a large number of excellent opportunities within Information Technology and we also see potential crossovers with SLIIT's Faculty of Business. Whitecliffe has recently launched a Master of Creative Enterprise and Innovation, aimed at students who wish to commercialise creative ideas either as business owners or seek employment in management and business development roles. This new programme provides an incredible opportunity for SLIIT business graduates interested in creative industries.
"Beyond academic collaboration and exchange of knowledge and resources, we also hope to collaborate on industry projects and engage with the broader community through outreach and engagement activities."
Whitecliffe is one of New Zealand's leading private institutions, and the country's top private institution for performance-based research funding. Already highly regarded in Aotearoa, Feroz says partnering with prestigious institutions like SLIIT strengthens Whitecliffe's reputation and influence internationally.
Senior Manager – SLIIT Global Education, Kenneth Fleming, is particularly excited about the opportunities the alliance provides for SLIIT students to transfer to Whitecliffe for undergraduate and postgraduate studies.
"International collaborations like this provide students with a wide variety of options, whether that's transferring degree programmes to a partner university through articulation pathways, or looking at postgraduate opportunities on completion of a degree," says Kenneth.
Working closely with international training providers is nothing new for SLIIT, who have articulation agreements with more than 25 top 1% ranked universities across Australia, England, New Zealand, USA and Canada
"With an active student base of over 14,000 and an alumni base of over 30,000, SLIIT has partnered with Whitecliffe in further strengthening the collaborative arrangements with New Zealand-based educational institutes, and we look forward to working together in the areas of articulation pathways, joint research, student transfers and faculty exchange."
Teaming up with Whitecliffe will undoubtedly enhance the world-class educational offerings for both trailblazing training providers.
Talk to our team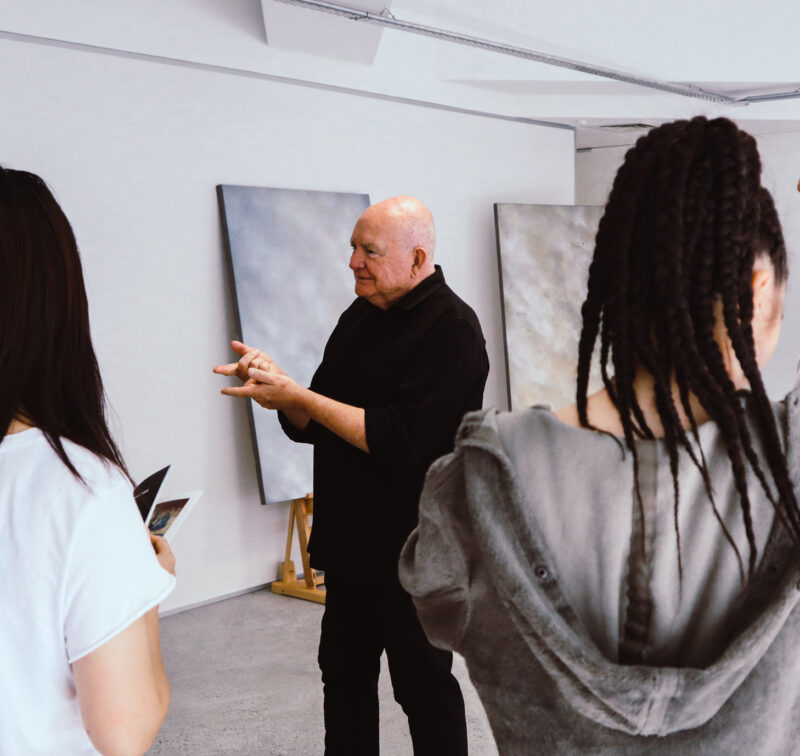 If you would like to ask us a question or request more information, please detail your enquiry using the form below. If you would like you can contact us directly on 0800 800 300, email us or use the contact us form.