Whitecliffe Manukau: Finding your passion after high school
We're all meant to have a plan after high school, right? We're told our futures depend on it, that it should be obvious where your passions in life lie – that's how it works, right? That after 13 years in primary, intermediate and secondary school, you should know yourself well enough to have it all figured out – you are a "young adult" after all.
Delaney didn't buy it.

The bright 19-year-old completed Art History, Classics, French, English and History in her last year of high school at Long Bay College – but couldn't stand the idea of walking straight into university to sit through just another year of writing essays. "I'm kind of in limbo at the moment," says Delaney. "I felt so much pressure to go into completing my first year at University, but I really didn't want to waste my time, or my fees-free year."
So when she heard all her creative friends at high school speak so highly of Whitecliffe, it peaked her interest, especially when she learnt about the 18-week Certificate in Arts and Design at the Whitecliffe Manukau campus.
The certificate course is for a range of people from different walks of life. From those needing to develop a portfolio to further their education, to those wanting to dabble in a career change. It's also for those who have always wanted art and design in their lives and are wanting to put their toe in the water and see what it's all about.
Students are taught to think outside the box and to push themselves artistically. For the tutors and lecturers, it's so inspiring to see someone at the very beginning of their creative journey, encouraging their transformation.
"I've never been a super creative person, but through my writing in art history, I gained a huge appreciation for art – and since it's only a short course, I feel like I'm building up to some much bigger things."
The certificate largely focuses on core artistic subjects – with painting and drawing classes, as well as digital media. The course is about experiencing everything Whitecliffe has to offer - from fashion design and graphic design to photo media and fine arts.
When Delaney is ready, she would eventually like to go to University to study art history, but she sees the certificate course as an invaluable experience for setting up those artistic building blocks.
The course is an open door – a place to start from and not an end in itself. It gives students the material to go forward. It's challenging, rewarding and will take you places you didn't think you could go.
You can find Whitecliffe Manukau at Level 2, 3 Osterley Way, Manukau. Now offering certificate programmes in Arts and Design, Digital Media, Fashion Technology, Pattern Making and IT Essentials. Applications are now open for 2020.
For more information, visit www.whitecliffe.ac.nz or call 09 309 5970.
Talk to our team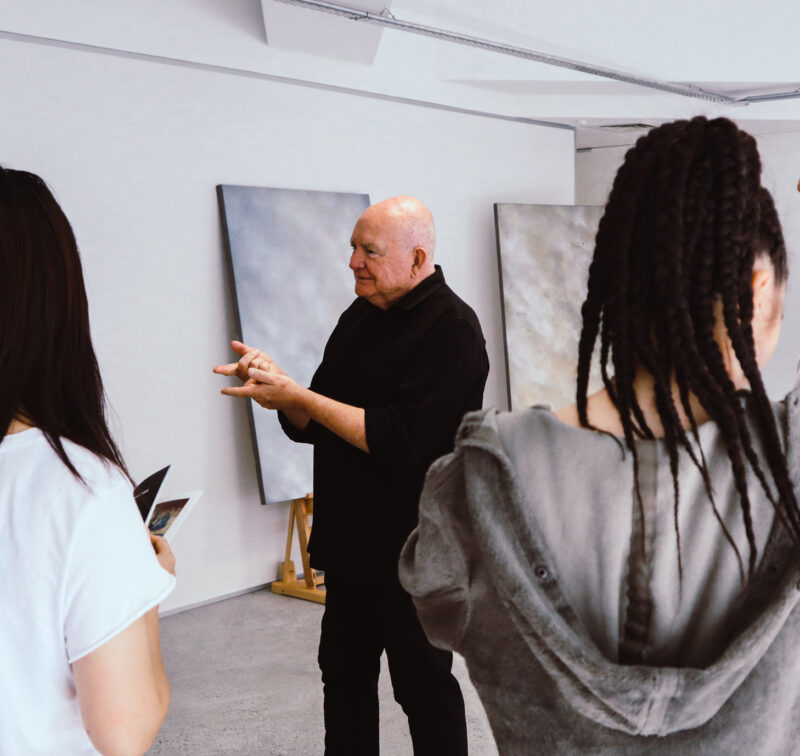 If you would like to ask us a question or request more information, please detail your enquiry using the form below. If you would like you can contact us directly on 0800 800 300, email us or use the contact us form.