Whitecliffe Graphic Design Lecturer Rebecca Steedman
Having been a part of the Whitecliffe faculty for 7 years, Rebecca Steedman lives and breathes Whitecliffe life. The Graphic Design Lecturer says what makes the college stand out from others is the students.
"Everyone brings their own experience and views with them to class; design work is always fresh and evolving and every day is different. Students are part of a small community where they will be challenged to learn the fundamental skills relevant to their field and also encouraged to use these skills to find their individual approach within it."
The art mediums Rebecca engages with are moving images and ceramics, currently she is showing a combination of both of these at a solo exhibition titled Formations, on at the Blue Oyster Art Project Space in Dunedin. "'Formations' - is a series of glazed experiments with local rocks and materials applied to fired pottery and has been developed considering the movement of water relating to the land and landscapes of Ōtepoti. A moving image and typographic sequence runs alongside this work; utilising found geological quotes that describe the way the water changes the surrounding landscape over time."
The exhibition is a culmination of work Rebecca completed while on a residency at the Caselberg Trust House and Studio throughout January 2019. Find out more about Rebecca's work and her current exhibition on the Blue Oyster Art Project Space website.
Talk to our team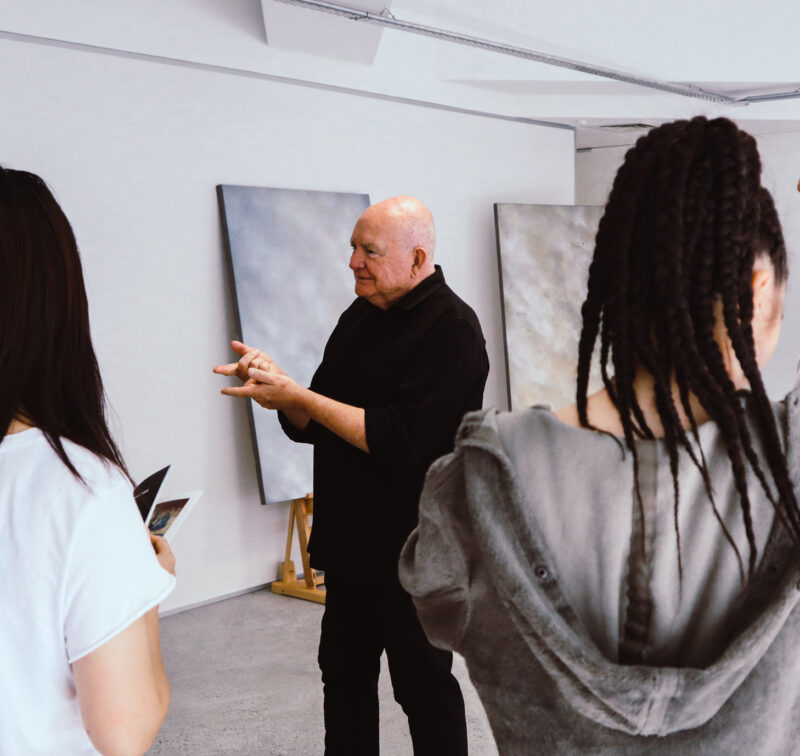 If you would like to ask us a question or request more information, please detail your enquiry using the form below. If you would like you can contact us directly on 0800 800 300, email us or use the contact us form.