Whitecliffe Graduate: Maia Wharewere-Ballard
Maia Wharewere-Ballard spent much of her time at Trident High School in Whakatāne with a paintbrush in her hand.
"I spent all my time painting in every class at high school," she remembers. "It was my get-away from having to think about being a teenager."
With the encouragement of her art teacher Maia made the move to Auckland from Whakatāne at the end of Year 12 to study for a Bachelor of Fine Arts (BFA) at Whitecliffe. Now in her final year of the degree, Maia is looking at doing a master's degree next year while working part-time as an artist.
The 21-year-old appreciates the freedom she has at Whitecliffe to explore the content of her work and develop ideas. "I chose to study at Whitecliffe because of the independence in leading my own research and having one-on-one time being tutored by artists."
She has also enjoyed talking to her tutors about their experiences working as artists.
"They are setting you up to be an artist with real expectations," she says. "This has come with amazing opportunities to meet and exhibit alongside other emerging artists and build relationships within the industry."
Maia says Maths, English, Art and Art History have all been useful subjects for her studies.
"In Art, I learnt how to paint and put a concept into my paintings. In Art History, I learnt about history and historical art movements, which helped me to understand history and contemporary depictions and research." English has helped her understand contextual content and data in academic research and Maths has helped in the building of museum models and canvases when figuring out the dimensional value of objects, where to situate works " and much more".
Maia says her time at Whitecliffe has helped her develop an understanding of what her purpose is. Her long-term goal is to be a Māori artist who helps people at home and abroad understand why ethnicity and culture are important.
"The values, roles and what it is to be a woman who sits on the boundaries of being half-caste Māori and English. "I would love a career that is art based, whether that's in a gallery, organisation, in the community, teaching or helping others."
This article was first printed in Issue 17 of Leaving School Magazine and was written by By Sara Carbery.
Talk to our team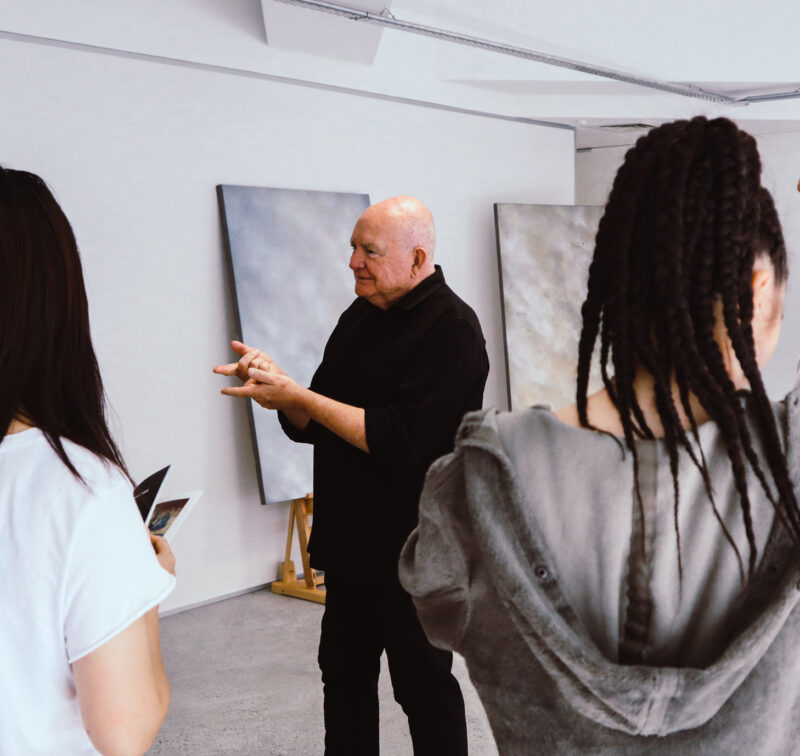 If you would like to ask us a question or request more information, please detail your enquiry using the form below. If you would like you can contact us directly on 0800 800 300, email us or use the contact us form.