Whitecliffe Graduate: Benjamin Alexander
If you watched Project Runway New Zealand, you would recognise the name Benjamin Alexander.
Since winning the inaugural competition two years ago, Benjamin has presented his first solo show at New Zealand Fashion Week, launched his own label and is working on his soon-to-be-released second collection.
Proudly crafted in New Zealand, sustainability is at the heart of the Benjamin Alexander label.

"We are aware of the huge impact that unsustainable and unethical clothing has on the planet and the people that live on it," says Benjamin. "We strive to commit to create clothing that doesn't compromise the ability of the environment or people to be valued within themselves and their community."
It was while he was developing his final collection for his Bachelor of Fine Arts in Fashion Design at Whitecliffe that Benjamin had a lightbulb moment and realised he could make luxurious clothes and accessories that didn't compromise his ethics.
He went on to do a two-year Master of Fine Arts in Fashion and Sustainability at Whitecliffe, researching and developing a sustainable luxury collection with a transparent ethical and sustainable value chain.
Growing up in Massey, west Auckland, the 25-year-old can't remember a time when he wasn't in love with clothes. "I wouldn't say I chose fashion design; it chose me. It's innate."
In his final year of school – Year 12 at Avondale College – Benjamin took English, art, graphic design, photography and fashion technology. "I always knew who I was and what I wanted to do."
He chose Whitecliffe in part because the college had smaller intakes for courses than most universities. "I wanted more of a relationship type of learning."
"I value the balance of creative freedom and theoretical teaching at Whitecliffe."

He is full of praise for Belinda Watt, head of the fashion design department, who he considers his "second mother". "Her dedication and passion is amazing."
Under Belinda's tutelage, Benjamin participated in the NZ Vietnam Design Collaboration, was a recipient of the Prime Minister's Scholarship for Asia, travelled to India for a craft immersion experience and was selected to take part in the Copenhagen Youth Fashion Summit.
While reluctant to pigeonhole his style – "I make whatever I want to make" – Benjamin strives to create clothes that provoke feelings and emotions. "I want a woman to see a dress and fall in love with it," he says. "I want it to make her feel something."
Described as being honest and real by the media, Benjamin doesn't sugar-coat how difficult it is to succeed in the fashion industry. "It's an extremely hard game," he says. "You have to be extremely headstrong and devoted; it has to be all you ever want to do.
"You need to have the head and the heart to give it everything you have because it will take everything you have."
For more information on studying fashion design at Whitecliffe, visit www.whitecliffe.ac.nz
To view Benjamin's designs, go to www.benjaminalexander.co
This article was first printed in Issue 18 of Leaving School Magazine and was written by By Sara Carbery.

Talk to our team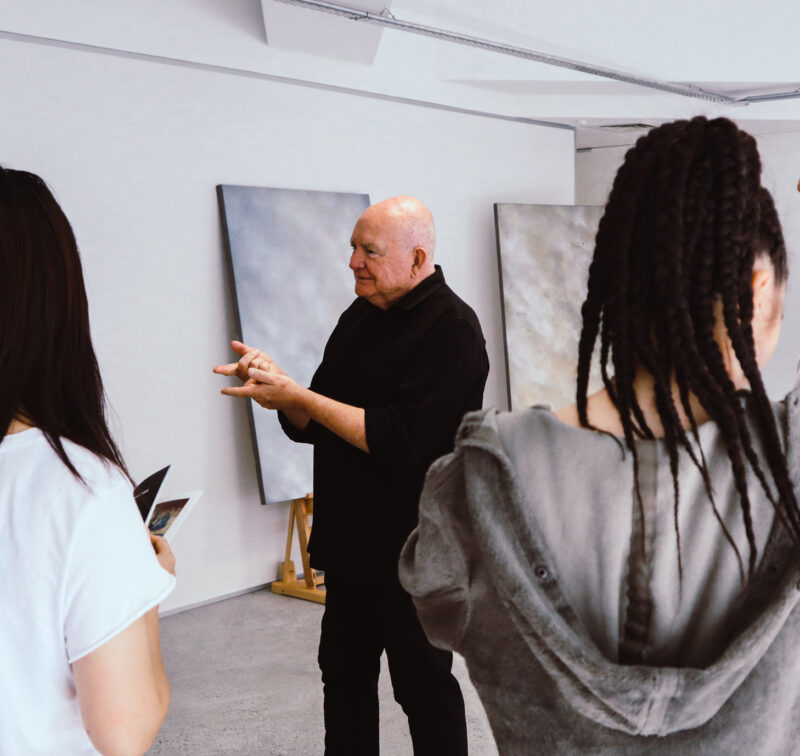 If you would like to ask us a question or request more information, please detail your enquiry using the form below. If you would like you can contact us directly on 0800 800 300, email us or use the contact us form.