Whitecliffe Fashion Tech Students Help Vulnerable Children
As it stands, there are currently 6,500 children in New Zealand in the Government-funded foster care system. For a child suffering from worries and anxieties far beyond their years, a little can go a long way.
That is why Whitecliffe Fashion Tech has partnered with Foster Hope. The not-for-profit works to improve the lives of children in foster care around New Zealand – creating backpacks filled with the everyday items we take for granted.


For nine years now, the charity has filled backpacks with soaps and shampoos, toothpaste and toothbrush, sanitary products and books for all ages. But getting their hands on enough toys to distribute can be tough.

Christina Doherty, a tutor at Whitecliffe Fashion Tech, jumped at the opportunity to build a solution to this as a project for her Certificate in Pattern Design students. She thought that therapeutic marble mazes could easily be incorporated into the existing production lessons.
We all saw it with fidget spinners, but fidget toys or tools are incredibly popular amongst children and adults suffering from mental health-related issues. The act of moving a marble from point-to-point within the maze creates a soothing feeling of comfort, and can immediately distract anyone from anxious thoughts.
And it was that simple – while the school purchased the marbles, the students then used scrap fabric and thread to sew a maze, all the while learning about the different styles of production lines.
At the end of the project, 139 marbles mazes were produced – Doherty, the Fashion Tech students and faculty, as well as the team at Foster Hope were so proud at what had been achieved.
"Obviously, there is the sustainability aspect of using our own waste materials," says Doherty. "But the community involvement is empowering for the students - the duel satisfaction of making and giving can only have positive results."
Two Foster Hope representatives came to collect the mazes and took the opportunity to meet the tutors and students from all classes. This has prompted more donations and forged a strong tie for the future with the charity.
If you would like to donate to Foster Hope, visit their website.
For media enquiries – contact Madeleine Smith, Content and Communications Marketer – madeleines@whitecliffe.ac.nz
Talk to our team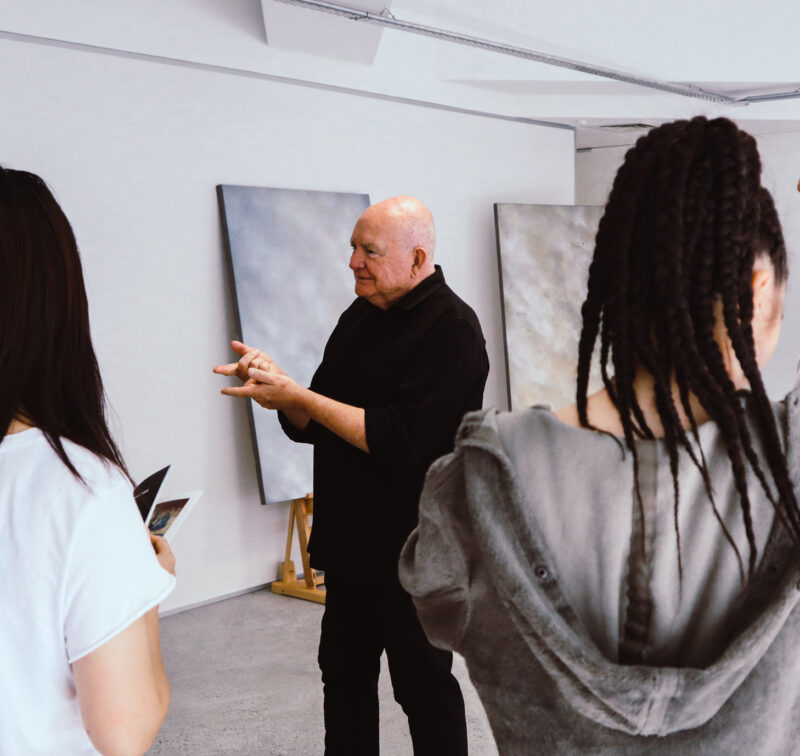 If you would like to ask us a question or request more information, please detail your enquiry using the form below. If you would like you can contact us directly on 0800 800 300, email us or use the contact us form.