Whitecliffe Fashion Tech Invited to 2019 NZFW Graduate Show
Graduates Bahji Cochrane, Elisabeth Clink and Jo Shierlaw will be showcasing their brands at the Graduate Show, alongside designers from Otago Polytechnic and Massey University.
It is the fourth consecutive year that Whitecliffe Fashion Tech has been asked to participate, a feat that General Manager Jacqui Byrne says she is immensely proud of.
"For the school to be invited to take part for the fourth year in a row, is a brilliant outcome," Byrne says. "It just reflects the level of enthusiasm and talent that our graduates are bringing to the New Zealand fashion industry."
Cochrane is bringing his label BO'NC to the runway – a collection of handmade garments, clothing and accessories. He describes his collection as "glamorously OTT with a twist of rebellion, inspired by music, film and art."
Clink is excited to showcase her label E 33, which represents a love for simple lines, combined with boldness of colour, silhouette and texture.
"This collection is inspired by the collapse of the Eastern Bloc, and the paradox of long term austerity and high drama of emotions that come from adaptation to profound change," Clink states.
While Shierlaw's label Funky Town takes inspiration from "the vibrant, chaotic city of New York. This collection focuses on a strong use of colour blocking, line, form and textiles."
The Graduate Show will run on August 28 at 2pm on the NZFW main stage.
See all three designers highlighted on the New Zealand Fashion Week website:
Bahji Cochrane - BO'NC
Jo Shirlaw - Funky Town (Still to come)
For media enquiries – contact Madeleine Smith, Content and Communications Marketer – madeleines@whitecliffe.ac.nz
"I have learnt to think conceptually, giving clothing a purpose instead of just the function." – Sophie Scally, Whitecliffe Fashion + Sustainability Graduate
Talk to our team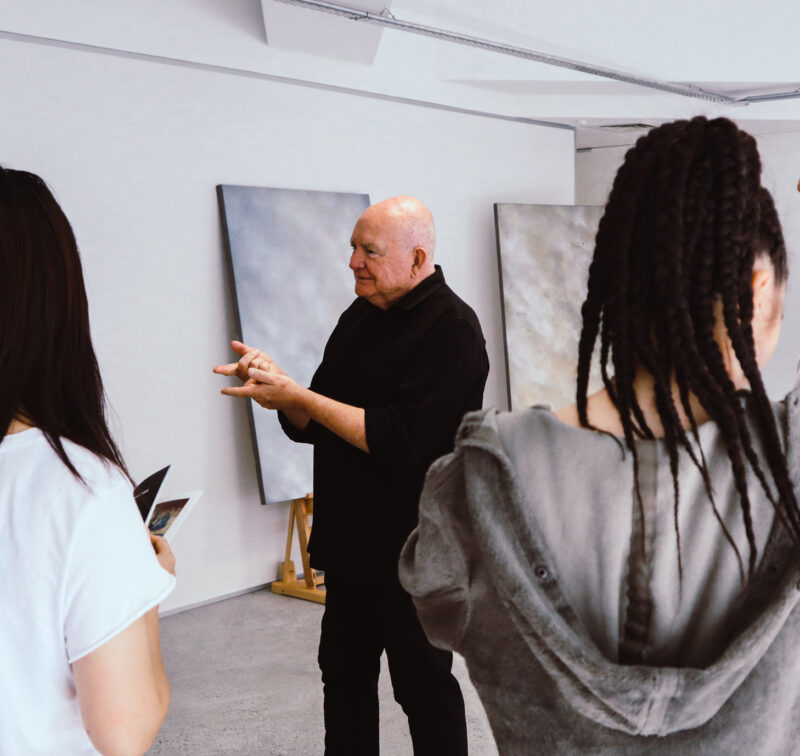 If you would like to ask us a question or request more information, please detail your enquiry using the form below. If you would like you can contact us directly on 0800 800 300, email us or use the contact us form.