Whitecliffe Educated - The Student Experience: Melody-Jazz
Taking photos at family functions was the spark for Year 3 Photo Media student Melody-Jazz Aliivaine Makavani's love of photography. From a young age, she sought inspiration from those around her, which later grew to a love of alternative subcultures.

Having always loved Photography, the choice to study the art medium at Whitecliffe was clear for Melody-Jazz as she was inspired by works she'd seen and the culture of the college, "I chose Whitecliffe because of the style of photography that past students had, it suited my style. Another reason was because of the small campus and tightknit community."
Commenting on her Whitecliffe experience so far, Melody-Jazz says she loves the approachability of the lecturers and has learnt a lot, "My favourite thing is probably learning about medium and large formats. Having access to the lighting studio has been fun, too." Her studies have also helped her cement creative concepts and the ideas she's looking to portray in her art, "Whitecliffe has given me the opportunity to delve deep into my style of photography and to think more about my art and why I make it."
"I want my work to push boundaries, question common perceptions of what is considered societal norms and what we should and shouldn't laugh at. I use satire and comedy in my art and like to show people that can be considered weird in a beautiful light. A lot of my work involves my interests with specific subcultures such as goth, club kids and skate kids. I have a gravitational pull towards these as I consider myself a part of some of these subcultures."
To portray these concepts, Melody-jazz incorporates many different mediums, "I try to think of different display strategies that would work best for the space and work. There was one work piece I did for mid-year in 2017 where I used the whole photo media computer lab to present my work on all of the screens as well as using the projector."
When discussing advice for future Whitecliffe students, Melody-Jazz says "Don't make art for anyone else, make it for yourself and don't limit yourself to one format of art. Intern and volunteer whenever you can and collaborate with your friends." Advice she herself lives by, with plans to continue collaborating with the friends she's made from Whitecliffe after she graduates. She's also interning at MFA Photo Media graduate Anita Tótha's company, Remote Photobooks, where she attends book fairs and works across a range of areas, "I normally work for one day a week where I do inventory of new photobooks, update the website, Photoshop images and make GIFS."
Aspiring to go to Germany, Melody-Jazz hopes to photograph more of the gothic subculture when there. Determined and ambitious, she says "I've been working hard now to try and make sure I can become a fine arts photographer in the future."
Pictured is Melody-Jazz's work submitted for the End-of-Year Year 3 Photo Media Exhibition
Talk to our team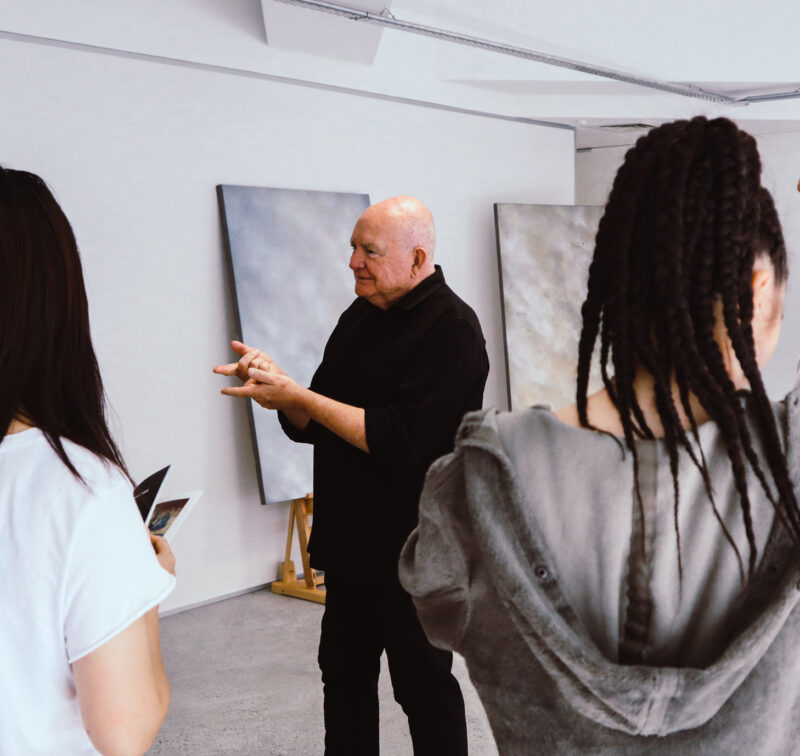 If you would like to ask us a question or request more information, please detail your enquiry using the form below. If you would like you can contact us directly on 0800 800 300, email us or use the contact us form.