Whitecliffe Bachelor of Applied Information Technology receives IT Professionals New Zealand Te Pou Hanarau Ngaio Accreditation
Whitecliffe is delighted to announce that the Bachelor of Applied Information Technology has received formal accreditation from IT Professionals New Zealand Te Pou Hanarau Ngaio. This makes Whitecliffe the tenth tertiary education provider in New Zealand to be recognised in this way, and the only Private Training Establishment.
IT Professionals New Zealand Te Pou Hanarau Ngaio operates the IT industry's independent degree accreditation process, recognising and endorsing degree programmes that provide good pathways into industry and supporting international portability of qualifications. Students of ITP accredited degree programmes can have confidence their degree is industry-aligned and of value to the IT industry. With this degree accreditation, Whitecliffe's new degree is now recognised as a part of the Seoul Accord, so that graduates will have an internationally recognised qualification.
Academic Director Dr Raymond Young says "IT Professionals accreditation of our new degree represents a logical progression of Whitecliffe's relationship with the industry. We actively promote IT Professionals membership and professional certification to our Technology students, graduates and faculty as we believe it offers a valuable opportunity for them to continue their professional development and add to their skill base as they progress in their careers and contribute to the industry and wider community."
Whitecliffe worked with a range of industry and community leaders, iwi, and employers to design and create the new degree with specialisations in Network Engineering and Security, and Software and Web Development.
"The overwhelming message from stakeholders included advice around the need to embed soft skills development through the programme, continue to partner in an authentic way with industry, iwi and the community to support pathways into employment and career progression, and incorporate real life projects in the degree," says Dr Young.
"We have taken this feedback very seriously and regard it as a call to action to produce graduates who have strong technical and specialist skills and who can work collaboratively, think critically and creatively, assess problems from more than one angle, and can be familiar with agile, design thinking and rapid protoyping."
The programme includes a 400-hour project placement that can be completed in a range of industry, sector and organisational settings.
For those who are unsure whether they are ready to undertake an undergraduate degree, Whitecliffe offers a range of level 4-6 certificates and diplomas, enabling students to begin their studies at a lower level before staircasing into the degree programme, with postgraduate options likely to come in the future.
Over a thousand students a year enrol in Whitecliffe's nationally recognised and respected arts and design, fashion, and IT qualifications.
For more information on Whitecliffe's new Bachelor Applied Information Technology, click here.
Talk to our team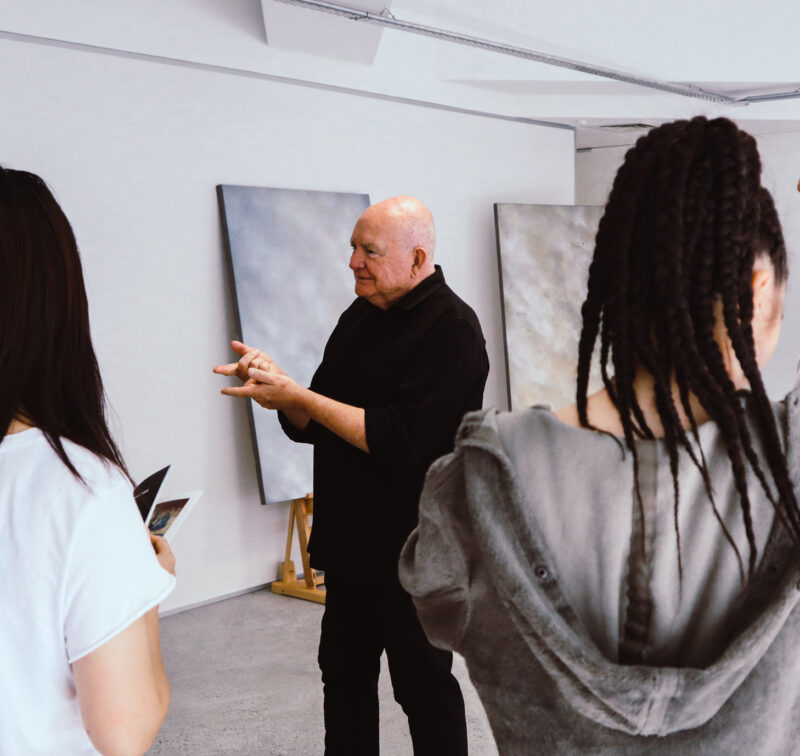 If you would like to ask us a question or request more information, please detail your enquiry using the form below. If you would like you can contact us directly on 0800 800 300, email us or use the contact us form.