The winner of this year's Resene Colour of Fashion project has been announced.
A unique dress carrying messages about looking after the health of our oceans wins Resene Colour of Fashion 2023
The winner of this year's Resene Colour of Fashion project has been announced.
Sophie Matthews (Ngā Puhi) of Wellington, formerly of Auckland's North Shore, has been chosen by the judges as the 2023 winner.
One of the judges - fashion designer Milan Jeon - said: "This look is a deserved winner. Sophie's dress is super unique and contemporary."
Sophie will receive a cash prize of $1000 gifted by Resene.
Sophie's renewed connection with her whakapapa and her life-long love of the land and sea - whenua and moana – were key influences in the fashion graduate's winning design.
'Bloom' is the name of the dress.
Sophie says: "Bloom emulates the textures and shapes of Fox Coral. When I first saw my fabric in Resene Tropical, my immediate thought was coral. It's an orange-hued pink, like coral, and that's where my research began."
In her presentation to the judges, Sophie explained that coral reefs, although only occupying 2% of the sea floor, support over 25% of marine life and play an important part in the health of the ocean.
First seen on the runway at New Zealand Fashion Week: Kahuria in September, Sophie's effortlessly stylish dress features crinkled silk twill, a bubble skirt and uneven sleeves.
Speaking about being drawn to a career in fashion, Sophie says: "I found a strong passion for fashion and design at my high school. I've always been involved in the arts and I took textile design as a subject throughout all of my years at Birkenhead College.
"I was lucky to be surrounded by teachers and peers in the arts who encouraged creativity and individuality. This environment provided a safe space for me to create and has definitely shaped me in many ways throughout this journey.
"I have always felt a connection to my iwi and taha Māori. In recent years I have placed importance on learning more about my heritage and family history as I wasn't heavily exposed to it during my childhood. My goal now is to continue to reconnect with my whakapapa which I believe will inevitably influence my work," she says.
Celebrating a decade of Resene Colour of Fashion, 25 Whitecliffe fashion technology students presented their designs to the judges in August this year, each garment meticulously crafted from silk twill dyed in new Resene fashion colours.
Sophie's winning design will lead the collection onto the catwalk at Whitecliffe's graduate fashion show in November. Her proud parents, siblings and fellow graduates will be present in the audience to celebrate with her before she embarks on her fashion career.
Since its inception in 2014, Resene Colour of Fashion with Whitecliffe has seen hundreds of fashion students in their final year of a three-year Diploma of Fashion Technology at Whitecliffe get a taste of the exciting, rewarding and sometimes challenging world of fashion.
To mark the 10th year of Resene Colour of Fashion, an archive of dresses from the project has been donated to a charity that gifts ball dresses to high schools, and a gallery of designs throughout the years can be found at: https://www.resene.co.nz/Colour-Of-Fashion/gallery.htm

Released by Whitecliffe in association with Resene
Talk to our team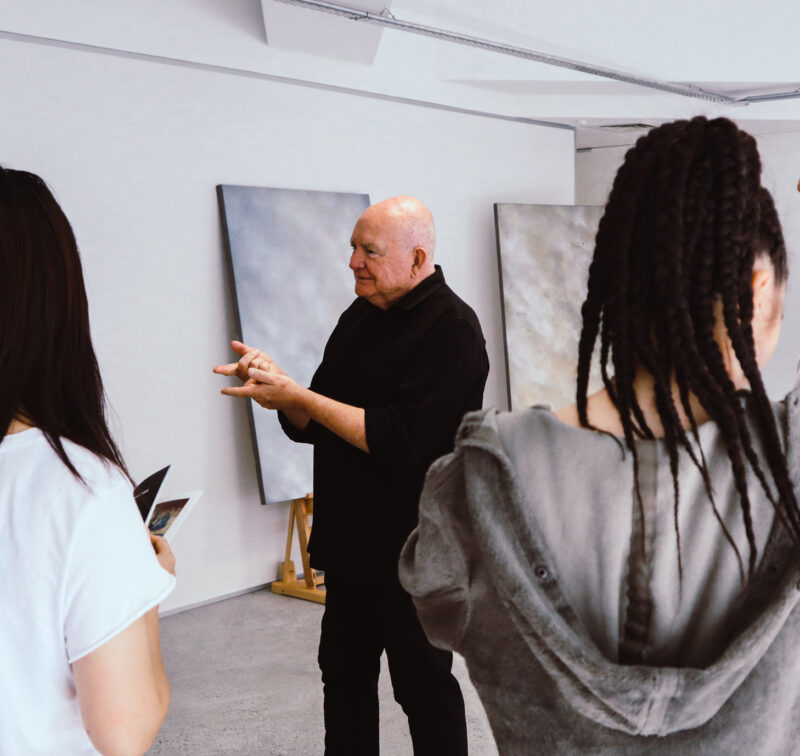 If you would like to ask us a question or request more information, please detail your enquiry using the form below. If you would like you can contact us directly on 0800 800 300, email us or use the contact us form.