The intersection of art and design with Rebecca Snelling


Designer Rebecca Snelling has been through a baptism of fire to preserve, then transform, her design house into its latest iteration: Snelling
Life and business tend to be littered with twists and turns, but in Rebecca Snelling's case, it's been more right angles and flame-filled cul de sacs.
Case in point. Last year, during the time of Covid and lockdowns, my husband and I looked through our window, across the neighbouring buffalo paddocks in Clevedon, to see flames dancing on the horizon.
Soon realising it was our neighbour's workshop, the studio of Douglas and Bec, known for its locally made modernist lighting and furniture, sizzling to the ground that cool autumn night, we scrambled to alert the Snelling family.
"You just can't make that kind of stuff up," quips Bec, who at the time, apart from dealing with business reverberations from the pandemic, was also dealing with addiction issues and had recently entered
a rehabilitation facility.
"When I was drinking, I was quite absent from the business. I had the tendency to run away. And I think my downfall was also in part about not being true to my work as an artist."
Bec, 40, who studied fine arts at Whitecliffe College of Arts and Design, had found herself on a chaotic, output-driven treadmill while producing lighting and furniture for the business she built with her father, Douglas Snelling.


"It was like, I knew what would sell, but I didn't want to make it. It didn't make me happy. I'd lost my voice as a designer; everything was about the bottom line and it wasn't me. It was soul-destroying."
In contrast, the designer before me today is healthy, vibrant and enthusiastic about her latest lighting and furniture collection aptly named Lens, the first for her newly launched business, Snelling.
The re-imagined business has been pared back and refined, taking the best lighting designs from Douglas and Bec into the future and adding a more artistic collection of work to the stable — one conjured up by Bec in full artist regalia.

"My recovery story is certainly part of the new work, I can't not talk about that. Lens was all about seeing through a new lens, a sober one of course, but also about rethinking and re-looking. But the collection needed form, and that's when I looked at yoga poses and started blind drawing some of my favourites as the bases of shapes for the sculptures."
Having spent time with a therapist to help her map out her new sober path, Bec was urged to try something she had never done before — a challenge that wasn't necessarily output-driven. "For me, that was hot yoga. It was so hard at the start; now I can't imagine life without it."
The Lens collection is a mix of light sculptures — these are limited editions, made exclusively to order and with more of an art-house price point — along with pendants, wall lights, stools and a table, all referencing yoga poses.

The rabbit, the camel and the awkward pose all feature, and are simplified and refined into fluid shapes, while the materials nod to the interior of the yoga studio, specifically, mirrored surfaces, stainless steel and solid rosewood.
Lens Bloc Lumen was the first building block of the collection — it's an intriguing compact light block — an acrylic rectangular form inspired by the yoga block, joined by seemingly floating perspex dowels, and inside a suspended light bulb.
"It's a selfish piece. I like to carry it around with me; it has no intention of being a functional light. I was looking for an element of the unexpected. I want people to ask: 'What is that?'"
There's an innate playfulness to all her work — in this case, she couldn't help being influenced by son Walter's building blocks. She points to the acrylic seam where the two blocks meet. "You know that seam in the Kinder Surprise eggs? That's what this reminds me of."
The hero piece of the collection is without doubt the Lens Rabbit Sculpture — a futuristic work, just over half a metre in height, outlining the simplified form of the said pose made from acrylic, stainless steel ribbons and a milky glass light globe. It would fit right into the corner of a chic industrial loft or a swanky high-rise penthouse. Bec smiles at the suggestion and admits "there is always an element of the artist being an eternal show-off".

Many have alluded to the work having a bit of a 60s vibe, but to Bec, it feels more futuristic. "Most of my work has a subconscious, feminine touch — I've always been drawn to curves and globes."
The wooden Awkward Sculpture table is far from awkward. It's a functional art piece, a sensory sculpture carved from rosewood into balls and plinths that come together in harmony. There'd be no need to dine at it for all the pleasure you receive from gazing at its curves. The stools that go with the table were parts of the table randomly rebuilt.
"The perch evolved out of a happy accident," says Bec. She was visiting the cutting machine factory where the pieces are carved and, while looking at the individual parts of the table, it occurred to her she could use some of the elements for a stool. One is carved from rosewood, the other from a flesh-coloured plastic called Cibatool.

"Cibatool is a new material I'm working with. I think it's been overlooked in the past, as it's only been used for mould-making, but when I came across it I thought it was really beautiful — it has this gorgeous fleshy tone."
Also born from the table was a new range of pendants and wall lights, pieced together from the plinth shapes of the table, then stacked on one another.
"Just like in the past, some works just grow into others and that's what happened with the pendants. I like the idea of building new works from the parts of other designs."
The largest sculpture work is a free-standing mirror, complete with a suspended light sphere. It's monumental and although it clearly functions as a mirror, it's also a thoughtful pause for the viewer to reflect on whom they see looking back at them.



You get the feeling Bec is looking back and smiling more these days. She says it's a buzz to be following her creative voice and carving her own business path.
"I've realised business is not just about success; it's about the mastery of craft and about building something for Eva — my insatiable, creative daughter."
And she is hoping she might also encourage New Zealanders to buy locally made furniture, instead of dropping thousands on European-made brands.
"It's kind of crazy — we support New Zealand-made handbags and lingerie, yet we insist on buying European furniture. The rest of the world looks at our talent and is blown away but I don't think we can look at ourselves and celebrate that innovation just yet."
Bec wants to blaze a trail for other New Zealand women, looking to work at the fusion of art and design, saying she's really the only woman in this space at the moment in New Zealand and she'd like to see that community grow.
British artist Faye Toogood is one of Bec's idols — a glowing example of an artist who is able to work across a range of disciplines from furniture to art to fashion, rather than being ring-fenced.
"My therapist told me the people who have creative talent often take it for granted and I certainly did. One of my life goals is to fulfill that talent and learn to embrace it."

And what of Bec's previous design partner and dad, Doug?
"Oh, he's like the Joker in the movie, you can never really get rid of him," Bec says, roaring with laughter.
Far from taking the retirement, the family encouraged him to enjoy, Doug is still very much involved in the research and development side of Snelling.
"If I want something cut out of plywood, he can do it. What I love about him is that he's so enthusiastic. Some of the things I've made him cut for prototypes . . . he must think I'm mad."

Bec says she's reminded of her late mother pruning her roses a bit too vigorously, when she thinks of the rubble of the fire last year when everything had been lost. But like the roses, beautiful things have shot up from the ashes. One of the best being a new lease on life.
"There are moments when I'm driving, and I've been mulling over a creative problem and I think, 'that's it!' It's almost a spiritual moment, when I feel connected to my purpose. That's very cool."




Article written by Ginny Fisher and first published in Viva.
Talk to our team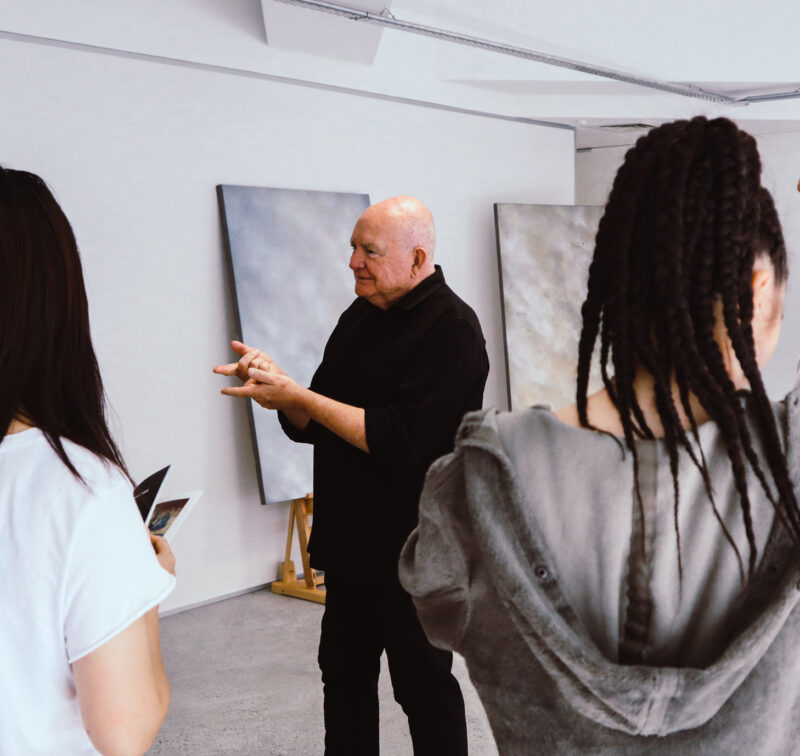 If you would like to ask us a question or request more information, please detail your enquiry using the form below. If you would like you can contact us directly on 0800 800 300, email us or use the contact us form.