Staff Spotlight: David Cowlard
Meet David Cowlard, our Photo Media Programme Leader. Outside of Whitecliffe, David is a documentary and editorial photographer, digital producer, writer and field recordist. He is widely published internationally and has worked for leading architectural and design magazines in the UK, Europe and the US.
What is important for prospective students to know about the Photo Media specialisation?
The Photography and Media Arts (Photo Media) specialisation sits within the three year Bachelor of Fine Arts degree. Students get an overview of a number of contemporary arts and lens-based practices in their first year and then choose their specialisation for the second and third years of study.

Our teaching is studio-based, so a large part of the students' time is focused on them making work and experimenting. We put a lot of emphasis on the importance of thinking through ideas and trying out different approaches, which leads to students producing work for publication and exhibition. We also recognise that images and video are everywhere, and we offer a way of really understanding how to best use these in a saturated media world. Another important aspect of the Photo Media department is our commitment to teaching across both analogue and digital ways of working; for example, we made the decision to build a new darkroom when we moved to our new Symonds Street campus in 2020, when many institutions are closing them down, and also have a collection of film and digital cameras for students to use.

How has the programme changed with recent development in the industry?
The Photo Media programme is very much shaped around the changing landscape of photography. We made the call a few years ago to rename the department from Photography to Photography and the Media Arts. This recognised the technical changes with camera technology but more importantly brought the focus onto photography, video, and moving image. The importance of video in the wider world is undisputed, and we have made significant changes to bring this into our faculty research and teaching.

We also recognise that while the more traditional roles of photographers have changed and, to some extent, do not exist in the world as they once did, there are more and more areas of life that are mediated through images. Within the 21st century contemporary arts context, for example, photography, video, and computerised imaging are key areas for artists to be working in.

What ties does Whitecliffe have with the professional photographic industry?
Whitecliffe faculty have very good ties with a number of people and institutions in the photographic and fine arts worlds. These include individual photographers, galleries, and arts organisations, photographic labs and suppliers, as well as professional and specialist bodies such as PhotoForum and the Advertising and Illustrative Photographers Association. We run an internship programme for third-year students and through this are in contact with a growing network of photographers, film-makers, and producers.


Can you tell us a bit about the Photo Media faculty?
All of the faculty in the Photo Media department are practising artists with diverse professional and education experience. We have an amazing team of dedicated educators and there is a great balance in the department where we are all able to bring our specific research interests, skills, and experience to play in working with the students. Between the teaching staff and our technician, we have a wide level of experience that ranges from regularly showing work at exhibitions, having work in permanent gallery collections, magazine commissions, and working on documentary, landscape, commercial, and digitally manipulated projects.

What sort of jobs do Photo Media graduates get?
Photo Media graduates enter the world with a sophisticated understanding of how to use image and video in all forms of creative communication. They also have a specific set of technical skills that allow them to adapt to working with different technologies and camera systems. Photo Media graduates have consistently shown their adaptability in moving into employment. The types of jobs range considerably. Some work as photographic assistants; many set up as freelancers and work with a range of clients; some establish themselves as working artists and gallery assistants; while others make their move into production, working for publishers, advertising, and digital agencies as art directors, or in the various departments on film productions. A number of students go on to postgraduate study either within the arts or teaching.

What are some of Whitecliffe's biggest achievements in recent times?
Whitecliffe graduates, alumni, and faculty have a great record of showing their work in galleries around New Zealand, and internationally. This process often starts with gallerists visiting grad shows in November and selecting work for emerging artists' exhibitions.
Photo Media graduates are also working with some of New Zealand's top photographers and agencies, it is a great thing to see that network of alumni expanding within the industry. For example, Rainer Weston was featured in The Devil's Blind Spot: Recent Strategies in New Zealand Photography, which was a major photography exhibition at Christchurch Art Gallery, Sanderson Contemporary has featured recent graduates in its last two Emerging Artist shows, and Hamish McLaren is working as architectural photographer Simon Devitt's main assistant.



How does Whitecliffe keep abreast of trends and emerging needs in photography?
One of the big things that the Photo Media department has addressed in recent years is the growing importance of the photobook in the international photography scene. In 2016, we specifically reoriented our teaching to include a semester-long project that allows our third year students to develop a substantial project of their own choosing and to resolve and publish it as a photobook. An indication of the success of this part of the programme is that Whitecliffe Photo Media students have featured as finalists in the AUS NZ Photobook of the Year awards that run as part of Photobook NZ, a bi-annual showcase of local and international work.


What are you looking forward to in the future?
The Photo Media specialisation is tuned to developments in the wider photographic world and some of the trends towards greater use of different forms of imaging offer some great opportunities for us to explore these areas. But really, we are very much committed to students who can successfully navigate their way through the complex visual world with confidence and present work that is critically positioned to the standards and norms with photographic and moving image practice.
Talk to our team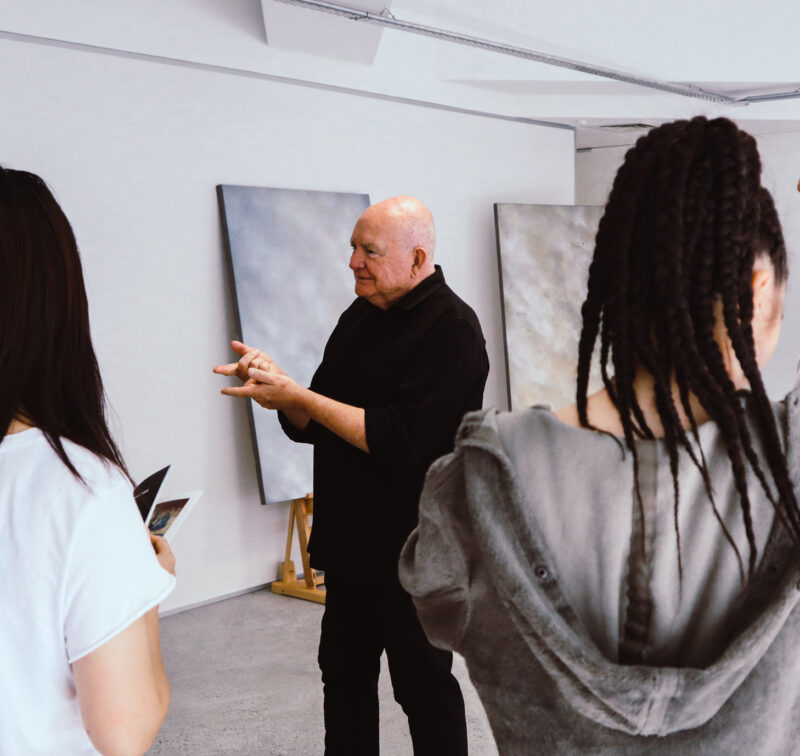 If you would like to ask us a question or request more information, please detail your enquiry using the form below. If you would like you can contact us directly on 0800 800 300, email us or use the contact us form.