Richard Maloy's Found in Translation opens at Artetage Museum of Modern Art
Whitecliffe Fine Arts lecturer Richard Maloy's solo exhibition Found in Translation has opened at Artetage Museum of Modern Art Russia.

Found in Translation is Maloy's first exhibition in Russia. Within this exhibition five strands of his art practice are presented, some old, some new, some yet to be completed. Maloy's work is typically post-object, where the "art" does not reside in the various objects and ephemera, but in the contextual meaning and memory of each viewer's engagement with the work. The destination of Maloy's art is not so much the gallery wall but, one might say, the 'world'. That is, it is a practice that calls for continual re-performance – or rather, re-staging – in new contexts. Each re-iteration transforms the work as a whole and considers the artist's production, the space, and the viewer in equal measure.
Found in Translation borrows it's title from an essay on Maloy's work by Dr Zara Stanhope (Head of Asian and Pacific Art, Queensland Art Gallery | Gallery of Modern Art, Australia, curator New Zealand at Venice, 58th Venice Biennial 2019), first published by Youkobo Art Space Tokyo in 2017. Within the text Stanhope refers to Maloy's work; "looping between original and copy, the objects made in the studio register their foreignness, suggesting the awkwardness of translation, the slipperiness of the visual language and disjuncture of cultural interpretation. Like the linguistic process of translation".
Maloy is currently in Vladivostok as the recipient of the Martin Tate Wallace Award, a three-month artist residency supported by Martin Tate (Honorary Consul of New Zealand) and the Wallace Art Trust, Auckland. The award was initiated by Martin Tate to foster cultural relations between Vladivostok, Primorsky Region and New Zealand.
Richard Maloy (b.1977, Auckland, New Zealand) belongs to a generation of artists who upon graduation in the late 1990s, were compelled to find a new artistic language through their inheritance of the competing legacies of the 1960s and 1970s: minimalism, process art, performance art and conceptualism. Like these art movements, Maloy's practice is attuned to the politics of space and time. His work subtly explores the parameters of art making, be it the artist's studio, museum space, collectors, art education, or the very mechanics of becoming and being an artist.
For all media enquiries, please contact Madeleine Smith - Content and Communications Marketer for Whitecliffe, madeleines@whitecliffe.ac.nz
Talk to our team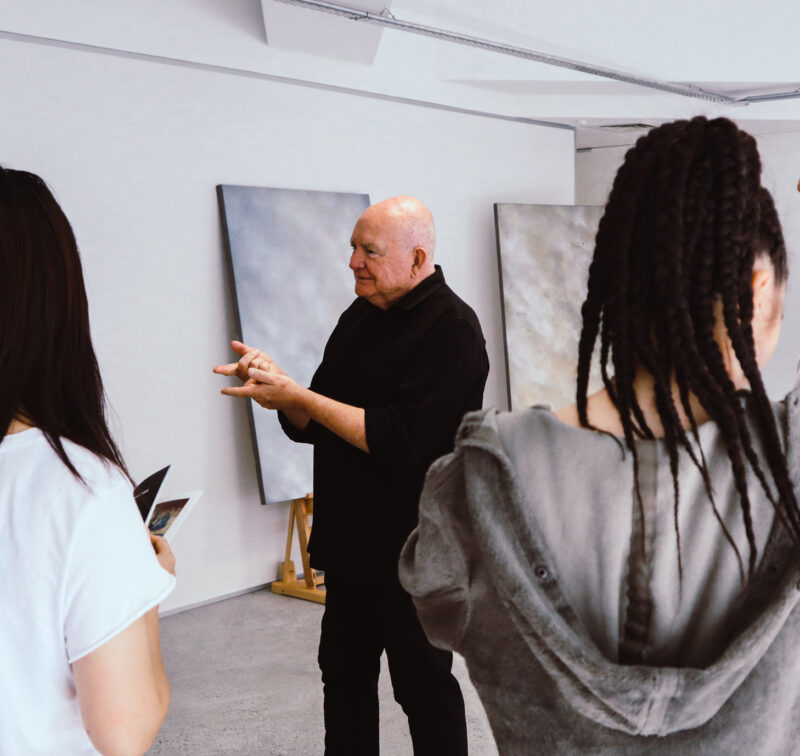 If you would like to ask us a question or request more information, please detail your enquiry using the form below. If you would like you can contact us directly on 0800 800 300, email us or use the contact us form.