Richard Maloy on show at the Govett-Brewster Art Gallery
Richard Maloy's video work Things I Have Seen created in 2017 at Youkobo Art Space Tokyo on an Asia New Zealand Foundation residency is currently on show at the Govett-Brewster Art Gallery, New Plymouth, from 1 December 2018 to 18 March 2019. The following text is an interview with the artist by Stephanie Coote on the opening weekend of the exhibition.

Stephanie Coote: Do you specialise in clay? Are there other mediums you engage in?
Richard Maloy: I work across a range of art mediums, often with process and production as a type of base matter both physically and conceptually within my works. Clay and materials with similar sculptural properties have been an ongoing investigation within my practice, particularly in relationship to performance, duration, the body, time and space.
SC: What are the ideas you are communicating through this work/exhibition?
RM: The work is a video work running for just over 14 hours, made up of many short performative acts, each one documenting my making processes with clay in its raw state in my studio. Each time I work with the material I am responding to a memory of a past artwork I physically encountered on early visits to galleries as a child, up to the more recent time visiting galleries during the residency. Each action within the work is a response to this memory of an artwork I have seen in the past, with both the material and my physical body and hands. It's a visual diary of sorts of my personally experienced art history that I carry with me.
SC: What was your motivation? Who or what inspired you?
RM: I came to this particular work in part responding to Japanese art history, the studio and a recent visit to the Sagrada Familia in Barcelona. While on the residency I spent time studying and reading around the Gutai group and art movement, something I consider as a precursor to process art, an art movement that I see my practice connecting to or using as a type of foundation that it works from. The residency studio offered me the place and material for the work, the clay was gifted to me by my host artist (self-described as a retired sculptor) and the studio being built for and used as her studio before the residency programme was formed. Visiting Sagrada Familia, I was struck by the architecture's seemingly never-ending process of construction (1882 - ongoing) and I was intrigued by a window in the basement of the building that gave an insight into the design and construction rooms. I like to think of work when presented in a gallery, as a window in the artist's studio showing the artist at work, using the artwork as a connection point between the audience and artist, closing the gap from gallery to studio.
SC: What do you enjoy most about what you do? And what do you think makes studying at Whitecliffe different to other colleges and art schools?
RM: I enjoy the connection that being an artist offers and the creative freedom it gives me, the learning and sharing of new ideas with other artists, art students, art professionals and the wider public. At Whitecliffe there is a focus on students' individual creative needs and personal research areas being nurtured, allowing the college to create a meaningful learning environment for the diverse student body. The smaller number of students in the department areas helps to facilitate a studio culture of learning alongside community. Also, Whitecliffe's internship programme is an important component, students get first-hand industry connections and experience in their creative fields.
Image: video still, Things I Have Seen (2017), running time, 14hrs 3min 32sec.
Talk to our team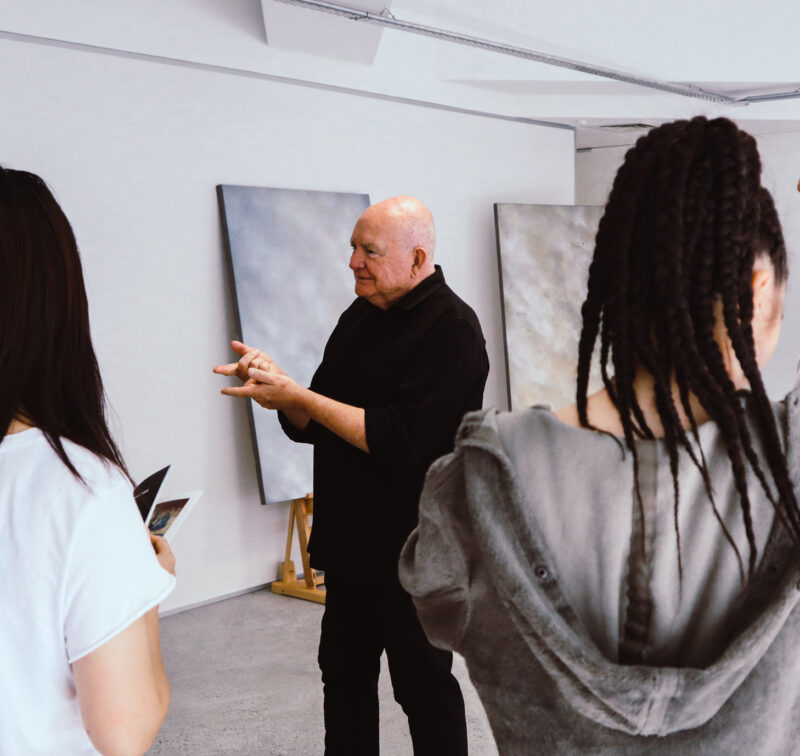 If you would like to ask us a question or request more information, please detail your enquiry using the form below. If you would like you can contact us directly on 0800 800 300, email us or use the contact us form.