Press release: Whitecliffe collaborates with Nottingham College on 18K
An exciting trans-global photographic collaboration has been initiated by Nottingham College photography course leader Matt Bunn and Head of Department, Photo Media at Whitecliffe College in Auckland. Bunn and Nunes have envisaged that this project will be student-led, and supported in terms of logistics and the securing of funding by the faculty of each institution.

The final outcomes for the work will also be ultimately determined by the students, although possibilities being explored are exhibiting as part of the Auckland Festival of Photography and at Obscura Festival in Malaysia in 2020. Other possibilities include a travelling exhibition between the United Kingdom and New Zealand as well as online iterations of the projects.
Initial brainstorming has involved working through a long list of potential project ideas to determine the final theme for both groups to work within. This theme is Waterways; a broad territory that holds rich and diverse opportunities for image-making, in ways that explore both the similarities and differences of each geographical and cultural location. In reference to the distance between the two groups of students, the project has been named 18K.
As a collaborative workshop,18K offers students from both Colleges the opportunity to test the reception and impact of their work through exposure to an audience far removed from the cultural context that they are used to. This means they need to question all their assumptions about how their work may be read, and also encourages them to look for connections and dialogue, in a truly global sense, through images.
The project has also thrown up logistical issues for the students to problem-solve; time differences, online communication, digital image-sharing platforms and group work; these are all concrete and desirable skills of huge benefit to future employers and to those following a freelance pathway in a networked world.
As mentioned, there are plans for an interim public showing of the collaboration, as we actively seek for its wider distribution through Photo Festivals, such as the Auckland Photo Festival in 2020, and the Obscura Festival in Penang in August of that year. To this end an exhibition will be held in the Pearce Gallery, our on-campus gallery here at Whitecliffe in late October. This will give the students here an opportunity to curate the group work together, and we intend that the Nottingham students will also get such an opportunity in the United Kingdom at a future point.
Head to the 18K Instagram page for more information.
For all media enquiries, please contact Madeleine Smith - Content and Communications Marketer for Whitecliffe, madeleines@whitecliffe.ac.nz
Talk to our team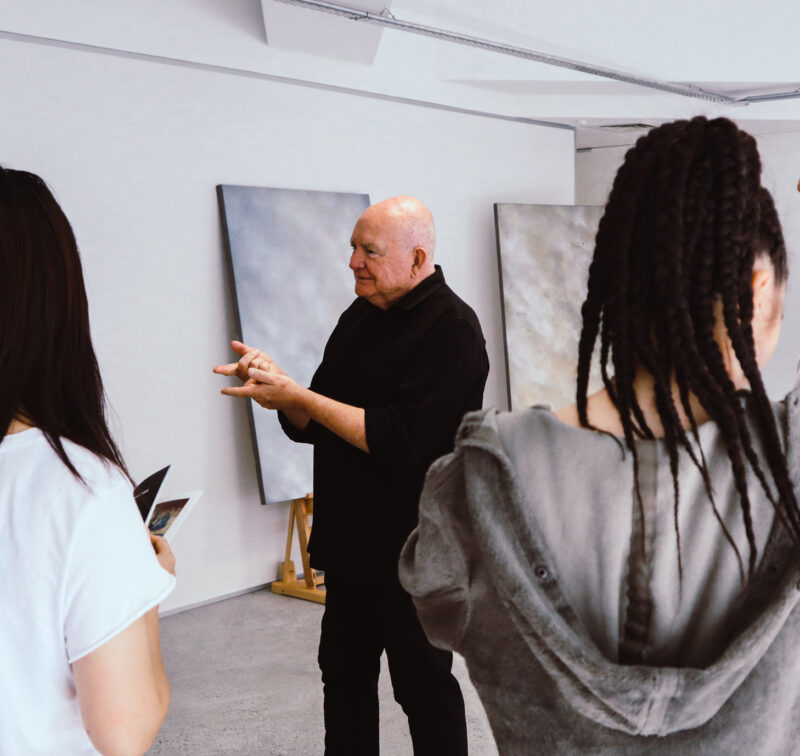 If you would like to ask us a question or request more information, please detail your enquiry using the form below. If you would like you can contact us directly on 0800 800 300, email us or use the contact us form.