PhD Qualification Collaboration with AUT
Suitably-qualified Whitecliffe candidates may apply to enrol in the AUT Doctor of Philosophy programme to undertake research under the co-supervision of AUT and Whitecliffe faculty. Such students are subject in all respects to the regulations of AUT and should familiarise themselves with the AUT Calendar available on the AUT website www.aut.ac.nz.
It is now possible to undertake a PhD at Whitecliffe.
Under the terms of a collaborative agreement with AUT, suitably-qualified candidates may study at Whitecliffe under the co-supervision of AUT and Whitecliffe staff. The PhD qualification is awarded by AUT.
The collaboration with AUT is a further step in Whitecliffe's steady growth at postgraduate level. Students and staff now have the opportunity to advance their research and professional creative practice to the highest level at Whitecliffe.
Whitecliffe's Chief Executive Mark Worsop says "Whitecliffe aspires to the highest levels of research, innovation and creative practice. I am delighted that through our agreement with AUT, Whitecliffe staff and students will be able to qualify with a PhD, and will experience the value of collaboration as they do so, while we also build our PhD supervisory experience. We want them to succeed and make a meaningful difference. "
Although Whitecliffe is not yet in a position to award the PhD qualification itself, the collaboration with AUT means that Whitecliffe's PhD-qualified staff are able to further enhance their capability as world-class international academics by co-supervising candidates through to successful completion of their studies.
AUT Professor Aman Oo, Head of School for Engineering, Computer and Mathematical Sciences in the Faculty of Design & Creative Technologies says "I am very pleased that our agreement with Whitecliffe means the School of Engineering, Computer and Mathematical Sciences (ECMS) will be able to welcome additional PhD students to our well-established research groups. In the longer term, this also bodes well for new collaborative research to grow and develop between Whitecliffe and ECMS."
Talk to our team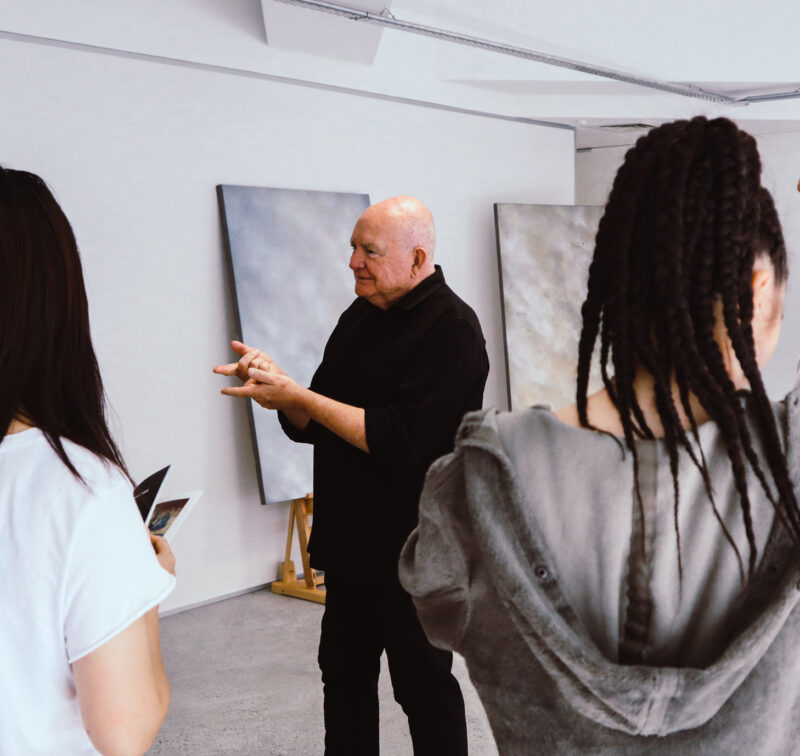 If you would like to ask us a question or request more information, please detail your enquiry using the form below. If you would like you can contact us directly on 0800 800 300, email us or use the contact us form.