New Master of IT: Training the Next Frontier of Tech Industry Hotshots
Cyber attacks on Waikato public hospitals, financial institutions, and the national postal service have underscored the urgent need to beef-up New Zealand's cyber security - and a new Master of Information Technology (MIT) launching at Whitecliffe later this month will provide the expertise the country needs to tackle the issue.
Under development since 2019, the Level 9 master's programme has been designed by the world's top security experts, and its launch marks an important step in addressing our cyber security skills shortage and training the next generation of security leaders.

"Growing data breaches and cyber attacks have forced businesses and institutions to double down on their cyber security investments - in fact cyber security has become an integral part of almost every industry on the planet," says Muhammad Azam, Head of School, Information Technology at Whitecliffe.
According to Norton's 2022 Cyber Safety Insights report, one-third of Kiwis experienced cyber crime in 2021, and with more people than ever before using the internet and social media, the risk of attack from hackers is skyrocketing.
"Cyber security professionals are in limited supply globally and here in New Zealand there is an acute shortage of security. Students on this programme will master cutting-edge technologies, honing their skills in risk assessment, digital forensics, network operations and security, and ethical hacking. They'll graduate as technically proficient cyber security professionals who are analytical thinkers and astute problem solvers. And they'll be in hot demand, both here and overseas."
The revolutionary master's degree offers students the opportunity to specialise in either cyber security or data science - another tech sector that's crying out for skilled professionals. An interdisciplinary field that incorporates computer science, maths, statistics and other disciplines, data science is the future profession, with more and more industries becoming data-driven and new innovations being developed daily. From data modelling and machine learning to artificial intelligence, students will develop the technical proficiencies they need to be at the forefront of their fields.
The new programme has sparked a flurry of interest. In the first two days of enrolments opening, Whitecliffe fielded more than 60 enquiries from IT professionals keen to learn more. A powerful way to fast-track careers in tech, the MIT will be popular both with those currently working in the industry and those completing Whitecliffe's Bachelor of Applied Information Technology (BAppIT) and their new Postgraduate Diploma in Information Technology (PGDipIT). Muhammad says it will also appeal to those wanting to pathway into a PhD. Although not currently available at Whitecliffe, the provider hopes to launch its own PhD in Information Technology in 2025.
So why is Whitecliffe's new Master of Information Technology proving to be such a big hit?
Firstly, cyber security and data science are on Immigration New Zealand's regional and long-term skill shortage list, so gaining the specialised expertise to forge careers in these fields is a shrewd move. Employment opportunities are vast – both here and overseas – and the earning potential is significant.
But there's more to it than that, as Muhammad explains.
"A lot of people are attracted by the blended model we offer, which enables students to complete the majority of the programme in their own time. That makes it ideal for those already working in the IT sector."
"Our scholarships are another big drawcard. Whitecliffe offers 100% scholarships for this programme, so if you're eligible you can get your degree for free."
And then of course there's the icing on the cake – specialist courses within the master's programme are 100% aligned with world-leading IT industry certifications, including ethical hacking essentials, digital forensic essentials, network defence essentials and certified chief information security officer. Students enrolled on the course will get the chance to obtain these certifications free of charge.
"Whitecliffe is the only tertiary education provider in New Zealand that is an 'academic partner' with the International Council of Electronic Commerce Consultants (EC-Council) – the largest cyber security technical certification body in the world. We're also an academic partner of Microsoft, CompTIA, RedHat, Oracle and Cisco. If you want to get a master's degree along with well-known industry recognised certifications Whitecliffe is the only place in New Zealand you can do it."
Whitecliffe's Master of Information Technology launches on July 24. Find out more
Talk to our team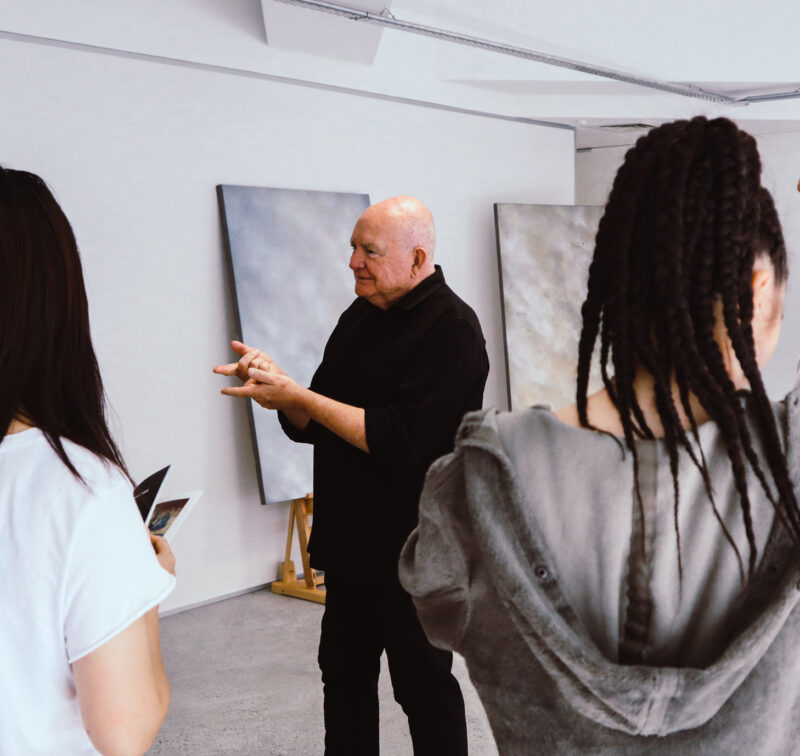 If you would like to ask us a question or request more information, please detail your enquiry using the form below. If you would like you can contact us directly on 0800 800 300, email us or use the contact us form.