The new collective that's giving Asian artists a boost
"It's all about helping to build a community amongst ourselves and bringing people of Asian descent together from all creative areas to connect at a grassroots level - from fine arts practitioners to dancers to designers,"
Studying at Whitecliffe has played a pivotal role in connecting Fine Arts alumna Ana Garcia with her Filipino heritage – and now she's stepped it up a notch by launching an exciting new collective championing Asian artists Down Under.
Through Hyphen, Ana and her team are building a community of Asian artists from around the country, increasing their opportunities for representation and ensuring more Asian voices are heard in the Aotearoa New Zealand arts sector.
"It's all about helping to build a community amongst ourselves and bringing people of Asian descent together from all creative areas to connect at a grassroots level - from fine arts practitioners to dancers to designers," explains Ana.
Inspired by Tautai, a charitable trust dedicated to Pacific arts and artists, Hyphen is already gaining traction. Launched in March with a series of potluck lunches, they now host monthly workshops showcasing the work of Asian artists. The first workshop was held recently at Whitecliffe and honed-in on the process of creating Zines, and on August 15 (5 – 7 pm) an embroidery workshop led by Bengali artist Sahana will take place at Audio Foundation. Also in the pipeline are workshops on dance and movement, and coding and moving image.
"People want to put us in a box of 'that's what it means to be Asian', but there are so many different facets, so many different Asian stories to tell. I'm inspired by the way all the Pacific artists involved with Tautai support each other, lift each other up and create opportunities for each other. Hyphen hopes to contribute to strengthening and unifying New Zealand's Asian arts community in a similar way, building on some of the other awesome initiatives that are already happening in the Asian creative sector here."
Born in the Philippines, Ana and her family moved to New Zealand when she was six. After graduating from high school she enrolled at Whitecliffe to pursue her dream of becoming an artist, ("although I didn't really know what that meant"), but it wasn't until she took an elective about art in Asia and Pacific that everything fell into place.
"Doing that course opened my eyes to the fact that there are other practitioners who come from where I come from, and many of us share the same dreams. It made me realise I wanted to look more into my own background and my journey of being an immigrant. That's when I started to make more of my own work based off my family's journey and that's when I began to claim back my cultural identity."
After completing her Bachelor of Fine Arts, Ana decided to stay on for her Honours year ("because I wanted more time to flesh out some of these ideas"). She graduated in 2021 and hit the ground running with a jam-packed 2022 and a tonne of shows including at RM Gallery, Audio Foundation and Gus Fisher Gallery.
"Last year was very busy and I focused predominantly on my own practice. It was a really great year, but I felt like something was missing in the community aspect of my practice – I wanted to do something for other people. I was always wishing I had a mentor or other artists I could discuss ideas with that felt the same way as me, so starting an Asian arts organisation seemed like a great way to do it."
The first step was gathering together a small team of fellow artists of Asian descent (including Whitecliffe Graphic Design graduate Sophia Wu, Whitecliffe Fine Arts graduate Thea Long, and AUT Visual Arts alumna Samantha Cheng) to help get Hyphen off the ground.
"It's very much a team effort – Sophia does the graphics and design, Thea works on comms, and Samantha and I focus on the ideas side of things. It's been a huge learning curve, because there's so much to think about like what to do next, and how to best help people in a way they want to engage with. But it's super exciting and that's what drives us to keep going," says Ana, who also works as a teacher aide at ACG Parnell, teaches art classes to kids at Te Tuhi and is still showing her own work, with an upcoming exhibition at Depot Artspace opening August 5.
"Life's pretty busy, but I love it all, and I'm especially passionate about Hyphen."
So what's with the name? "It took us ages to choose because we had so many ideas, but in the end we all loved Hyphen because it represents the idea of joining two things together, and as Asian migrants in New Zealand our identities are always hyphened. I am a Kiwi-Filipino and I see that as a real strength."
To find out more about Hyphen follow them on Instagram @hyphen.nz
Talk to our team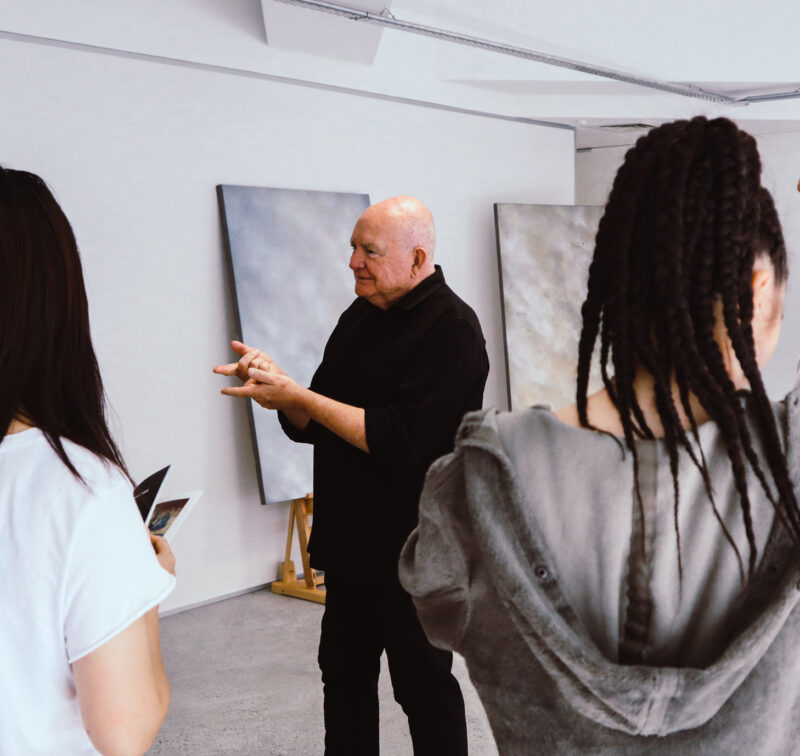 If you would like to ask us a question or request more information, please detail your enquiry using the form below. If you would like you can contact us directly on 0800 800 300, email us or use the contact us form.