MFA Graduate Featured on Contemporary HUM
Whitecliffe MFA graduate, Hikalu Clarke has been featured in a recently published article on Contemporary HUM which looks into his experience at the Gasworks residency in London.
"It's being able to slow down and not having to make work towards a deadline, which I'm always thinking about. It's being able to flesh things out in a more open manner. Pressure-wise, it feels very different. It's about having the time to develop and see things from a new angle, which maybe previously I wouldn't have been able to." — Hikalu Clarke.
Read the full article here.
Image credit: Hikalu Clarke, Open Studios at Gasworks London, 2018.
Photo: Contemporary HUM.  
Talk to our team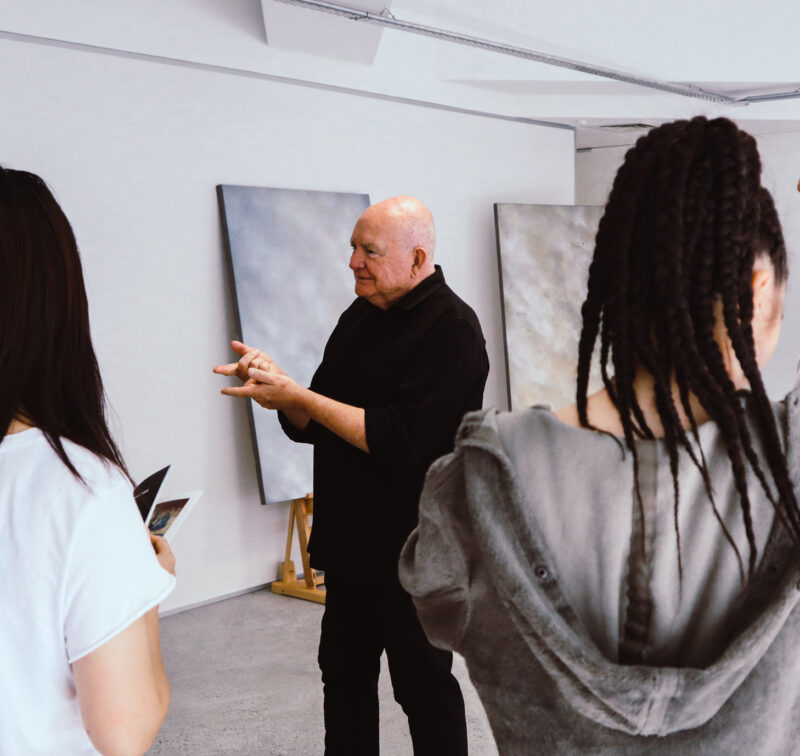 If you would like to ask us a question or request more information, please detail your enquiry using the form below. If you would like you can contact us directly on 0800 800 300, email us or use the contact us form.