MFA graduate Julie Cromwell wins Glaister Ennor 2019 top award
The recent Whitecliffe Master of Fine Arts graduate's work Transitions (8/13) enthralled judge John DalyPeoples.
"This elegant, imposing urn work has been made recently but it could have been made several centuries ago," says Mr Daly-Peoples.

"It is a timeless object and speaks of a couple of the threads of art making. The artist creating something practical as well as aesthetic. Something which is useful and something that is beautiful."
Noel Ivanoff, Director of the Whitecliffe Master of Fine Arts says that Julie brought significant skills and experience to her MFA studies having trained in Derbyshire as a production potter in the early nineties.
"During her MFA she investigated clay's ability to assert itself as redolent fired earth, connecting us to material histories and cultures," says Ivanoff.
The work Julie submitted to the Glaister-Ennor Awards was one of thirteen ceramic vessels that made up her final MFA exhibition Transitions. Each vessel is placed on its own crate/plinth, the residue of carbon firing left at its base. The redolence of the material operates as a powerful reminder of the vessels' process of becoming, the material histories and cultures of their form and the potentiality of their movement in time and space.
Since 2006, the Glaister Ennor Graduate Art Awards have been encouraging Auckland's emerging artists, with art schools around Auckland nominating their top honours and masters students.
The Art Awards are sponsored by Glaister Ennor, Barfoot & Thompson and Sanderson Contemporary Art Gallery.
Talk to our team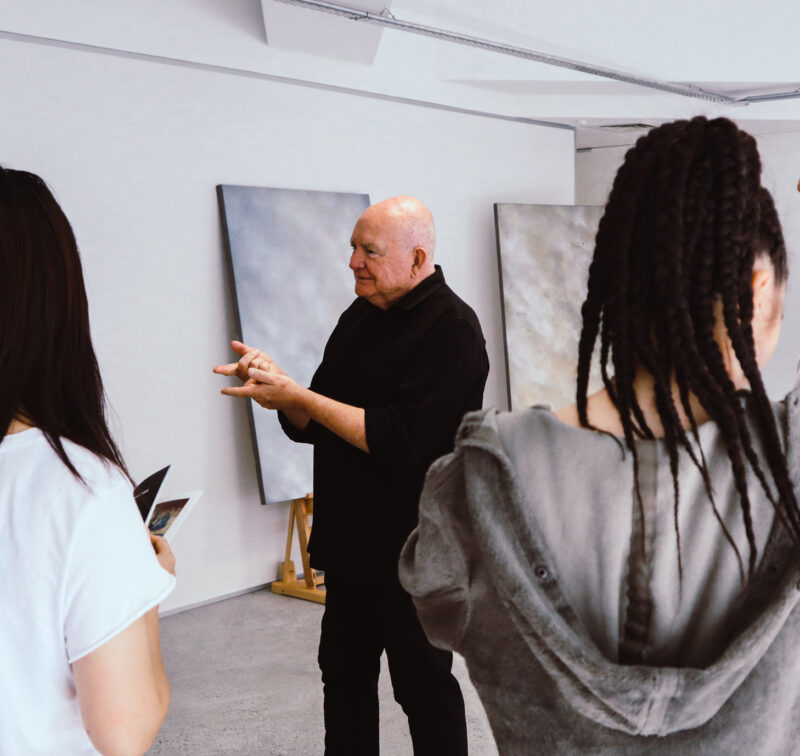 If you would like to ask us a question or request more information, please detail your enquiry using the form below. If you would like you can contact us directly on 0800 800 300, email us or use the contact us form.