Dr Mark Bradford
Senior Lecturer, Design Innovation
Dr. Mark Bradford has a Bachelor of Fine Arts (BFA), Graphic Design (Canterbury University), Masters in Fine Arts (MFA), Intermedia (RMIT University), and Doctor of Philosophy (PhD), Business (Massey University) in 2015. Mark is currently Programme Leader for the Master of Creative Enterprise and Innovation (MCEI).
Mark's design-led research has developed a transdisciplinary framework called 'BeWeDō®.' Since 2015, the approach has garnered international recognition in Slovenia, England, USA, Japan, Estonia, Finland, Australia, and New Zealand (most recently, at the 'Mindset of Design 2022' – an event created by CreativeHQ to "explore the unobvious") as a new method within the broad rubric of Design Thinking.
In a nutshell, BeWeDō® mobilises creativity! The unique approach (which includes 'simple hand-to-wrist touch,' 'non-touch,' 'socially distanced,' and experimental 'virtual' practices launched during the DRS2020 virtual conference) literally creates space to get people moving – physically, mentally and socially – to explore an issue and then take the first steps to make a change. Small gestures can set bold ideas in motion.
Talk to our team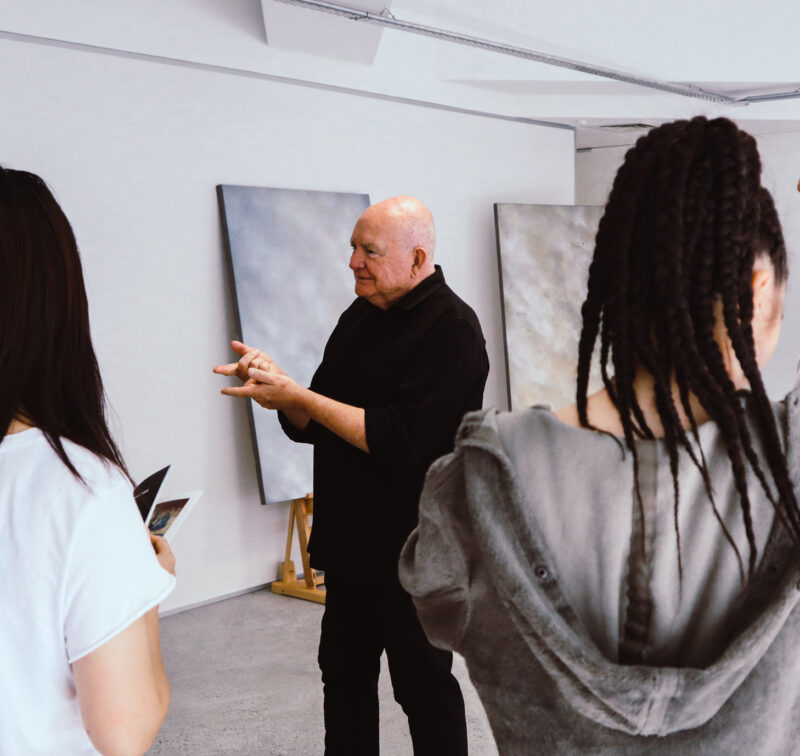 If you would like to ask us a question or request more information, please detail your enquiry using the form below. If you would like you can contact us directly on 0800 800 300, email us or use the contact us form.