Dr. Julia Teale
Lecturer, School of Fine Arts
School of Fine Arts
PhD University of Auckland, MFA, University of Cape Town, Higher Dip Fine Art, Technikon Natal.
I was born in Yorkshire, England but spent my childhood and most of my adult life in South Africa, first in what was a small but thriving mining town called Kimberley and then in Durban on the east coast, Johannesburg in the midlands, and finally in Cape Town at the southernmost tip of Africa.
My artistic career began in the turbulent 1980's, a period of massive political upheaval in South Africa. While attending art school I lived in a squat next door to an artist called Harold Strachan - he had been a Spitfire pilot who flew missions during WWII and later became a munitions 'expert' for uMkhonto we Sizwe, the armed wing of the then banned African National Congress. Harold, who at the time was under house arrest after a lengthy term in jail, had a major influence on my political education, which in turn profoundly impacted my sense of what it meant to be a white, immigrant artist at work during the Apartheid regime.
After the unbanning of the ANC (African National Congress) in 1994, and the subsequent shift in government, where Apartheid was no longer enforced by the state, my perspective on what it means to be an artist began to drift somewhat aimlessly, no longer being propelled by the same social and political urgency and now complicated by questions of relevance within a new political and social order.
It was by visiting a childhood sweetheart in Auckland, New Zealand, that I unexpectedly found fresh and challenging perspectives on art practices that compelled me to pull up roots and embark on a PhD in Fine Arts at Elam School of Fine Art in Auckland. In this refreshing context, I was able to turn to a fundamental question that always troubled me but always got set aside – what is painting?
While working at Whitecliffe College of Art and Design, I spent five years struggling with that question, and an outgrowth of my PhD studio work explores notion of an expanding rather than an expanded field of painting.
Talk to our team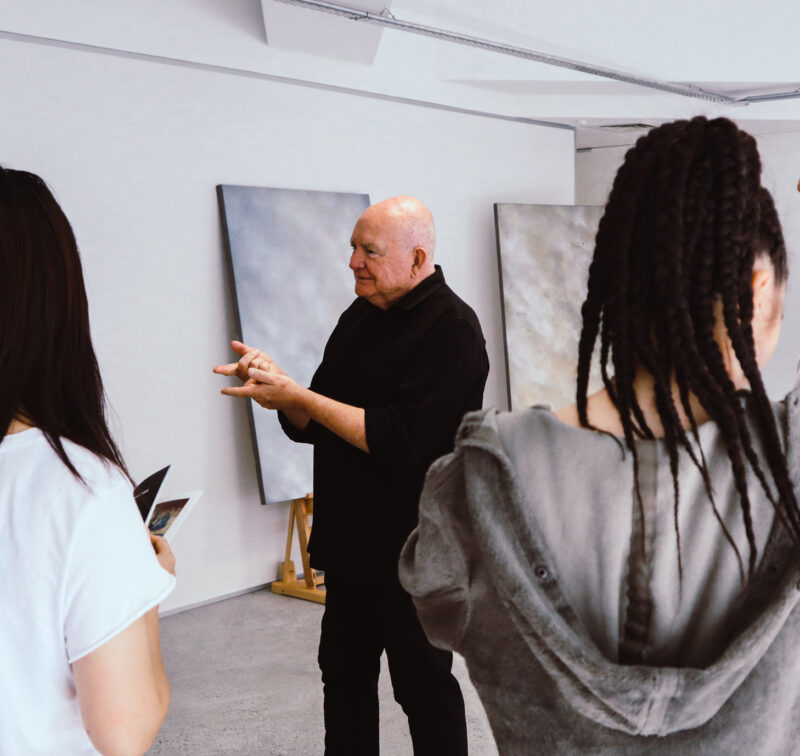 If you would like to ask us a question or request more information, please detail your enquiry using the form below. If you would like you can contact us directly on 0800 800 300, email us or use the contact us form.