Glen Snow
Lecturer, Fine Arts
Glen gained his Master of Fine Arts at the Elam School of Fine Arts, Auckland University, in 2012, having previously studied at the University of the Arts London (UAL), at its Camberwell College site for his BFA (Hon.) Painting.
Glen has exhibited in London and New Zealand and is included in such public collections as the Wallace Arts Trust. He has an ongoing interest in writing and has been published in the Psychodynamic Practice journal, Routledge Taylor & Francis Group, along with the on-line critical art-review site EyeContact.
In regard to his own artwork, his area of interest and research is with painting as a site where material acts and doings are understood to be articulations of thought. Glen is represented by Antoinette Godkin Gallery in Auckland.
Talk to our team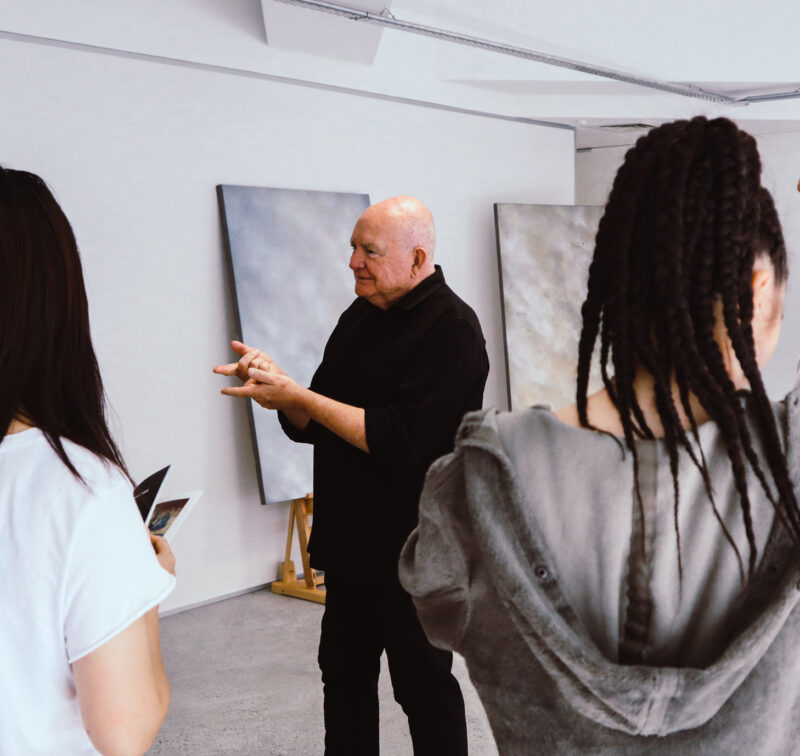 If you would like to ask us a question or request more information, please detail your enquiry using the form below. If you would like you can contact us directly on 0800 800 300, email us or use the contact us form.