DEMO relaunched in 2022
Whitecliffe in collaboration with Demo celebrated the re-launch of DEMO in 2022 after a two-year hiatus.
Whitecliffe in collaboration with DEMO celebrated the re-launch of DEMO in 2022 after a two-year hiatus.

DEMO is a multi-purpose space based in Grafton, Tāmaki Makaurau which support postgraduate School of Fine Arts students and faculty to present exhibitions, develop studio practice and hold arts events as part of their research.
The School of Fine Arts faculty team and students chipped in with weekend working bees to renovate the space ready for exhibitions in June. First up, the Photo Media postgraduate students presented an exhibition curated by Dave Cowlard and Caryline Boreham, run as part of the Auckland Photography Festival. Alongside the show, Dave adjudicated a panel discussion on photobooks for PhotoForum with Whitecliffe faculty Georgia Carr and Anton Maurer as part of the discussion.
DEMO then presented a series of exhibitions with works from MFA and BFA(Hons) graduates from the 2020 and 2021 cohorts who had missed out on public exhibitions due to COVID restrictions. These exhibition openings were a great chance to connect with current students, alumni, and the wider arts community. MFA students used DEMO to test works for their study, including exhibitions by Laela Chung and Amanda Mackenzie, Sharon Duymel, Mo Stewart, Linda Gilbert and Sarah Davis.
Whitecliffe MFA students continue to exhibit their work at DEMO as a stepping-stone towards professional exhibition practice. Since launching, DEMO has also hosted the Creative Arts Therapy team for group workshops and was a studio space for Whitecliffe School of Fine Arts, Head of School, Matt Ellwood to build an ambitious sculptural object as part of his show Saint et Dames at Melanie Roger Gallery.
To stay updated on upcoming events and exhibitions at DEMO, follow DEMO on Instagram at @demo_akl
Talk to our team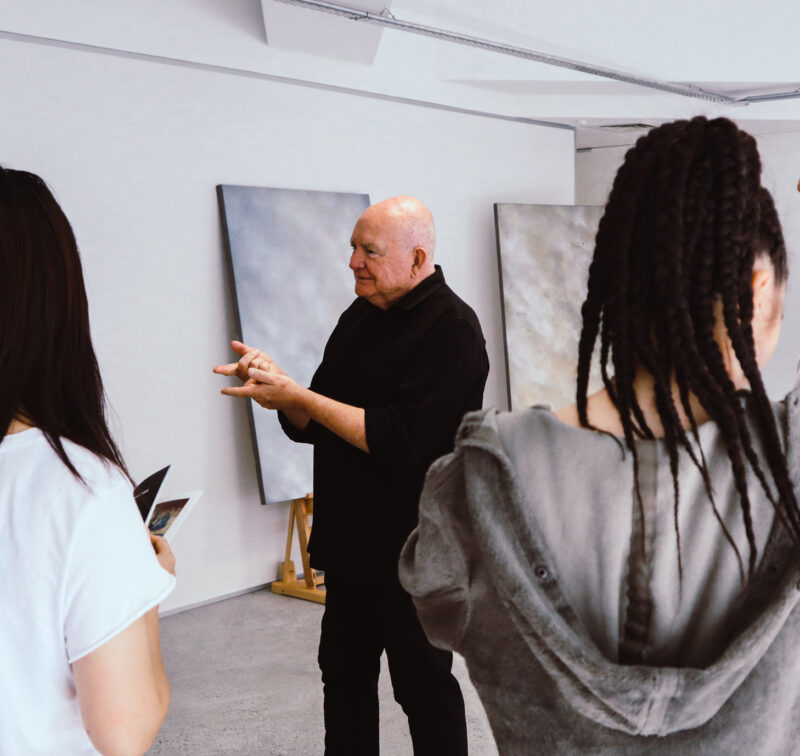 If you would like to ask us a question or request more information, please detail your enquiry using the form below. If you would like you can contact us directly on 0800 800 300, email us or use the contact us form.