MEDIA RELEASE: Darryn Melrose announced as new Whitecliffe CEO
Darryn Melrose, former Chief Executive of Media Design School, is the new CEO of the country's leading private art and design school, Whitecliffe College.

The College, now owned by Asia Pacific Education Group (APEDU), is on an exciting growth trajectory, with NZ Fashion Tech and Computer Power Plus also now part of its portfolio. Melrose has extensive expertise in the art, design and technology sectors, and APEDU founder and CEO Feroz Ali says he is ideally placed to lead the Group into 2019 and beyond.

"I am proud to have Darryn join our group and lead the New Zealand schools. I have always admired his leadership and communication style and he will be a great fit for Whitecliffe College," Ali says.
"This appointment allows me to focus more on governance as well as work alongside my New Zealand and Canadian leadership teams in creating a group of schools that students choose for their learning experience, alignment to industries, and ability to help them reach their greatest potential."
With Whitecliffe College now specialising not only in arts and design, but also fashion and sustainability, and technology and innovation, Melrose brings the strategic vision and high energy leadership necessary to ensure the Group continues offering the highly-relevant and contemporary education that is crucial for success in today's digital world.
"I'm excited to be joining a College with the high quality reputation that Whitecliffe has," Melrose says.
"I'm also looking forward to being able to return my focus to New Zealand. This is a dynamic time to be an educator, with a range of employers and industry bodies looking for an improved supply of digitally skilled graduates, and better pathways from high school through to skilled employment. A major issue for the education sector is that we are not creating enough graduates to meet the needs of fast growing industries, and it's a challenge I am motivated to address."
Melrose has a strong background in the tertiary education sector both in New Zealand and overseas – he was at the helm of Media Design School when they launched New Zealand's first VR/AR qualification, he has been the GM Design/Technology Vertical for Laureate Australia, and a Board Director for Santa Fe University of Art and Design.
Outside of education, his breadth of experience spans financial services, FMCG, retail, marketing, telecommunications, and digital sectors, and his career achievements are significant. He founded the Digital Leadership Group, was instrumental in AIM Proximity's 2009 ranking as the second best direct/digital marketing agency in the world, and he led the world's first entry by a bank into the energy and telecommunications retail markets. He was also the creator and leader of GlobalPlus, the triple-alliance of Air New Zealand, Bank of New Zealand and Telecom.
Melrose takes up the new role in January, replacing Michele Whitecliffe, who stepped down as President after selling the school earlier this year.
For further information please contact:
Feroz Ali
President APEDU
Asia Pacific Education
Mobile: 0275775533
Email: feroz@apedu.ca
WHITECLIFFE COLLEGE
Owned by Asia Pacific Education Group (APEDU), Whitecliffe College is comprised of Whitecliffe College of Arts and Design (purchased in July 2018), NZ Fashion Tech (purchased in March 2017), and Computer Power Plus (purchased in August 2018). It has campuses across the country in Auckland Central, Manukau, Hamilton, Wellington and Christchurch, and offers a highly-respected suite of arts, fashion and IT programmes from certificate through to postgraduate levels. Whitecliffe College is driven by a vision and strategy to provide an innovative, future-proofed education for all its students.
Talk to our team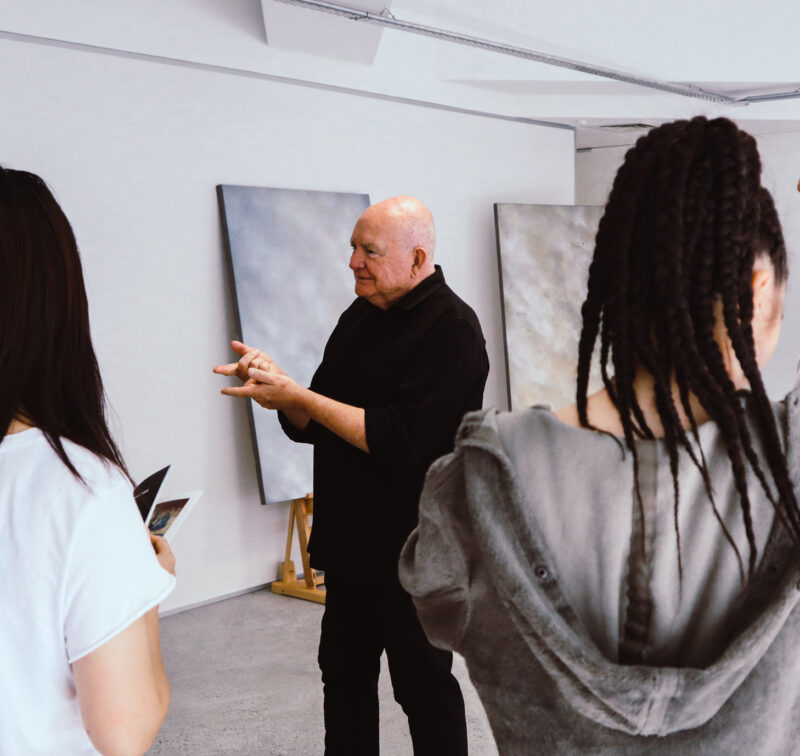 If you would like to ask us a question or request more information, please detail your enquiry using the form below. If you would like you can contact us directly on 0800 800 300, email us or use the contact us form.