Armour-like 'Swirl' Fashioned into Winning Dress
MEDIA RELEASE: Bryony Acraman (22) was handed the paint colour Resene Valour and a length of silk dyed to match.
It was May, the beginning of this year's Resene NZ Fashion Tech Colour of Fashion project.

The Big Picture
In six years, since the Resene NZ Fashion Tech Colour of Fashion project began, over 75 students of fashion have been launched into the big-time - having their work modelled on the runway at New Zealand Fashion Week as part of a uniquely colourful collection.
The 2019 line-up of talent faced the judges in June. Judging Day saw 39 extraordinary works of silk worn by models in this season's palette of fashion colours from Resene.
Crafted and nuanced by the students into contemporary fashion looks with intricate design rationale, bold creative expression and technical precision, the garments were put through their paces.
It's a project where Resene collaborates with NZ Fashion Tech giving undergrads in their final year of study at campuses in Auckland and Wellington a chance to be part of a professional fashion shoot, direct their own portfolio images from behind the camera and feature in a Resene on-line gallery.
The 17 finalists in 2019 – ten from Auckland and seven from Wellington – will attend a celebration at New Zealand Fashion Week on 29 August where the Resene Designer Runway will open with their designs – dresses, jumpsuits, shorts - in an explosion of vibrant paint colour.
ends
Released by Resene in association with NZ Fashion Tech. For information contact Madeleine Smith, Whitecliffe Fashion Tech, madeleines@whitecliffe.ac.nz
Bryony and 38 students saw it as a daunting task, but knew it was an important part of their learning and would contribute to their tertiary qualification. They would be graduating at the end of the year.
The young designer from Howick, Bryony Acraman, hadn't sewn a stitch, held a pair of sewing shears or thought about how to make a pattern just three years earlier.
It was a tight timeline, designed to mirror the time-pressure fashion designers face in real life. Students had three weeks to design and make a look for the runway.

Bryony brought ancient armour, the story of Mulan and origami themes to her design, developing "an elegant contemporary dress with striking sculpted overskirt and subtle oriental feel," the judges' notes read.
Judge, Sandy Austin-Fraser from New Zealand Fashion Week, says: "It was a pleasure to be involved in the judging and have the privilege of seeing the students' work. I was impressed by the level of detail and thought that had gone into all of the garments, as well as the variety of interpretations of the brief. Bryony's dress particularly stood out with its avant-garde swirl creating a silhouette that we think will really pop on the runway."
On Wednesday 7 August at midday, Bryony found out she was the winner of Resene NZ Fashion Tech Colour of Fashion 2019. She learnt that a top model will wear her dress, stepping onto the runway first to lead four New Zealand Fashion Week shows – one private show as part of the 2019 Resene Total Colour Awards and three Resene Designer Runway public shows at the Town Hall.
She has also received an engraved pair of professional sewing shears, an industrial sewing machine and a fabric voucher to kick-start her post-grad career, gifted by Resene.
Fashion wasn't always Bryony's passion. She said: "In my early teens I had no interest in fashion and liked to dress in comfortable baggy clothes, not caring if they had holes in them or not."
She didn't like dressing up or putting on make-up but as she grew up that changed.
When asked who she would like sitting in the front row of the Resene Designer Runway when her dress first appears, she said: "My family. Their support means the most to me. Jesus, because I literally could not have finished my garment if not for Him, and also Beyonce because she is such an icon in fashion and music and represents strong women. She is very inspiring to me."
Asked about the experience, she said: "It helped me realise how fun it is to start with an idea and see it come to life. It was amazing to see my dress on a moving model instead of just a mannequin."
Bryony Acraman's winning dress will appear on the runway at New Zealand Fashion Week 12.30pm on Thursday 29 August before a sea of lights, cameras and style.
Talk to our team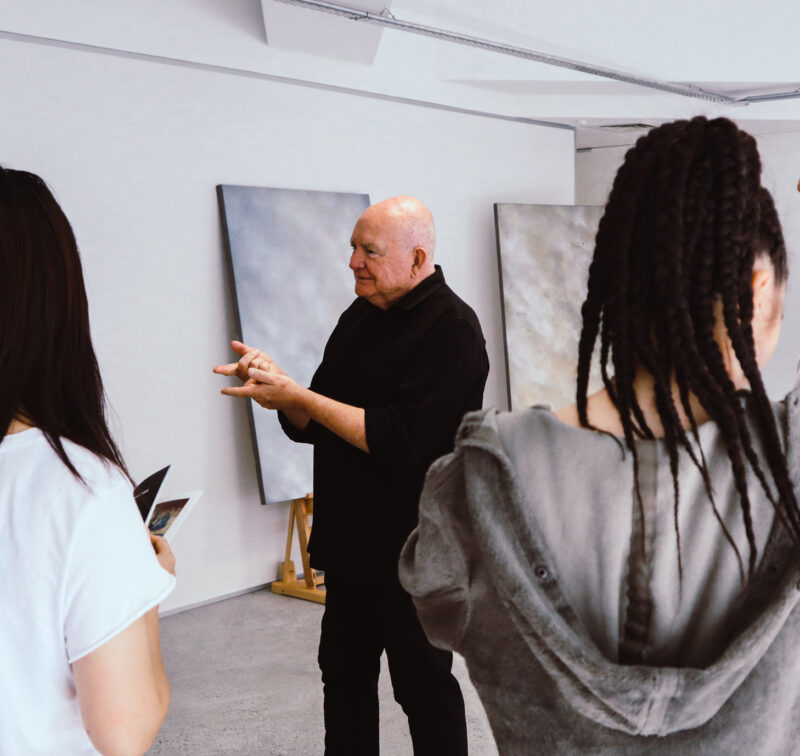 If you would like to ask us a question or request more information, please detail your enquiry using the form below. If you would like you can contact us directly on 0800 800 300, email us or use the contact us form.