Real-world Project Builds Skills - and Business
Hands-on training - including the chance to work on real-world projects – is a cornerstone of a Whitecliffe education, and for IT student Jireh Aviu it has provided a springboard to expand the family business.
Fa'aroa Tours is an inbound Tahiti-based travel agency founded by Jireh's family, but until Jireh got to Whitecliffe, the company didn't have an online presence. Luckily, the Certificate in IT Essentials changed all that. Not only did it teach Jireh the basic principles of user experience (UX) and accessibility, but it also gave him the chance to plan, design and build a multimedia website that's helping his family reach a wider audience of travellers.
"The website I created served as a platform to demonstrate the skills and knowledge I had acquired during the course, enabling me to build my portfolio and engage potential clients. But even more significantly it allowed me to benefit my family by helping them grow their business," says Jireh.
"My family has been involved in the tourism sector in Tahiti for many years, but they had yet to explore online outlets to connect with potential tourists, so this signifies a big step forward for the company."
The fully functioning website enabled Jireh to showcase his skills and creativity.
"I'm particularly proud of the homepage design, and of how I incorporated various elements like videos, Google Maps and testimonials."
Web Design is one of four courses within the Level 4 Certificate in IT Essentials, an 18-week programme which also includes IT Fundamentals, Information Management and Software Development. For Jireh, it was a stepping-stone to an exciting new future.
"Although I'd always been interested in technology, it wasn't until late last year that I seriously considered turning my interest into a career. I knew that in order to establish myself in the industry, I needed to first acquire a strong foundation of knowledge and skills, and Whitecliffe's IT Essentials programme was a great place to start."
The programme gave Jireh a broad overview of the industry and equipped him with solid foundational skills, from assembling and disassembling computers and creating a database using MS Access, through to designing websites and coding a basic calculator program using Python.
"I gained a comprehensive understanding of different roles within the tech sector. Each subject we covered involved the concept of a specific role, such as developer, project manager, designer, or technician. This approach allowed me to gain valuable insights into the various roles available in the industry and helped me determine which field I might like to pursue as a career."
His lecturer Jun Han also provided invaluable guidance and mentorship as Jireh began to find his fit in the industry.
"She offered an outside perspective on my strengths and weaknesses in specific fields, which encouraged me to explore certain areas further. Thanks to her frequent feedback and constructive suggestions I've gained a sense of direction. Now I'm continuing to build my skills on the Level 5 Certificate in Information Technology, studying part-time to fit it around my day job at Image Glass Ltd. Eventually I'll stay on at Whitecliffe and gain my Bachelor of Applied Information Technology."
Keen to find out more about what the Certificate in IT Essentials will teach you?
Visit https://www.whitecliffe.ac.nz/technology or check out Jireh's Fa'aroa Tours website here: https://itenhancement.nz/jireh/homepage.html
Talk to our team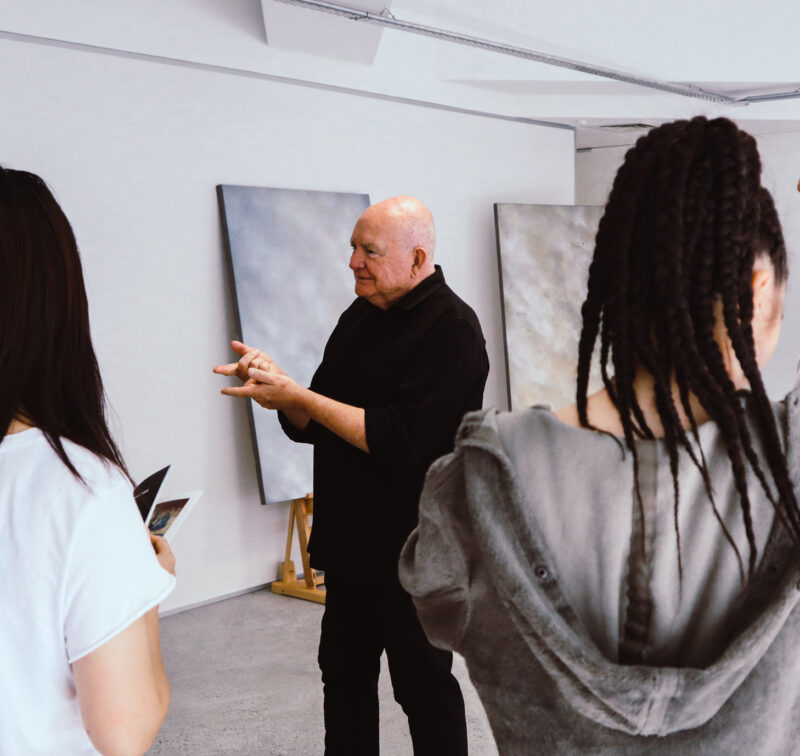 If you would like to ask us a question or request more information, please detail your enquiry using the form below. If you would like you can contact us directly on 0800 800 300, email us or use the contact us form.