Diploma in Apparel + Fashion Technology
This level 5 programme designed to provide an opportunity for people with core skills and interest in the fashion industry to gain an advanced qualification that will increase their prospects of employment.
The Diploma Programme provides an opportunity for people with core skills and interest in the fashion industry to gain an advanced qualification that will increase their prospects of employment. It offers textile, apparel and production technology, specification sheet production, CAD/CAM, and advanced skills in pattern making and garment construction. The programme culminates in a runway presentation of student-designed garments, The Diploma showcase.

Duration
38 weeks, full-time in Auckland + Wellington
Qualification
Diploma in Apparel + Fashion Technology (level 5) 120 Credits
Costs
2021 Domestic $7,149 + $300 Student Services Levy 2021 International $18,460 + $300 Student Services Levy Fees free applies All 2021 fees are subject to change and regulatory approval
View full fees
Diploma in Apparel + Fashion Technology Course Outline
The Level 5 NZ Diploma in Apparel and Fashion Technology programme pulls together the skills and knowledge of the two Certificate programmes and takes it to another level. You will use and refine advanced skills in patternmaking, fit, garment construction, and production to create lingerie, swimwear, and tailored garments.
Use CAD and Pattern Aided Design (PAD), to make, digitise, and grade patterns, and learn to create digital drawings and storyboards. Extend your knowledge of textile technology and garment manufacturing.
Commercial fashion design comes to life in exciting design projects, and you will design and make your own graduate collection for an end-of-year runway showcase.
Why choose Whitecliffe Fashion Tech?
We offer programme delivery in the practical, hands-on, technical aspects of the fashion industry.
Each year we have high numbers of successful employment placements within the fashion industry with graduates in skilled positions such as fashion design, merchandising, production, and manufacture, fashion styling/buying/retail, and other areas of production management and commercial fashion design.
Students in all programmes are immersed in activities that are rich and real; their learning is personally meaningful and is an active processing experience.
Classrooms are set up to replicate apparel and fashion workrooms, and practical, industry-based sessions replicate working in the industry.
Our tutors and support staff bring extensive and valuable industry knowledge to the programmes, and in preparing students for a career in the fashion industry.
Multiple teaching methods and delivery strategies are used to meet the needs of our target learner group and maximise opportunities for students to receive and retain information, promote active engagement with materials, and engage in their own learning and the learning of others.
Work experience and internships are a valuable and integral part of all our programmes and enable students to put their learning into context.
Resene Colour of Fashion
Creative flair, a stunning colour palette, and exquisite silk - three elements that come together in the Resene Colour of Fashion project. This exciting project takes students out of the classroom and into an edgy, contemporary world of colour and design to bring Resene's fashion colours to life, contributing in an exciting, collaborative way to fashion education at Whitecliffe Fashion Tech.
Students receive a length of silk dyed to match one of the latest Resene fashion palette colours. They have four weeks following a brief to design and create a look that would light up a catwalk. The garments are modelled before a judging panel and each year a number are selected to open the Resene Designer Runways at New Zealand Fashion Week.
Programme Structure
DFT 1: Advanced Pattern Technology
Use advanced patternmaking skills to make (develop) or adapt and grade patterns for design and/or fit unstructured and structured garments in a comprehensive range of styles and fabric types. In this context, structured garments include lingerie or undergarments, swimwear, and tailoring. Patterns cut, sewn, and finished to high-quality workplace requirements.
DFT 2: Production Technology
Use knowledge of garment assembly operations to define sequencing for job breakdowns, and develop manual spec sheets for a range of garments that match product end-use and legal requirements - spec sheets may include job breakdowns, lay plans, fabric information, size specs, apparel componentry, and care label requirements, spec drawings, and garment costing. It also includes hand drawing techniques for spec drawing and garment/fabric drawings/sketches and creating commercial storyboards.
DFT 3: Textile and Apparel Technology
Apply knowledge of fabric properties and composition to make appropriate fabric selections that match product end-use. Use apparel componentry (may include notions and trims including labels, thread, needles, and fastenings etc.) knowledge to make appropriate selections that match product end-use and customer requirements. It also includes knowledge of methods used to manufacture and cost a range of garment products.
DFT 4: Design (CAD) Technology
Application and use of Microsoft Word/Excel and CAD programmes to make (develop), digitise, and grade patterns, create lay plans and spec sheets, scale spec drawings, and garment/fabric drawings and commercial digital storyboards.
DFT 5: Garment Design Technology
Ability to gather design research and compile a portfolio, interpret a client brief and research, and design a new project or garment design/s to present to the customer for approval. Students will adjust style/s and/or pattern/s to meet customer feedback and requirements.
Graduates will be able to:
Use advanced technical skills to make, adapt, and grade flat patterns for structured and unstructured garments in a comprehensive range of styles and fabric types.
Create detailed manual specification sheets and commercial storyboards.
Select fabrics and apparel componentry to product end-use.
Use CAD and PAD (Pattern Aided Design) to make, digitise, and grade patterns, create lay plans, and specification sheets, and draw garments.
Analyse a client brief to research, design, and present a new project of garment design to meet client requirements.
Key Information for Students
Graduate Story: Jerome Taylor
A label at the top of our talent-to-follow list is Not For You. The up and coming star behind the menswear brand is Jerome Taylor, a 27 year-old Wellingtonian who started from humble beginnings. After graduating from NZ Fashion Tech he was selected to show capsule collections in 2016 & 2017 at New Zealand Fashion Week and also showcased his work in Project Fashion Wellington.
Earlier this year he was selected to show at Vancouver Fashion Week where he received international recognition. Vogue China has described his look as "stylish" "unique" and "full of attitude", and celebrities such as Miss J Alexander have donned his pieces.
Next week he'll be impressing the fashion industry with his very own show at NZ Fashion Week. With an estimated 300 people attending, it's shaping up to be an epic show. We recently caught up Jerome to chat through his take of fashion, scroll down to read our full interview with the man himself.
When did your interest in fashion start?
My interest in fashion came from my love of art, in particular graffiti. If you asked me at high school what I wanted to be, never would I have said a fashion designer. Getting into fashion was a progression from my artwork.
What do you love most about what you do?
I love that I have found something that I am good at, that I can do everyday. I have this amazing platform in which I can share with the world but with this I can also empower others and hopefully push anyone to see that if you back yourself you can do anything.
How did you get into the fashion industry?
I studied with NZ Fashion Tech from 2013-2015 and from here I took advantage of every opportunity. My first show outside of studying was at New Zealand Fashion Week 2016, I was then a part of Project Fashion Wellington early 2017, New Zealand Fashion Week for the second time late 2017. Lastly, I showcased in my first international show in Vancouver. I have seized every opportunity and don't intend to stop!
Why did you choose NZ Fashion Tech? What did you enjoy most about the courses?
I chose NZ Fashion Tech as it was the most hands on with the most practical skills on offer. I wanted to learn the design process from start to finish. I researched multiple courses however NZ Fashion Tech had everything I needed to become a successful designer where I can be a part of the whole process.
What was your favourite work experience at NZ Fashion Tech?
My favourite work experience was Hills Hats as I learnt so much about the whole process of hat making. I also thought it was really cool that the process has remained the same for the past 40+ years.
Tell us about your experience in the Resene NZ Fashion Tech Colour of Fashion competition?
I enjoyed my experience with Resene. I liked the new challenge of working with silk and the new challenges I faced with the fine details of the garments we had to create.
Where could this programme take you?
Pathway to further qualifications such as our Bachelor of Fine Arts programme (year 2).
Jobs related to this programme
• Fashion Design
• Merchandising
• Fashion Buying
• Fashion Styling
• Pre-production
• Production and Manufacture
• Fashion Retail
• Marketing + Sales in Fashion
Find out more about career opportunities
Industry Partners
Fashion + Sustainability
Talk to our team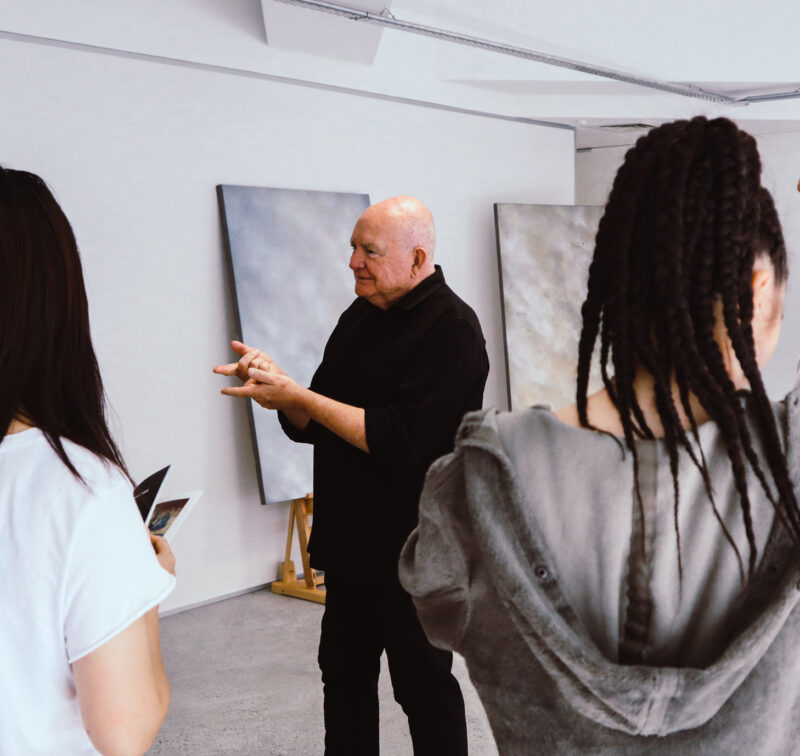 If you would like to ask us a question or request more information, please detail your enquiry using the form below. If you would like you can contact us directly on 0800 800 300, email us or use the contact us form.