Bachelor of Fine Arts (Honours)
Advance your creativity and imagination further with this one year programme to prepare for your professional creative life or progression to post graduate levels of study
Duration
1 year full-time in Auckland
Qualification
Bachelor's Degree with Honours (Level 8)
Costs
2021 Domestic $9,041 + $300 Student Services Levy 2021 International $27,000 + $300 Student Services Levy All 2021 fees are subject to change and regulatory approval
View full fees
Bachelor of Fine Arts (Honours) Course Outline
Whitecliffe BFA graduates are industry-ready at the end of their three-year degree.
Included in the suite of Whitecliffe post-graduate programmes, Whitecliffe offers an additional one year, stand-alone BFA Honours qualification, directly following on from the BFA degree, with places available by application only. Its purpose is to consolidate the learning and achievements of the BFA through the realisation of a sustained practice-based, studio-centred, research inquiry and to further prepare students for professional life as creative practitioners or for ongoing postgraduate study. Attainment of this qualification allows for a five-year pathway to Masters degree completion for those students interested in further academic study.
The Bachelor of Fine Arts (Honours) inaugural intake begins in February 2020
Fields of Study
Students majoring in Fine Arts, Fashion Design + Sustainability, Graphic Design and Photo Media are able to study in the Honours Programme
Key Information for Students
Faculty
Eric Thompson
Head of School - Design Innovation
Eric has been a practicing designer for over 30 years. He holds a Master of Design from Massey University and has worked in tertiary education for 14 years in various roles.
Continue reading
Where could this programme take you?
A BFA Honours from Whitecliffe is a great step towards a professional career as an artist, or to continue study towards a Masters Degree. A fine arts training also prepares graduates for a wide range of careers, giving them essential skills for a modern jobs market: the abilities to think creatively and flexibly; to work independently or collaboratively; to respond constructively to criticism, and to participate in intelligent debate. Our emphasis on business skills – such as budgeting, marketing, career management and public relations – also prepares graduates for some of the more pragmatic aspects of life after study. The most important things we do for our students are preparing them for lifelong creative work, and helping them develop the attributes that will make them leaders within their communities. And as the creative industries continue to grow, we find that more and more of our graduates are carving out unique career paths.
Jobs related to this programme
Designer

Exhibiting Artist
Curatorial Assistant
Gallery Manager

Arts Administrator
Art Consultant
Set Design and Construction
Conservator

Art Project Manager
Textile Design
Branding
Art Direction
Creative Direction
Find out more about career opportunities
Talk to our team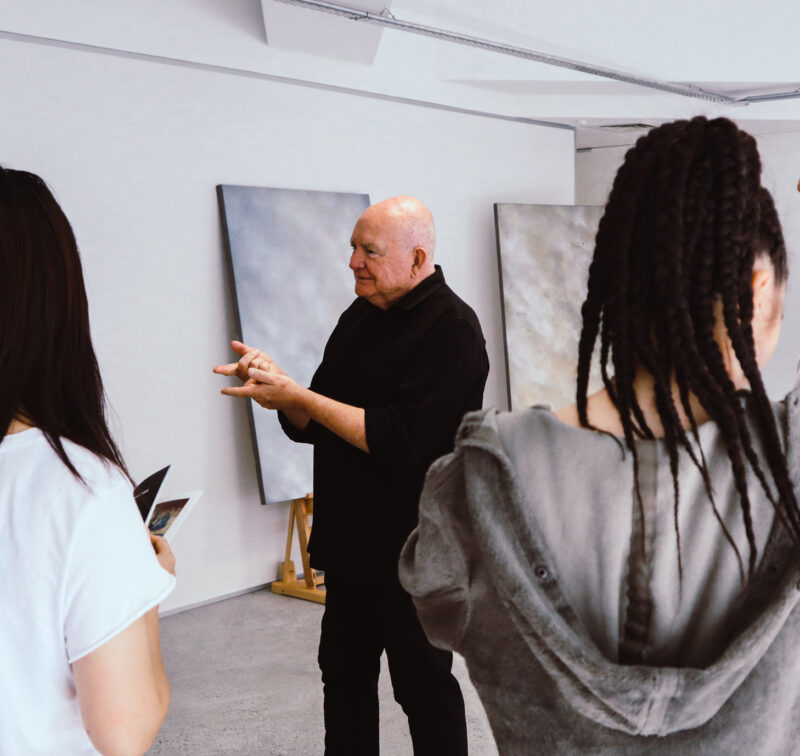 If you would like to ask us a question or request more information, please detail your enquiry using the form below. If you would like you can contact us directly on 0800 800 300, email us or use the contact us form.