Whitecliffe releases new Sustainability Plan
With the help of Sustainability Consultants at Madworld, Whitecliffe has completed a comprehensive assessment of its sustainability practices and released details of new initiatives to reduce its carbon footprint.
Phase 1 of the ongoing commitment includes several short-term initiatives that will have an immediate and significant impact.
A sustainability expert will provide presentations on every campus about how to recycle correctly.
Waste and Recycle bins around our campuses will be reviewed to improve opportunities for recycling and to reduce landfill.
Whitecliffe will sell reusable coffee cups at cost to reduce disposable coffee cups from Cafes, which cannot be recycled.
The removal and transfer of waste and recycling via cleaning companies have been reviewed to ensure consistency.
Carpooling and Public Transport will be encouraged and advertised at each campus. Whitecliffe is also investigating the development of a Whitecliffe carpooling App for staff and students.
Whitecliffe will review and seek to improve bicycle security at our campuses.
A review and update of sustainability-related signage on each campus.
Future initiatives include offsetting carbon emissions through investment in other sustainability projects, providing more online and blended learning options, and a planned reduction in electricity consumption.
"We all have a responsibility to do what we can to improve environmental sustainability practices, and as we have discovered through this process, a lot of this is simply about educating people on best practice," says Whitecliffe Chief Executive, Mark Worsop.
"The approach we have taken is key to the authenticity of our commitment to environmental sustainability. This includes an annual review of our progress against targets which will be reported to staff and students."
"We have a lot of staff and students who are aware and concerned about our environment and the implications for future generations. Creating meaningful change is important to our team at Whitecliffe and there has been a lot of support for a wider sustainability plan. For over a decade, Whitecliffe has been very proactive through its School of Fashion and Sustainability in acknowledging and addressing environmental sustainability awareness and best practice.
Talk to our team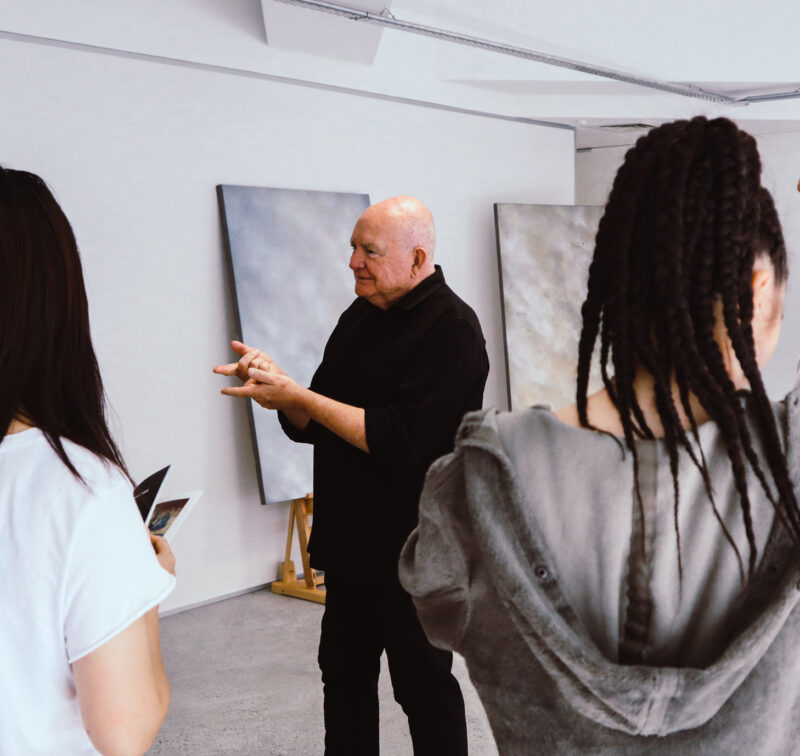 If you would like to ask us a question or request more information, please detail your enquiry using the form below. If you would like you can contact us directly on 0800 800 300, email us or use the contact us form.