Whitecliffe joins forces with top German Media Design University
A new partnership between Whitecliffe College and one of Germany's leading media and design universities will give aspiring creatives unrivalled opportunities for global training and careers.
A new partnership between Whitecliffe College and one of Germany's leading media and design universities will give aspiring creatives unrivalled opportunities for global training and careers.
MDH (Mediadesign Hochschule) University of Applied Sciences offers bachelor and master's degrees in film, game, media and fashion, and since teaming up with Whitecliffe late last year is promising exciting international pathways for those forging careers in the sector.
Whitecliffe Chairman Feroz Ali says the collaboration further strengthens Whitecliffe's world-class educational offerings. It will include student and faculty exchanges, joint research projects and curriculum development, and give students from both institutions the chance to study abroad and learn from the diverse perspectives of their peers.
"Students will gain pathways to master's level qualifications and the opportunity to study in a different cultural and academic environment, gaining valuable international experience and expanding their academic and personal horizons," says Feroz. "This will not only enhance their education but also prepare them for successful careers in the global media design industry."
The two institutions are well-aligned in terms of mission and programme offerings and share an ethos focused on helping creative students make positive change in the world. Whitecliffe's IT and Arts Therapy programmes will provide fresh opportunities for MDH students, while those at Whitecliffe will enjoy myriad benefits such as the chance to study at MDH campuses in Berlin, Munich and Düsseldorf and gain a foot in the door to exciting career pathways in Europe.
Whitecliffe is also New Zealand's top private institution for performance-based research funding, and Feroz says the partnership opens up exciting opportunities for world-leading research projects and other global collaborations. MDH is at the forefront of digital film and game design training in Germany and has an excellent reputation in the digital sector there. They also have close ties with Chinese universities, which could enable Whitecliffe to further expand its international education offerings.
MDH International Director Martin Adam says the collaboration breathes new life into courses for both institutions and facilitates the interchange of education, culture and cooperation between New Zealand and Germany.
"MDH and Whitecliffe share a pioneering spirit that is rarely found at universities, whether private or public. The programme of the universities and their spirit will be able to inspire and enrich each other in the future," says Martin.
"Through the partnership students from both sides can have priority access to each other's institutions, complementing each other in a number of disciplines, allowing students to have a more diverse and international learning environment and more possibilities for development."
According to Martin, student exchange programmes, joint courses with double degrees, professorial exchanges and joint research are just the beginning.
"MDH and Whitecliffe will not only be able to work together on academic disciplines, courses, faculty and student exchanges, but this will also open up new possibilities for both institutions such as providing students and faculty with access to industry platforms in the resources of their countries, and international cooperation between institutions.
"Whitecliffe's vision says 'Creativity is curious, innovation is brave' and both are needed. We look forward to working with Whitecliffe to create more for the innovation industry, more for education, and more for cross-border educational collaboration."
ENDS
For further information please contact:
Juanita Prinsloo
Director of Marketing and Communications
juanitap@whitecliffe.ac.nz
022 324 4263
About Whitecliffe
With five schools spanning Fine Arts, Fashion and Sustainability, Design Innovation, Technology and Creative Arts Therapy, Whitecliffe College is one of New Zealand's leading private schools of creativity, innovation and research. We offer a wide range of programmes from Certificate through to Postgraduate level and have campuses in central Auckland, Manukau, Wellington and Christchurch.
www.whitecliffe.ac.nz
Talk to our team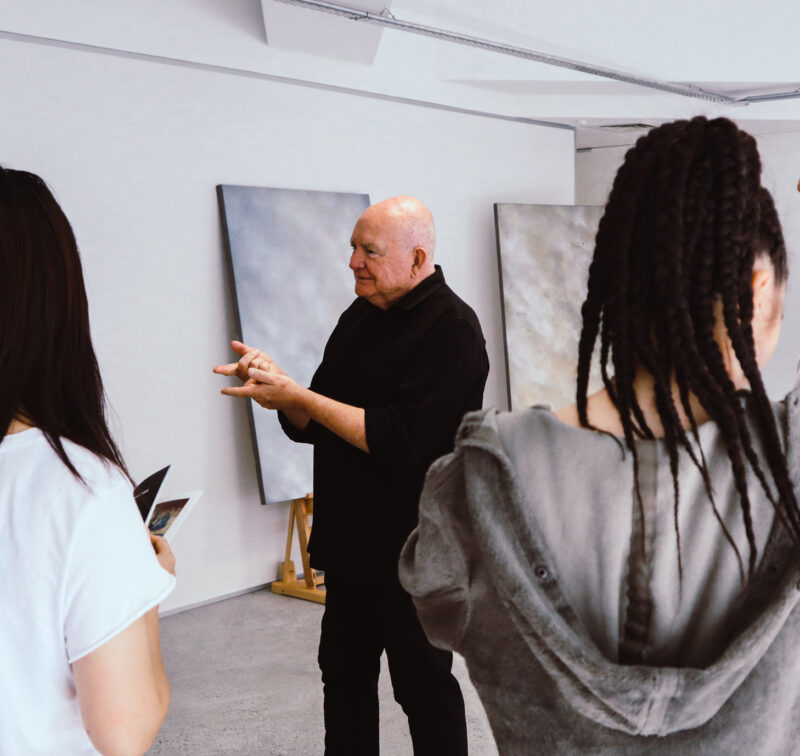 If you would like to ask us a question or request more information, please detail your enquiry using the form below. If you would like you can contact us directly on 0800 800 300, email us or use the contact us form.