Whitecliffe Information Technology Scholarships - February 2023 Intake
New Whitecliffe Scholarships open the door to careers in Tech
New Zealand is crying out for skilled IT professionals, and Whitecliffe is answering the call with the launch of several new scholarships for those pursuing study and careers in the tech sector.
This month, Whitecliffe will offer one-year fees-free scholarships across a wide range of its diploma programmes including IT: Technical Support, Web Development and Design, Networking and Software Development as well as the Bachelor of Applied Information Technology.
According to Muhammad Azam - Whitecliffe Head of School, Information Technology – the scholarships aim to help address New Zealand's current skills shortages while also equipping learners to develop their capabilities in a high-demand sector.
"TTAF (Targeted Training and Apprenticeship Fund) finished at the end of 2022 but industry demand and need is still huge. Whitecliffe is improving accessibility through scholarships because we want to support the keen and capable learners to develop their skills, join the workforce, and contribute to the country's economic growth," says Muhammad.
According to a recent study, New Zealand will need up to 5000 new digital technology professionals each year to keep up with rapidly growing demand.
"The IT sector in New Zealand is suffering from a huge gap between the demand and supply of human resources to cover all areas of IT, particularly in the areas of software and web development. The scholarships Whitecliffe has just launched will help develop and train the human resource needed to fill those gaps."
Not only will it benefit the sector itself but the assistance will also have a big impact on learners, particularly given the current cost of living crisis.
"I consider these scholarships as an updraft that will help learners rise above the hardships that they are facing every day. Students will be able to save thousands of dollars and also gain a foothold into an exciting, diverse and high-demand industry."
Currently available for Whitecliffe's February 2023 intake, each scholarship will cover one year of full-time study (up to 120 credits).
Kick start your career in tech this month!

How to apply:
Complete a full application form on the website.
Provide proof of ID (passport or birth certificate)
Provide a letter (250 words min) stating why you are a good candidate for a scholarship, and what your career aspirations are and how it will assist you in reaching your goals. Submit the letter to: admissions@whitecliffe.ac.nz
Applications will be reviewed by the Whitecliffe team (Admissions and Academic Teams) and successful candidates will be notified by phone and email
T&Cs:
The Scholarships are only open to domestic students
Scholarship winners must start their studies in the February 2023 intake
Scholarships are only available for full-time programmes
Scholarships will cover up to 120 credits
Scholarships are available for Diploma in IT: Technical Support, Diploma in Web Development and Design, Diploma in Networking, Diploma in Software Development and the Bachelor of Applied Information Technology
This scholarship covers course fees only. Student levies and course-related costs are not included. It cannot be redeemed for cash or transferred from one programme to another.
Should you withdraw from the programme or any courses your scholarship will not cover any repurchases; courses and programmes may be repurchased no more than twice
If you are a current Whitecliffe student, you must provide an academic transcript and a reference letter from a lecturer supporting your application for a scholarship
Should the applicant be eligible for the Government's Fees-free scheme, the scholarship will apply to the second year of study (or the first year of study not covered by the Fees-free scheme).
Rules:
Scholarships are used for the first year a student is required to pay their fees. (i.e. if they use fees free for the first year, the scholarship can be used for the second year)
This will not impact the use of fees-free
If the scholarship is not applied in year 1 due to fees-free eligibility, it must be applied in a consecutive year of study
Talk to our team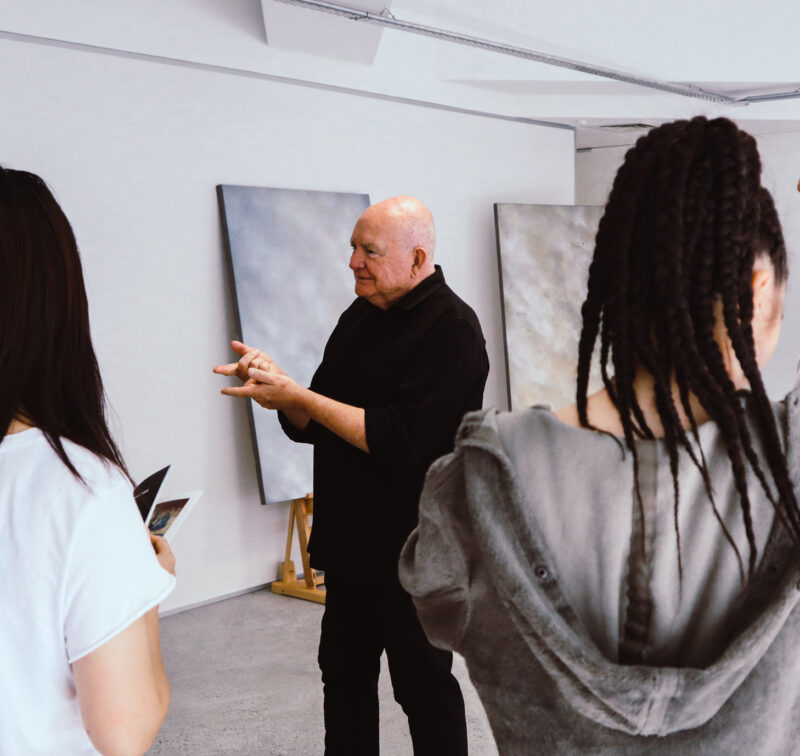 If you would like to ask us a question or request more information, please detail your enquiry using the form below. If you would like you can contact us directly on 0800 800 300, email us or use the contact us form.