Whitecliffe Graduate: Dumitru Hayworth
After studying the Bachelor of Applied Information Technology at Whitecliffe, Dimitru interned with Orion Health and he's been with the company ever since. After interning he was offered a full time role as a Graduate Software Engineer and his career is quickly progressing. His advice for future students, "If you decide to study, do it with passion."
You could describe Dumitru (Dan) Hayworth as a 'Jack of All Trades'. He loves singing and religion, he's got a bachelor's degree in sacred art music, and he spent 13 years working as a chef. But since coming to Whitecliffe to study IT, the multi-talented 36 year old has found a new calling.
Now, thanks to his recently-gained Bachelor of Applied Information Technology, Dan has an exciting new career in a booming sector, and the future is looking brighter than ever.
"I've had an interest in computer science from a young age but until now I've never had the chance to pursue it," says Dan, who immigrated to New Zealand from Romania 11 years ago.
"Around 2019 I thought 'now is my time', so I enrolled to study the BAppIT at the Christchurch Campus."
He knew nothing about programming when he started his studies, but it didn't take long for the groundwork to be laid.
"During my time at Whitecliffe I built my first website and learnt a ton of programming languages such as C#, JAVA, Python, JavaScript, powerful IDEs, MySQL Workbench, Visual Studio Code, and PyCharm. I developed a sound knowledge of programming best practices, design and planning, and gained the skills I needed to 'Create Meaningful Change'. In my case, that meant an actual change of career!"
Whitecliffe's Bachelor of Applied Information Technology produces graduates who can hit the ground running. An integral component of the three-year programme is an industry placement that enables students to gain real-world experience, and for Dan, it was a fast-track to success.
"I did my internship with Orion Health - and I've been with the company ever since! After the internship they offered me a full-time role as a Graduate Software Engineer and recently I've been promoted to Junior Software Engineer."
It's an excellent job, with a well-established company, and offers plenty of opportunity for career progression.
"I'm working in a great team, I enjoy the flexibility, and there are lots of perks. From here I want to keep progressing in my role and I'm definitely keen to undertake further studies in IT."
Since enrolling at Whitecliffe, Dan hasn't looked back. His advice to others considering making the move? "If you decide to study, do it with passion. Yes, you'll face obstacles from time to time, but that's a good thing because it pushes you to question more and learn more. Go the extra mile – don't just study to get a degree or a diploma, build your degree! Ultimately it's not about the actual piece of paper you gain, it's about all the knowledge you build as you're studying towards your qualification. That's what really counts."
Talk to our team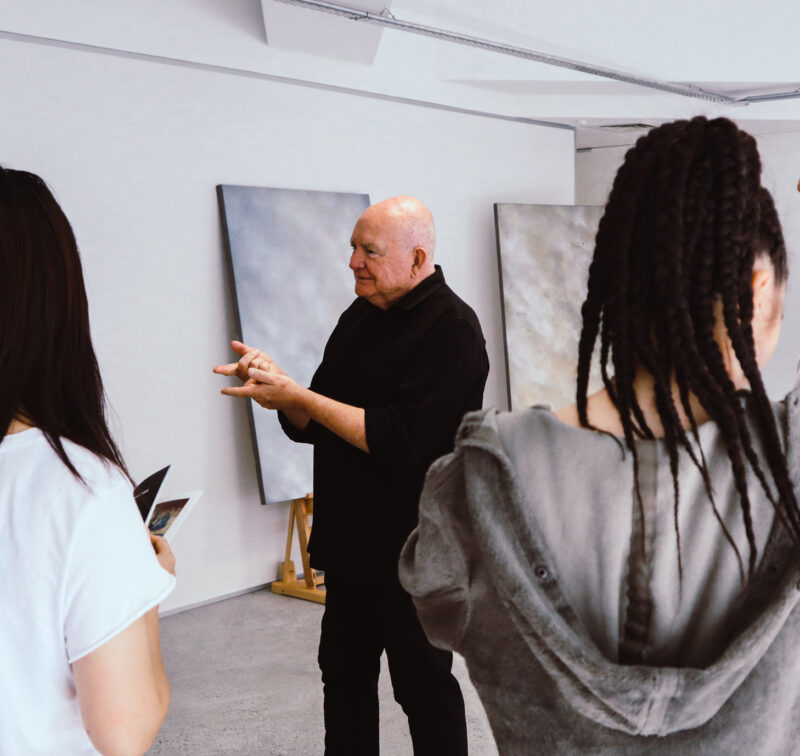 If you would like to ask us a question or request more information, please detail your enquiry using the form below. If you would like you can contact us directly on 0800 800 300, email us or use the contact us form.