Fashion's next generation set to splash paint colours on the runway at NZ Fashion Week
Colour is back!
The work of New Zealand fashion's youngest designers will be back on the runway in the 8th rendition of the now seasoned Resene Colour of Fashion with Whitecliffe Fashion Tech.
MEDIA RELEASE:
Colour is back!
The work of New Zealand fashion's youngest designers will be back on the runway in the 8th rendition of the now seasoned Resene Colour of Fashion with Whitecliffe Fashion Tech.
The return comes after a different format in 2020. Without NZ Fashion Week, the 2020 Resene Colour of Fashion designs were profiled on Resene street posters around New Zealand rather than on the country's biggest fashion stage, making sure the opportunity for graduate designers to give visibility to their work wasn't scuppered by a pandemic.
2021 is a milestone year.
Not only will the judges' selection grace the Resene Designer Runway shows at the 20th NZ Fashion Week, but the 2021 season will also celebrate the 75th year of Resene Paints being at the forefront of all things colour in New Zealand.
For some of the students, it was less than five years ago they sewed their first stitch. Now they have a chance to see their work on models walking the same runway as the winter 2022 collections of Kate Sylvester, Trelise Cooper and Zambesi.
Today (9 July 2021), 21 diploma students from Whitecliffe Fashion Tech will reveal the high quality of their design and construction skills by presenting a work of contemporary fashion in silk fabric in an array of Resene paint colours to the judges.
All will be super-current. Some will reflect a subtle aspect of 1946 – the year Resene began.
You'll see Sarah Browning's tango dress in Resene Tango, a nod to the movie 'Take the Lead' where a dance teacher inspires troubled students to imagine new beginnings.
And you'll see Brenda Woods' pant suit in Resene Aviator throwing light on the bravery of Russia's 588th Night Bomber Aviation Regiment, a combat unit of female Soviet pilots formed by Major Marina Raskova, reflecting back to 1946 while keeping her design on the cutting-edge of the future of fashion.
In eight years of the Resene Colour of Fashion project more than 220 students of fashion have been given a highly visible platform in the fashion industry on the strength of this partnership between New Zealand's leading paint and fashion education companies.
Dame Pieter Stewart, founder of NZ Fashion Week, will join Liam designer Emily Miller-Sharma, founder of NZ Fashion Tech (now Whitecliffe Fashion Tech) Val Marshall-Smith and Resene marketing manager Karen Warman at the judging table.
They will select between ten and fifteen finalists whose work will open all of the Resene Designer Runway shows at the Auckland Town Hall in the last week of August.
The finalists will also lead Whitecliffe Fashion Tech's graduate runway show in November, where the 2021 winner will be announced and a prize from Resene presented.
The 2021 project will give all 21 students the opportunity to direct their own portfolio images from behind the camera with professional models and feature in a Resene on-line gallery.
The project involves undergrads in their final year of study from Whitecliffe campuses in Auckland and Wellington, but the geographical reach is much wider. In the students' bios, their places of earlier education span the world.
Karen Warman of Resene says: "We love giving these creative young people a headstart in fashion. They immerse themselves in their Resene colour and produce a stunning contemporary look that celebrates the colour and their talent.
"We are thrilled the project this year marks our part in New Zealand's colour story which started 75 years ago. We can't wait to see all of the students showcase their work, supported by their lecturers at Whitecliffe, and then to see the finalists colouring up the runway at NZ Fashion Week's 20th," she says.
Whitecliffe Chairman Feroz Ali and new owner of NZ Fashion Week says: "We treasure the long-standing partnership with Resene. Each year, the Resene Colour of Fashion project offers an incredible opportunity for Whitecliffe Fashion Tech students to showcase their skills to the industry, family and friends."
ends
Released by Whitecliffe Fashion Tech in association with Resene
For information contact Sally Elton, Elton PR, Ph. 09 486 5256 / 0274 980 568; Email sallyelton@xtra.co.nz
Talk to our team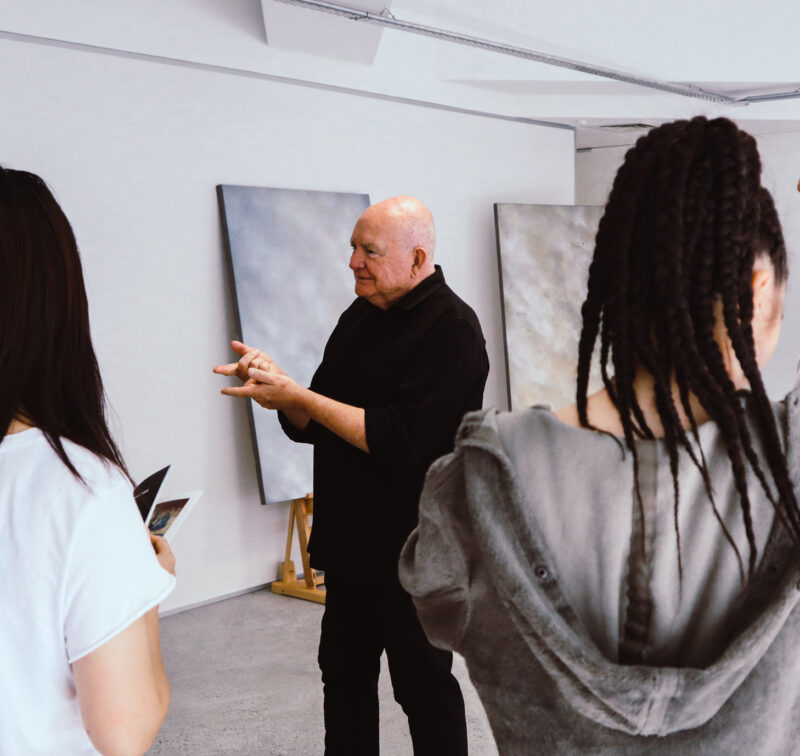 If you would like to ask us a question or request more information, please detail your enquiry using the form below. If you would like you can contact us directly on 0800 800 300, email us or use the contact us form.