16 of NZ's newest fashion recruits are set to show their designs at New Zealand Fashion Week: Kahuria
Celebrating a decade of Resene Colour of Fashion, 25 Whitecliffe fashion technology students presented their designs to judges last week, each garment meticulously-crafted from silk twill dyed in new Resene fashion colours. 16 finalists were chosen by the judges to open three Resene Designer Runway shows at New Zealand Fashion Week: Kahuria from 1 September.
The white walls of the studio, where judging and photography took place, were strung with bunting hand-made out of coloured fabric from the project's previous years, giving recognition to the legacy Resene and Whitecliffe have built. In another gesture to mark the project's 10th year, an archive of dresses from the project has been donated to a charity who gifts ball dresses to high schools.
Since its inception in 2014, Resene Colour of Fashion with Whitecliffe has seen hundreds of fashion students in their final year of a three-year Diploma of Fashion Technology get a taste of the exciting, rewarding and sometimes challenging world of fashion.
The design theme for Resene Colour of Fashion in 2023 was: 'Let's celebrate!'
Students found inspiration for their designs in their own experience of celebration and in their Resene colour, with names like Resene Amped, Resene Skylight, Resene Temptation, Resene Boundless and Resene Sunbeam stirring up creative juices.
The sky, the ocean, flowers, coral, music, Samoan tatau (tattoo), the immigrant experience were some of the elements in the design rationale students presented to the judges.
Nerves, lights, cameras and models were all part of the experience. The students directed their own portfolio images from behind the camera, some found out they were to experience New Zealand Fashion Week: Kahuria, and all will show their designs at the Whitecliffe Graduate Showcase in Auckland and Wellington in November.
The winner of this year's Resene Colour of Fashion project will be announced at the Whitecliffe fashion show, receiving a cash prize of $1000 gifted by Resene.
Karen Warman of Resene says: "Together with Whitecliffe we're proud to bring visibility to a generation of fashion's young talent. I love seeing these creative students immerse themselves in the story of their Resene colour, creating colourful garments, and reminding us all of the joy, energy and meaning colour brings," she s
Debra Denny of Whitecliffe has helped guide all ten Resene Colour of Fashion projects.
"For the students whose designs feature on New Zealand's biggest fashion stage, it's a life-long memory for them and their families. It's a moment they treasure, long after the lights fade and the Instagram photos have been posted," she says.


2023 Resene Colour of Fashion finalists to appear at New Zealand Fashion Week: Kahuria
Released by Whitecliffe in association with Resene
For information contact Sally Elton, Elton PR, Ph. 0274 980 568; Email sallyelton@xtra.co.nz
Photo credit: Jonathan Kraettli
Talk to our team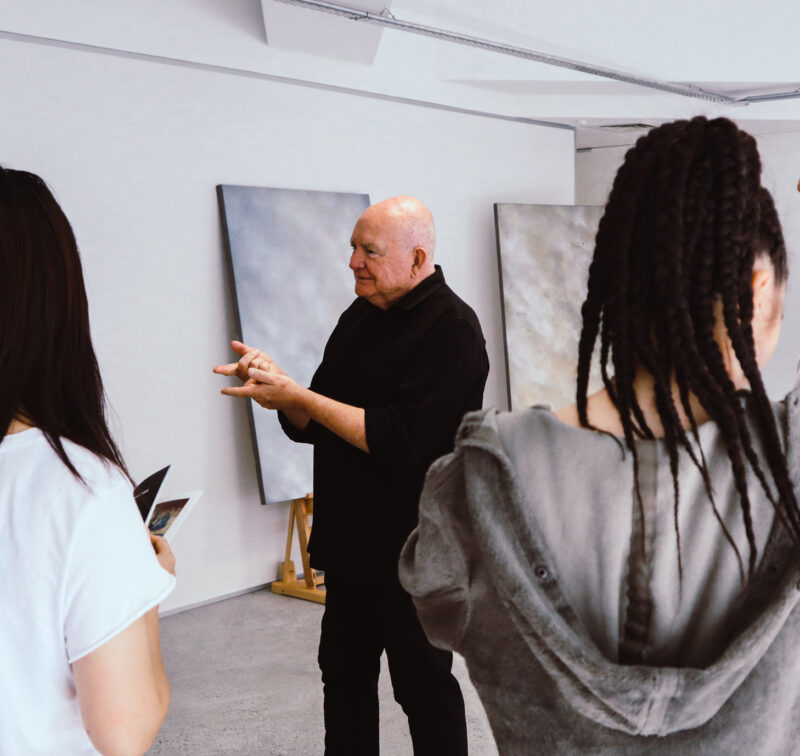 If you would like to ask us a question or request more information, please detail your enquiry using the form below. If you would like you can contact us directly on 0800 800 300, email us or use the contact us form.