Busting myths around careers in tech.
Busting myths around careers in Tech
There's never been a better time to launch a career in tech – and new research released by IT services company Datacom just goes to prove it.
Each year around 5000 new IT roles are created in New Zealand's tech sector – but currently, only about 2000 students annually are enrolling in IT degrees. That leaves a massive shortfall in our technology skills pipeline and opens up an exciting world of opportunity for those keen to forge careers in the high-demand and lucrative field.
"There are so many compelling reasons to pursue a career in IT," says Whitecliffe Head of School, Information Technology, Muhammad Azam. "It's a sector in which you can work remotely from anywhere in the world, it offers handsome salary packages, and it's required for the survival of almost every current industry."
Data from global recruitment company Talent shows tech salaries and contract rates are up 15 – 20% worldwide. So why aren't enough people stepping into the industry?
According to the Datacom research, a lot of it comes down to misconceptions - 34% of people think they don't have the right skills to enter the industry, and 22% think that tech is boring. But as Muhammad explains, these ideas couldn't be further from reality.
"Although it's true that the IT sector needs specific skills to address industry needs, it's not difficult to develop and enhance one's capability to fit into the industry. There are many opportunities that can provide enough knowledge and skills experience - Whitecliffe's Level 5 Diploma in Web Development & Design and the Diploma in IT Technical Support are good examples of programmes that can fill the required skills gap for anyone wanting to join the sector with no or very little IT experience."
For those wanting to develop their skills further, Whitecliffe offers a range of other digital technologies programmes, such as diplomas in networking and software development, a Bachelor of Applied IT, a Post Graduate Diploma in IT and a Master of IT specialising in cyber security and data science. Students can enrol in Level 5 and 6 diplomas and cross credit that study to complete their degree. Also in the pipeline is a suite of Level 6 micro-credentials specialising in cyber security and full-stack development, uniquely designed to meet industry needs and fill skills gaps fast. The first three of the seven new micro-credentials will be rolled out next month.
And as for IT being boring? Muhammad says it's anything but!
"There are so many exciting areas to work in from AI, robotics, gaming and virtual reality to 3D animation and the development of IT-integrated medical equipment. ChatGPT is another example of how engaging and purposeful tech can be. There have been so many advancements in the field of IT in the last few decades that the world has become a global village – now we can even send and receive communication from different planets!"
The reopening of New Zealand's borders has sparked an upsurge in international applications for IT qualifications at Whitecliffe. And new offerings such as the Level 9 Master of Information Technology and a just-signed partnership with the Sri Lanka Institute of Information and Technology (SLIIT) have also upped the ante. But the IT skills shortage is still at crisis level and opportunities in the sector abound.
So make the most of them. Launch your career in an industry that's crying out for talent – and make your mark in a sector that can change the world. Check out Whitecliffe's dynamic lineup of IT programmes here. You might even be eligible for one of our new fees-free scholarships!
Talk to our team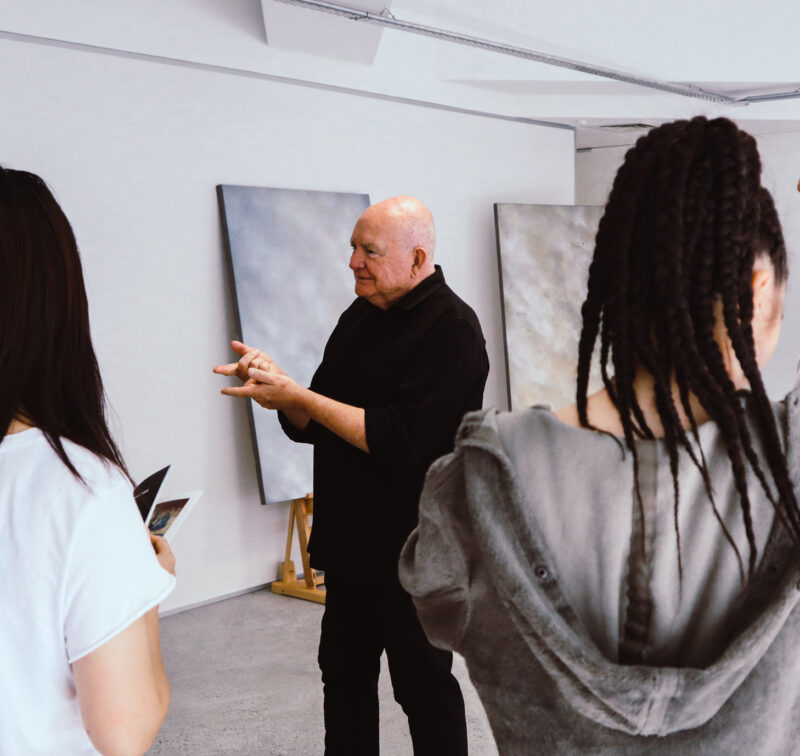 If you would like to ask us a question or request more information, please detail your enquiry using the form below. If you would like you can contact us directly on 0800 800 300, email us or use the contact us form.