Melodie Joseph - The Fashionable Programmer
Whoever said programming wasn't creative, clearly never met Melodie Joseph.
The former fashion retail manager and model decided to switch to an IT career where she could follow her earliest passion - that of being an artist.

According to Melodie, programming is an art form in its own right - code has the potential to bring great wonder and ingenuity to our world. For the newly graduated tester/developer, a career in one of the world's booming industries was an option only recently discovered.
Melodie always felt like she was living in the wrong era; she loved to paint, and she admired the works of the Renaissance Masters. Unfortunately, she did not like the notion of the 'starving artist', and began a career in fashion retail that spanned several years, hoping it would lead to a creative outlet. Although Melodie does credit her eye for fashion and styling skills to years of experience in the fashion trade, the long hours and constant standing was taking a toll, and she began looking to see if there was another industry where hard work would be rewarded, and where creativity was encouraged.
Around the same time, her now fiance Artem was facing a similar predicament in his career, and together they began researching for better work opportunities in New Zealand. A few quick clicks and they discovered IT was favourable not just because of the sizable salary difference, but also because it catered for opportunities to be creative.

Artem enrolled with Whitecliffe Technology, as it was the only IT training institution at that time that offered evening classes. Neither he nor Melodie could afford to stop working, but that didn't stop their drive to start learning.
After poring over Artem's IT training workbooks, she was surprised to see how well explained everything was; she realised she didn't need to be a genius to make a computer do her bidding. She enrolled in the Level 5 Diploma in Software Development a month after Artem, and never looked back.
"The best investments are the ones you make in yourself. I had to overcome the initial nightmare of returning to study after already completing years of University, as well as juggling full-time work and study, but it all ultimately paid off."
"It wasn't the easiest thing to do," she said of the double act. "But if you really want to change your reality, you'll find a way of doing it, and Whitecliffe Technology opened up a whole new world for me."
Artem now works as a Junior Developer for New Image International, while Melodie scored a role with PlanIT as a graduate Software Tester.
Traditionally the IT industry has been dominated by men but Melodie said the walls were being broken down by a new wave of women in the workplace. She can see that people are awarded jobs based not on their genetic makeup, but on their skills, both technical and interpersonal, that they bring to a job. There is an abundance of opportunities in the IT field, and Melodie hopes more women will embrace it. She connects with fellow programmers on instagram, most of whom are women, and she herself can be reached there. Her handle, the_fashionable_programmer, is a unique blend of her modelling and coding projects, and she hopes to encourage more girls to become coders.
"Coding is nowhere near as tricky as learning a language. Once your fundamentals are solid, and you allow yourself to make mistakes, the potential to manifest anything is only limited by your imagination (and perhaps Stack Overflow)."
Note: The Level 5 Diploma in Software Development has now been replaced with the New Zealand Diploma in Software Development (Level 6)
Photo Credit: Image left: Rochel Nilendra.
Image right: Melodie and Artem at the Whitecliffe Technology Graduation 2017.
Talk to our team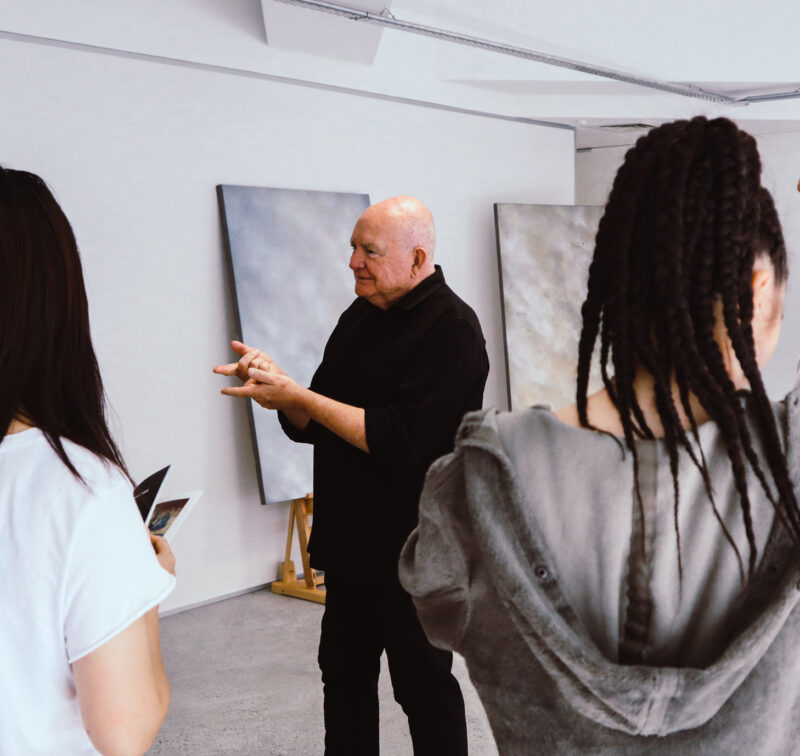 If you would like to ask us a question or request more information, please detail your enquiry using the form below. If you would like you can contact us directly on 0800 800 300, email us or use the contact us form.