Nine Top Tips from Successful Entrepreneurs
Starting your own business is not for the fainthearted – you need passion, self-belief, and a tonne of resilience. Think you have what it takes?
Whitecliffe's new Master of Creative Enterprise and Innovation (MCEI) may be the right place for you. Co-created with industry, and unlike any other master's degree in the country, it will equip aspiring founders and startup entrepreneurs with the practical skills, creative capabilities, and boldness they need to follow their dreams.
The inaugural programme launches in July. In the meantime, though here are nine top tips from New Zealand entrepreneurs and innovative thinkers getting it done in their own right
#1: It is really important that you start with getting to know yourself first and have a clear sense of purpose before looking at who the customers are you're trying to target. It takes a lot of hard yakka so you have to be really passionate, and you need to work out what drives you – making money isn't really good enough.
Jade Tang-Taylor - Associate, Innovation Unit
#2: Building an MVP (Minimum Viable Product) is a crucial step to attracting investor interest and showing what you are trying to achieve. It must be more than just an idea. Investors want to see customer feedback and traction that validates the business concept - the more the better. Getting the MVP into customer hands and iterating on that feedback is the key.
Stephen Hillier – entrepreneur, creator of Incubator/Accelerator at Media Design School
#3: To be successful you need to get out, talk to customers, backers, investors, stakeholders and sell your story. It is hard to be an introverted founder.
Ryan Walker – Community and Partnerships at Startmate (and former Whitecliffe student)
#4: You need to understand that failure is okay and to move on is really important. There's huge analysis around the psychology of resilience that is necessary in being an entrepreneur or a startup. Resilience is particularly important in a founder, especially when you look at mental health these days. You have got to be solid.
Heidi Renata - Founder, Chief Energy Officer, and Curious Wahinepreneur at INNOV8HQ
#5: It is quite a lonely road being an entrepreneur or business owner, what makes it easier to get through is being able to lean on a community that has done it before. Having access to people who can open the right doors for you is essential. Every day in business it is about problem-solving, being resilient, personality traits, and wanting to succeed – but having the right people around is almost as important. You cannot do it on your own.
Maggie Hewitt - Founder Maggie Marilyn (and former Whitecliffe student)
#6: Coping with failure.' of a venture requires resilience and strategies to build on the experience, to try again with more wisdom, or be confident to take a new direction – hence the embedded mantra 'build, test, learn'. You do not actually learn the real lessons until the product has hit the market and you have to quickly adapt the offer, price point, or other aspects to make it more appealing.
Nick McFarlane - Design Director at Proximity
#7: Entrepreneurship is a series of struggles and having mental resilience is important. You must get used to friends, family, and others judging you and telling you this is not going to work. Most of us are not prepared for that. If you do not have those resilient skills, you have to learn them really fast.
Kale Panoho - MD at K&J Growth, Rugby Bricks, and Hakune; 2021 Top 30 Founder Fortune 5000
#8: Failing is essential to growth. It's often painful and deeply uncomfortable, but the key is in the reflection on the learning, and then using this to move forward. It all comes back to knowing your strengths and how to amplify these with the guidance of a range of people (coaches, mentors, supporters). Having a diverse network that will challenge, inspire, and support you is invaluable.
Sachi Taulelei – Design Thinking for Impact, Equity, and Inclusion for Pacific People
#9: In addition to having a great idea and being creative, it is vital to have an understanding of how business works. Knowing the value of your product or service and how to price it is equally important.
Louise Kellerman - MD and Founder of Design Assembly
If you feel motivated by these points, we encourage you to go and learn more about Whitecliffe's new Master of Creative Enterprise and Innovation.
Talk to our team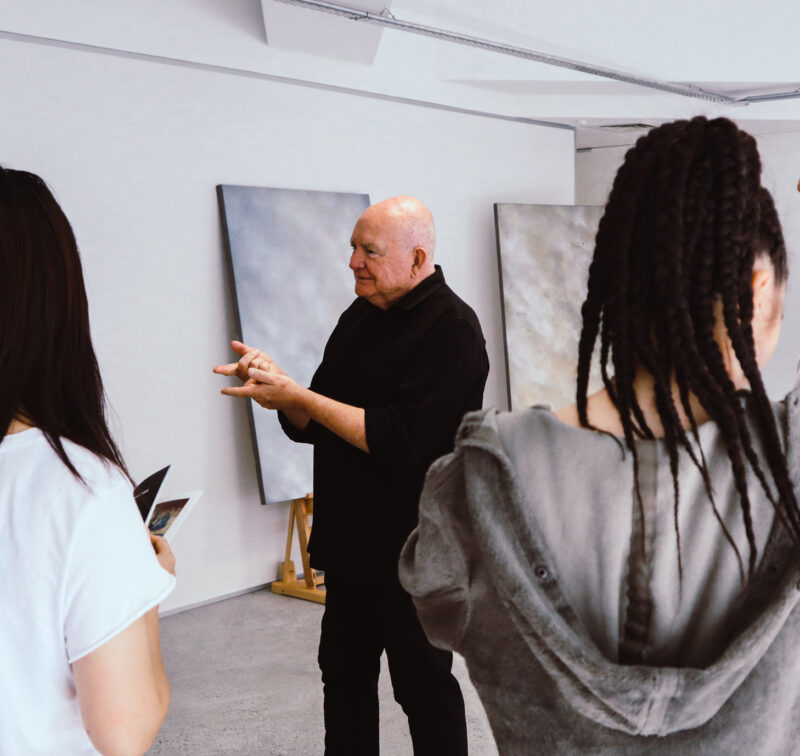 If you would like to ask us a question or request more information, please detail your enquiry using the form below. If you would like you can contact us directly on 0800 800 300, email us or use the contact us form.