Alumni Spotlight: Leroy Moke
We visited Digital Media + Design graduate Leroy Moke at Ōtautahi Studios, where he is currently working as a Tattoo Apprentice.
To watch the interview click here



Tell us a little about yourself
Kia ora my name is Leroy Moke, I was born in Rotorua, I was raised in a small town called Ngāpuna. Growing up for me was tough with not having a stable home, however despite the difficulties, art has always been my outlet and a way for expressing myself to my friends and family.
What made you study at Whitecliffe?
What drew me to Whitecliffe was the high calibre of students that graduated whom I looked up to, such as Steve Butcher. Also, hearing great news and seeing all the great graduates that Whitecliffe has, I wanted a taste for it and to be part of it, so I enrolled at Whitecliffe and here I am now.
Has art always been something you wanted to do?
Growing up, art has always been my way of expressing myself - I was always drawing, and drew all throughout my school years. My biggest influence was my older brother, who was also a tattoo artist, and at the age of 17 I got my first tattoo from him. Unfortunately my brother passed away in 2014, but I believe that I am carrying on his legacy by becoming a tattoo artist myself.
What skills did you learn at Whitecliffe that you are applying to your current practice?
Working in layers, photoshop skills, and how to put together designs and ideas are all skills I learned at Whitecliffe. Learning the process of drawing and visualising a design on paper, moving into a digital space (like photoshop) to make the tattoo templates, and then tattooing it onto the body.
What are some of the most memorable moments you've had at Whitecliffe?
One of the most memorable moments for me at Whitecliffe was when I got to exhibit my work, and having my family there. I was so proud of myself for having achieved something so big, and it was my time to step back and look at all the work I had produced over my time here. It was a great feeling and I was really happy with myself.

Can you tell us a bit about your tattoo style?
If I go back to when I first picked up a pen and paper, I was always drawn to Māori traditional art. However through this apprenticeship, I have been taught many different styles where I have picked up a lot of skills. I have done a handful of styles that range from script writing to traditional Tā moko and Native American designs. Through this exploration I haven't really found my style yet, but I have a fair idea of the direction I'm going to head into.
Any personal projects you are working on?
One of the tasks we have here at Ōtautahi Studios as an apprentice is to produce tattoo flashcards - these are tattoo designs for clients that come through the door without a design in mind. This is an ongoing project which we do weekly, so this is currently what I'm working on.
What is some advice you would give Māori and Pasifika students who want to get into the tattoo industry?
I would like to encourage Polynesian and Māori students as I believe we are special people that have many gifts and talents that the world should see, and our people need to step into a zone where they feel welcomed. If you are an artistic person you should not hold back because you have a treasure in you that's waiting to come out. Don't hold back, have faith in yourselves, you can do it.
Where do you see yourself in five years' time?
My main career goal is to progress, and to collaborate with as many artists as possible, and share my work with people around the world. I want to specialise in a specific style, and master it. I want to give back to the community, to our people, by encouraging them through my art, and sharing my art to connect with them and their emotions to help them understand who they are.
Leroy studied our Certificate in Digital Media + Design programme, to learn more:

To watch the interview click here
Talk to our team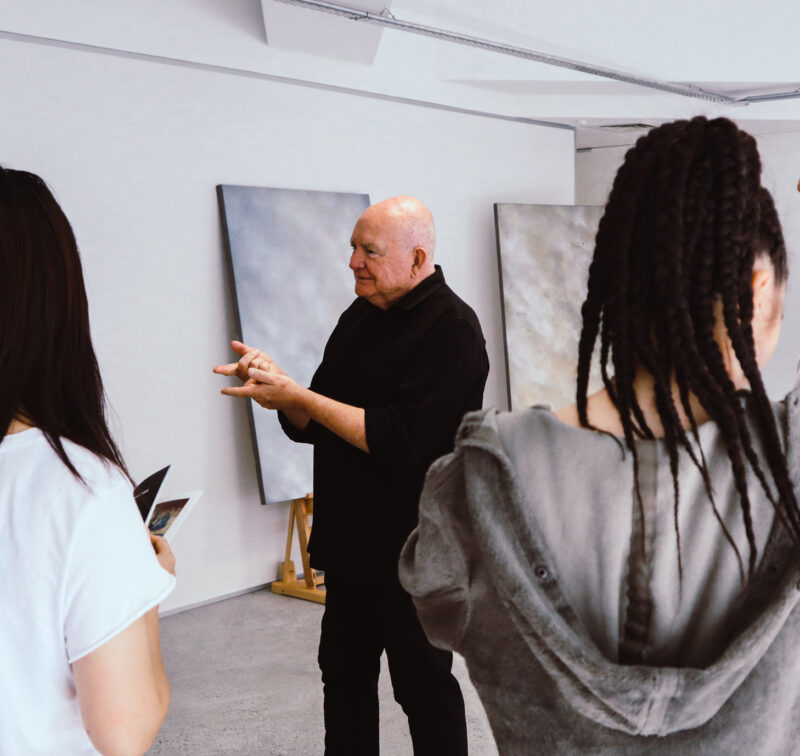 If you would like to ask us a question or request more information, please detail your enquiry using the form below. If you would like you can contact us directly on 0800 800 300, email us or use the contact us form.