Jacinda Ardern wears Deryn Schmidt
"Seeing Jacinda Ardern wear my red dress on her first and last day as Prime Minister was very exciting and unexpected. I was buzzing for weeks"
It's not every day that one of your designs is worn by New Zealand's most photographed woman. But it's even more remarkable when she wears the same garment twice.
Former Prime Minister Jacinda Ardern is well known for her love of Kiwi fashion – but on two of her most momentous public occasions she wasn't dressed in her usual Kate Sylvester, Juliette Hogan or Kiri Nathan. Instead she wowed the world in a dress designed by Whitecliffe fashion lecturer and designer Deryn Schmidt. Not only was Deryn's Labour-red 'Darb Shirt Dress' worn by Jacinda when she made her inaugural speech as incoming Prime Minister in 2017, but she slipped it on again two terms later as she made her final exit from parliament.
"Seeing Jacinda Ardern wear my red dress on her first and last day as Prime Minister was very exciting and unexpected. I was buzzing for weeks," says Deryn, who initially sent the dress to Labour headquarters when Jacinda first began campaigning for the top job.
"The opportunity to have a female Prime Minister to dress doesn't happen too often, so I couldn't miss the chance to try. I was too young for Jenny Shipley or Helen Clark, so this was my moment."
It was a chance that paid off, and is one of a string of unforgettable career highlights for the highly regarded fashion designer.
"I've had my own label for the last 13 years and there have been quite a few high points including dressing customers to walk down the red carpet at the Oscars and featuring in numerous fashion magazines, newspapers and TV interviews. I'm also proud of the successful runway shows we put on at NZ Fashion Week for three consecutive years – those shows were always great and helped to get my label into 20-plus boutique stories, including department stores Kirkcaldie & Stains and Ballantynes."
The Wellington-based School of Fashion + Sustainability lecturer joined the Whitecliffe team last year, keen to share her extensive industry knowledge, and support our future fashion designers to grow and flourish. And with over 25 years working in the industry she certainly has a lot of knowledge and wisdom to impart.
"Ny Nana was a beautiful dress maker and as a child I'd spend as many hours as I could working on projects with her. The passion for it just got stronger every year, so eventually I gained a Bachelor of Fashion and Textiles and launched my career in the industry. I spent my first ten years working for other designers – I started off finishing (sewing buttons and pressing) for Robyn Mathieson, then moved to London where I worked as a pattern cutter for Topshop and Miss Selfridge and a sealer (the final person doing the spec sheets, measurements and construction notes) for Karen Millen."
A return to New Zealand saw Deryn work for the likes of Workshop/Helen Cherry (as their production assistant) and Andrea Moore (as production manager) before 2009 arrived to shake things up.
"That year we had our daughter and both my partner and I were also made redundant. With a newborn and no jobs we decided to jump in at the deep end and we started the Deryn Schmidt fashion label."
The decade she spent working for others clearly laid rock-solid foundations, and since launching Deryn Schmidt she hasn't looked back. Her advice to those hoping to follow in her footsteps?
"If the passion is there, then there are so many different jobs in the industry to do. It's exciting to have so much choice in one industry. I loved getting experience in as many different fields as I could, to enable me to grow my knowledge of the areas required to run a business, before actually running a business. It's hard work, so the more knowledge you bank the easier it is. I learnt a lot by working in those businesses, hearing and observing what was going on around me. Keeping your eyes wide open is the key."
Talk to our team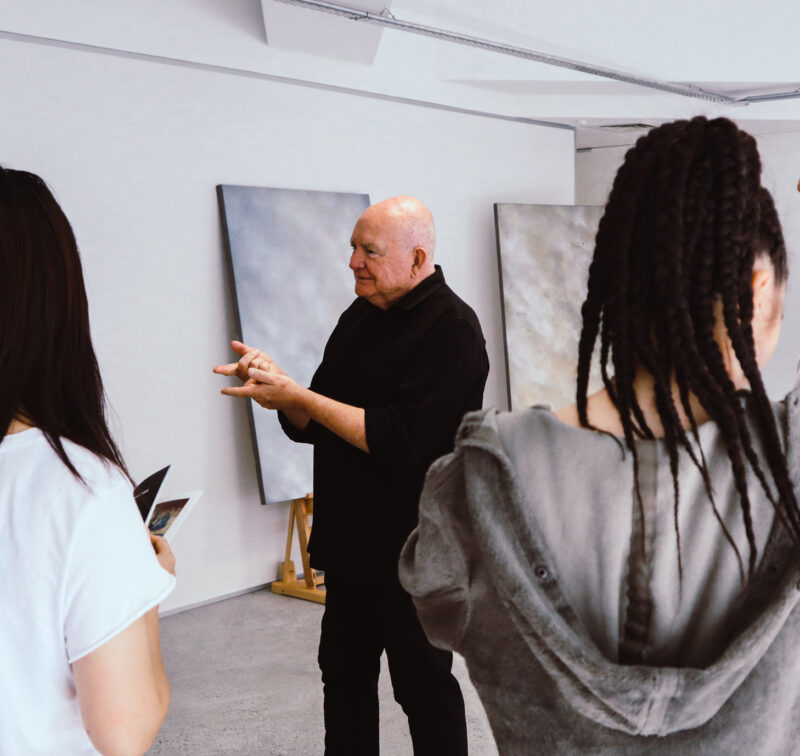 If you would like to ask us a question or request more information, please detail your enquiry using the form below. If you would like you can contact us directly on 0800 800 300, email us or use the contact us form.