How Maggie Hewitt is designing a new future for fashion
Maggie founded her fashion label Maggie Marilyn on the belief that the fashion industry needs to be revolutionised to ensure absolute transparency, the wellbeing of all in the supply chain, and the shift to a circular regenerative model. Here she talks about her latest new partnership with Mercedes-Benz.


"I always knew Maggie Marilyn was going to be values-driven from the bottom up," says Maggie Hewitt, New Zealand-based fashion designer and sustainability advocate.

Hailing from a small country town in The Bay of Islands, Maggie has always taken inspiration from the environment to inform her craft, and an education in Fine Arts (majoring in Fashion Design) only reinforced this eco state of mind. "I went to a university in Auckland where sustainability was a really big part of our course curriculum – I think that was pretty progressive for the time," she says.

"Once I was there, this very unglamorous curtain was pulled back on what the industry was really responsible for – not just the environmental impact but the social impact as well. It really informed my practice."

At 21, fresh out of design school and disheartened by the damage the industry was doing to people and the planet, Maggie was faced with a choice: abandon her dreams of a career in fashion, or work to solve the problem from within. "I really thought there was a gap in the market," she explains.

"At the time, there weren't really many brands working in this space of transparency; really understanding supply chains, knowing where everything comes from and understanding the environmental impacts of the products that you make."

Determined to forge ahead, she launched Maggie Marilyn as a small independent label in September 2016.

Now synonymous with seasonless essentials, innovative tailoring and spirit-lifting occasion wear, Maggie's take on accessible luxury experienced rapid commercial success. A mere six months after launching, the brand's debut collection was purchased by e-tail giant Net-a-Porter, with other wholesale platforms quickly following suit. Pieces were soon photographed on the likes of Meghan Markle and Gigi Hadid, and Maggie was nominated for the prestigious LVMH prize.

The following years, however, changed her perspective. "I've really grown up with this business," she reflects. "You learn so much just being in the industry, and there's an element of needing to play the game to try and change the game."




Which is exactly what she's been doing. Alongside her strict sustainability standards, including the use of organic fabrications, local production, paying her team living wages and transparent manufacturing, Maggie announced in November 2020 that she was walking away from traditional wholesale retail. "I knew the goals I had around circularity and regeneration, and really wanting to change the world, weren't going to happen through our wholesale partners," she says.

Now employing a direct-to-consumer sales model, the brand opened its first retail space (or 'home'), in the same month, with plans to expand in the coming year.

There are numerous parallels between the worlds of fashion and luxury automotive design – both industries champion innovation, intuitive aesthetics, and possess a shared commitment to the preservation of our planet. So when Mercedes-Benz began the search for a partner that shared its values, Maggie Marilyn was the obvious choice. "It's been in the works for a little while now, so it's exciting to be able to talk about it!" she says.

Throughout the duration of the partnership, Maggie will drive vehicles from the Mercedes-EQ range, including the all-electric EQC and A 250 e plug-in hybrid. Both models embody a sophisticated and progressive design language, enabling locally emission-free driving and, in the case of the fully electric EQC 400, contain nearly 100 components crafted from renewable sources (think hemp, kenaf, wool, cotton, paper and natural rubber).

"What really impressed me the most about Mercedes-Benz was how they've always been at the top of their game in terms of innovation and technology," Maggie says. "I think we feel really honoured to align, not only as brand partners, but be able to have this shared dedication towards creating a better future."
A big believer in the adage 'a problem shared is a problem halved', Maggie sees the partnership as not only philosophically symbiotic, but a catalyst for long-lasting environmental and social change. "We know that as one brand we can't solve all the challenges that lie ahead, and we need to collaborate with like-minded businesses."

She hopes the relationship will amplify their collective mission to educate and empower customers. "I think now more than ever, especially in light of COVID-19, [consumers] really understand the value of where their dollar goes, and the power they have in transitioning our industry into one that really is sustainable in the true essence of the word. One that can be here in the years to come," she says.

As for what else lies ahead this year, Maggie is excited to release the brand's updated 'sustainability roadmap'. "We've got huge goals around circularity and regeneration," she says, citing their garment repairs program and take-back scheme as key focuses for 2021.

"At Maggie Marilyn, we always say we want to build a business that could be here in 50 years, or 100 years' time. And I think when you're building something to last, you're not as concerned about quick wins. It's about the long game."


To learn more about our Sustainable Fashion programmes, click here

Article first posted in Mercedes Me Magazine by Victoria Pearson
Talk to our team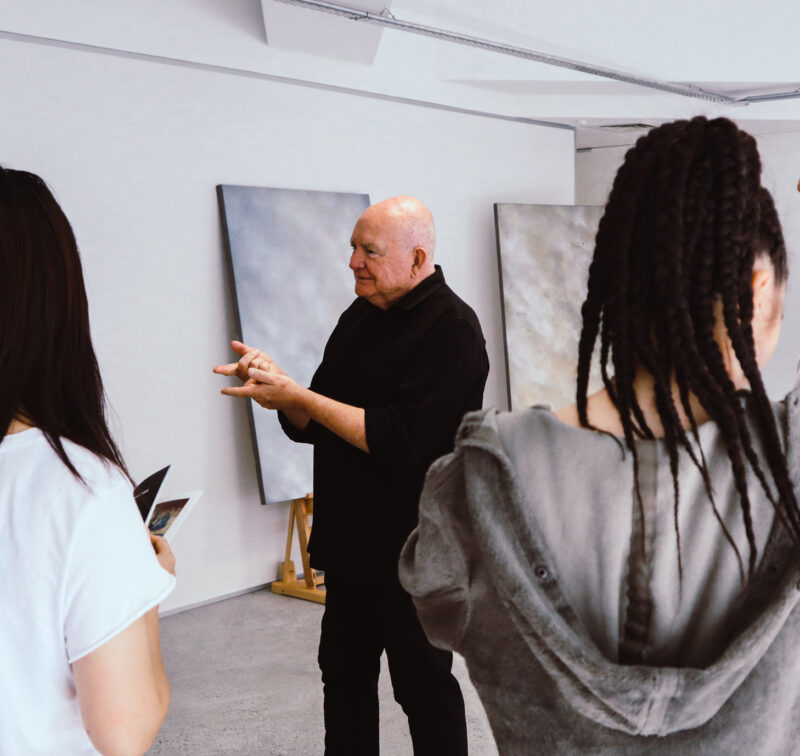 If you would like to ask us a question or request more information, please detail your enquiry using the form below. If you would like you can contact us directly on 0800 800 300, email us or use the contact us form.