Highlights: Auckland Diploma Showcase 2019
At the end of two intensive years of study, students on the Diploma Programme with Whitecliffe Fashion Tech, produce a Diploma Showcase for industry, family and friends.
The Diploma programme pulls together the skills and knowledge of the two Certificate programmes and takes it to another level. At the end of the 2-year programme, students have refine advanced technical skills in patternmaking, fit, garment construction and production to create lingerie, swimwear and tailored garments. The programme culminates in a runway presentation of student-designed garments, The Diploma Showcase. Check out the highlights from the 2019 Auckland show below.
Zoe Spooner - GlamAzon

Time to take centre stage. The simplicity of my collection is mixed with undertones of sophistication, opulence, and frivolity, lending itself to a fresh and fun look for the upcoming season. The sequin tops can be integrated into everyone's current wardrobe by pairing them with a simple pair of jeans to give a smart casual look. Adding any one of these looks to your wardrobe will elevate it to another level of GLAM.


Annmarie Williams - Every cloud has a silver lining
For this collection I was inspired to design outerwear for men with personality. A good jacket goes a long way in Auckland especially if it's practical and looks great. I focused on simple details to add eccentricity to a classic look. I had fun experimenting with collar proportions and pockets to add exaggeration to the designs. The collection is created in a way that makes all the pieces work nicely together, playing with line between simple and dramatic.
AWARD: Annmarie was the Auckland recipient of the 2019 Most Commercial Collection Award, presented on the night by The Fabric Store.


Terrell Henry - Defiant Ones
Flirting with the texture and patterns on lace fabrics and fascinated with the idea of what lace would look like on menswear inspired this collection. As a high school student, I was never satisfied with how my school uniform looked and as I learnt how to sew, I soon began tampering with it. Defiant Ones is a collection that showcases the rebelliousness of dissatisfaction I had towards the school uniform.


Aisha Boulares - IDENTITY
My designs are inspired by my cultural background and western upbringing, the concept of combining culture and modern styles with elements of Batik - traditional Indonesian handmade, hand woven fabric. The use of soft textures compliments the earthy tones and the variation of motifs on the Batik. I cherish my culture and belief and I feel that acknowledging your heritage, giving it recognition is so important, to embrace who you are.


Janessa Boreham - Amalgamation
Growing up, I was always drawn to eastern arts. From entertainment to architecture, I felt like there's something about it that captivated me in a way, and so for my collection, I based my inspiration on Chinese landscape paintings and Japanese tradition architectures, incorporating that idea into my high-end streetwear theme. The feminine, flow-ness of objects in Chinese paintings balances out the masculine structural Japanese architecture, and that's what I have shown in my collection.


Alisha Kataraina Te Ataarangi Tehei - Darker Shades
Darker Shades is inspired by one of NZ most beautiful native birds the Tui. Almost black at first glance but reflects the iridescent blue and green feathers. The Tui is associated with life's fulfilment, confidence and spiritual harmony and sings so beautifully.


Esther Masanka - WIDE WORLD
Inspired by beautiful designs that I believe are suitable in African-style prints, my collection is made in these attractive African designs that are suitable in any type of fabric. I like body shaping, detailed and flared garments made out of colourful, luxurious and eye-catching fabrics to make my designs alive and attractive.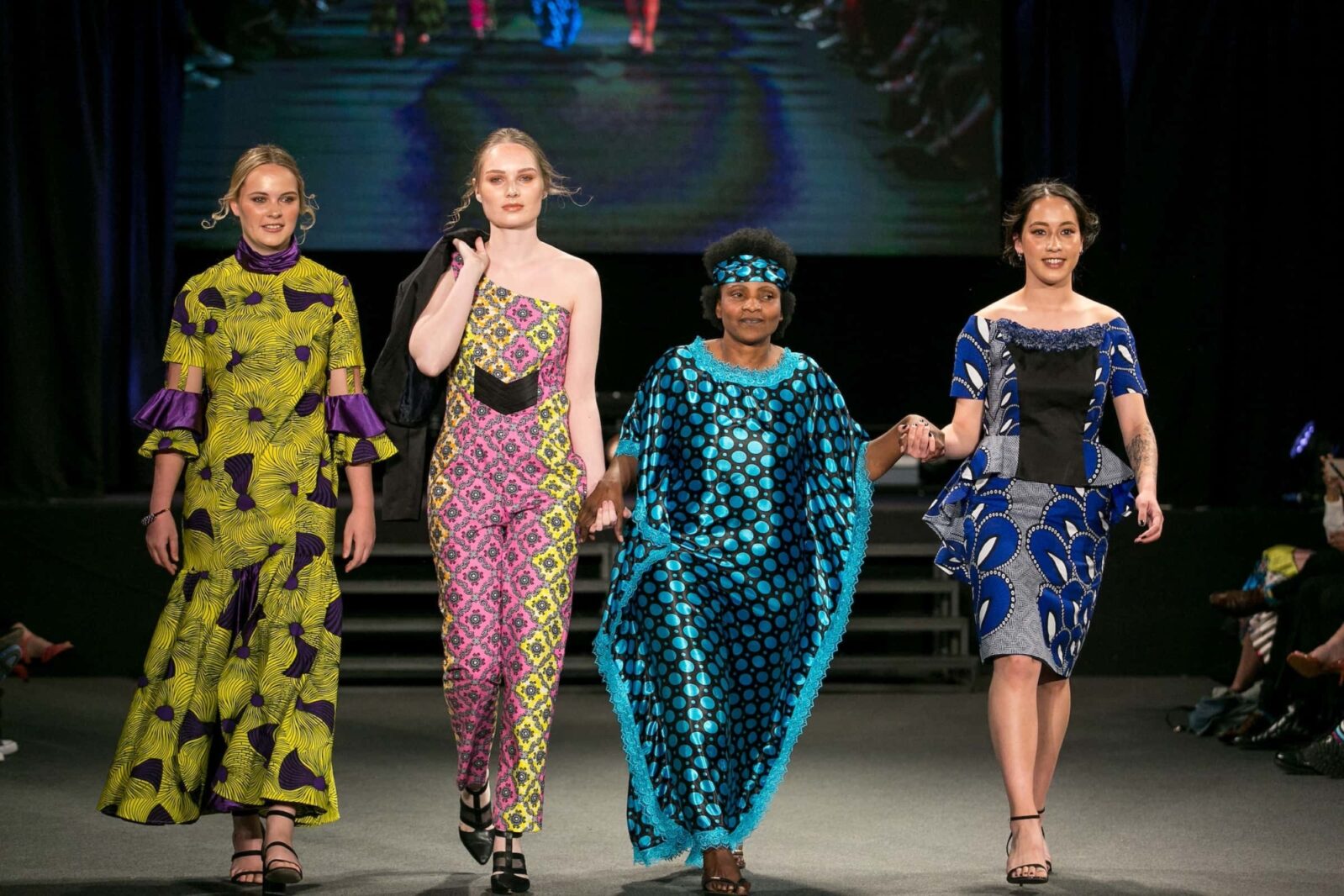 Renuka Kumar - Flawless Beauty
My outfits symbolises the firm curves of the body, shown from the earth to the stars. Draping sways across the skin, giving love, at first sight, rush through veins and to the heart. The royalty amongst them and pride within their identity, having its silhouette while hitting every step with passion, giving confidence where you feel that you're surrounded with people's eyes glued to your outfit, creating a new trend and a new world.


Samantha Parr - Imprint
I was inspired by Pasifike clothing patterns and designs. And I love the colours an fabrics they use. I was also inspired by the 90s feminine look, and like the tight body structure used in this era. I wanted to embrace my culture more so that me made me want to learn about making my own prints which has brought my designs to life.


Cheyene Ngatae - Miraculous
My designs are inspired by an original, graceful dress designed by Mama Tukua and Karen Walker. I saw this as an opportunity to incorporate modern fashion with the Cook Island silhouettes. I like simple but unique garments. I followed the design process to create beautiful well-crafted garments that will be loved and used for many years. The pieces I have created for middle aged women are both directional and wearable. This will leave women feeling empowered and demanding attention.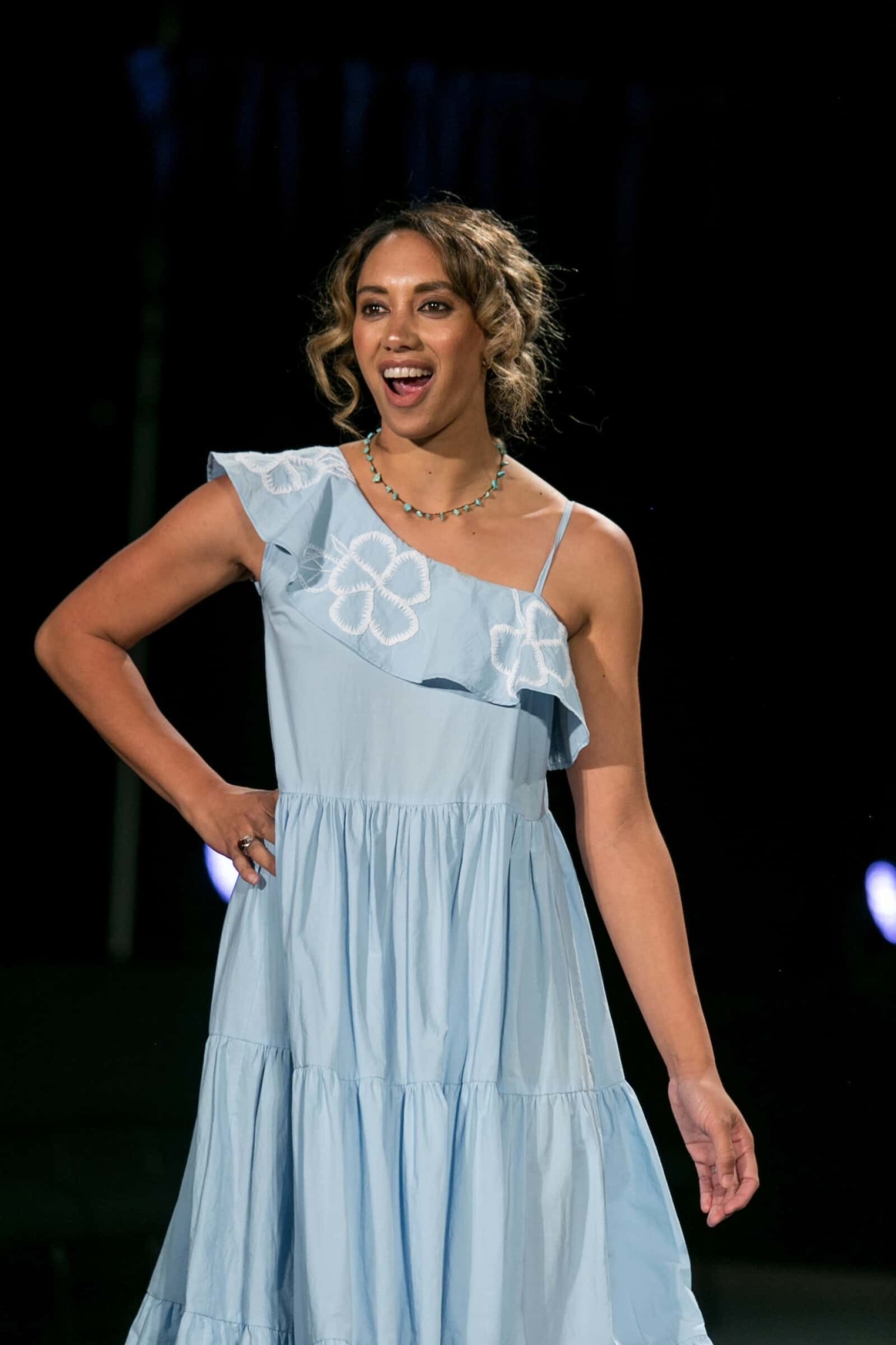 Joeane Pasi - THRILLING
I hope to capture the attention from a wide audience locally and internationally. I have designed a cluster of ruffles and frills that would be "oohed" and "aahed" at by all eyes that pass by. Using a colour palette will make the frills and ruffles stand out especially in movement, my focus is on over-exaggeration; sleeves too wide, necks too high, ruffles too plentiful. I am definitely striking, for the brave and beautiful.


Danielle Matthews - Matriarch
My grandmother was a strong woman who could have her hands on a dozen projects and an eye on the kids. I would describe my designs as classic looks that are twisted to suit the modern woman. My colour scheme was inspired by my grandmother's vibrant and inviting personality, her eco-consciousness and her urge to explore this also influenced my fabric choices; most of my fabrics are natural fibres and my skirt fabric was designed and made in India.


Bryony Acraman - Just So Tropically Me (ooh baby baby)
My Mini Range Collection is based on a woman lounging by the pool in an overseas resort. Focusing on swimwear and leisure outfits, I have chosen bold, bright colours with feminine and pretty prints. My outfits are designed in fun and fresh styles for a carefree spirit to relax in and enjoy the warm weather all summer long.


Eva Martin - HUNTLY
HUNTLY is a collection based on the town where my family resides. I was inspired to creatively challenge the misconceptions of the town. The power station is known to most as the only identifier of the township. I have taken this and used it as my unconventional muse. I designed a repeat pattern print of the Huntly power station that is used across the collection. The garments echo an industrial past while being brought into the fashion realm with contemporary edge.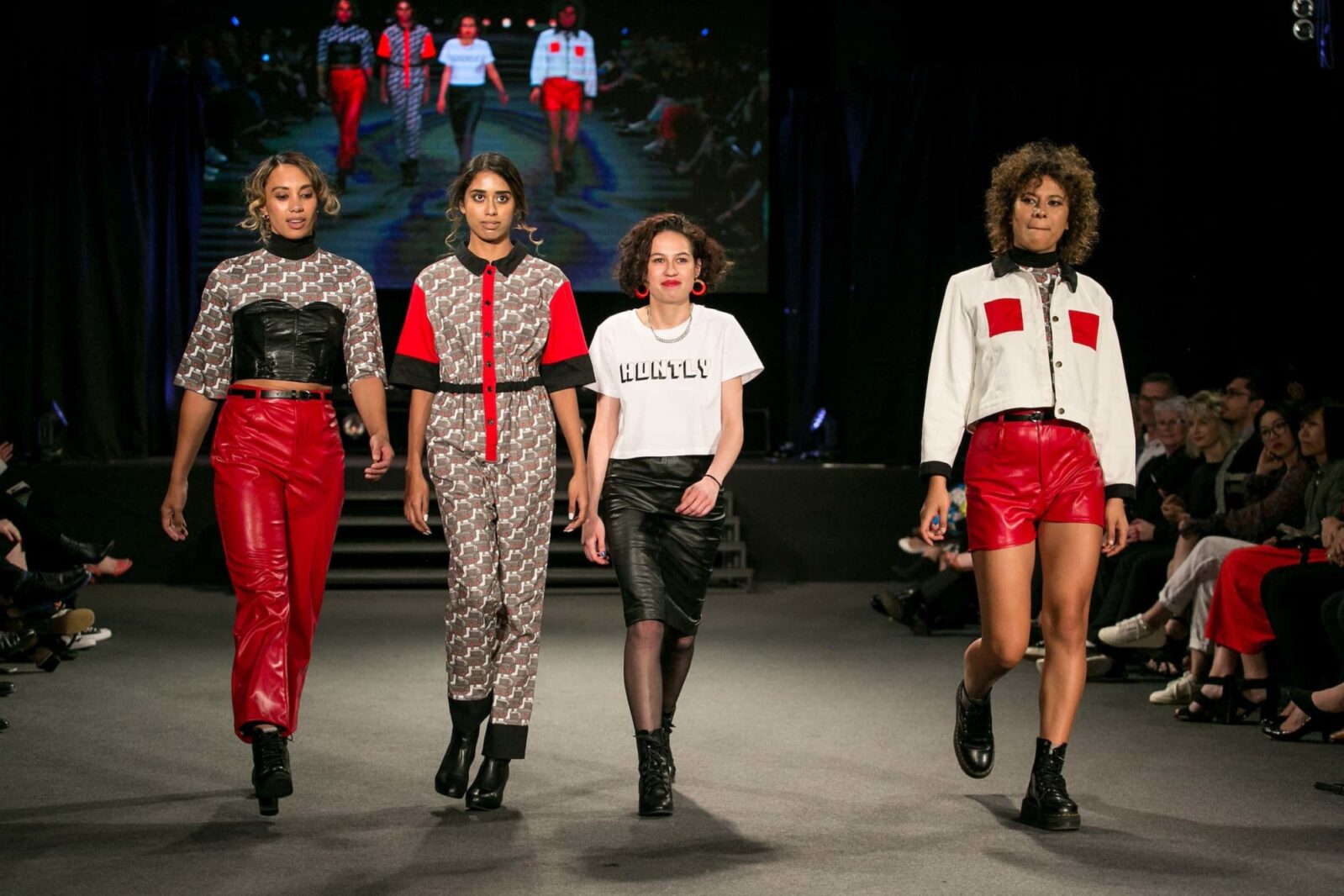 Marina Khak - (III)usion
Inspired by gender-neutral streetwear fashion, my aesthetic is a fusion of 90's hip-hop, industrial, and Japanese fashion. A creative take on gender-neutral military workwear.
"i've never been certain whether the moral of the Icarus story should only be, as is generally accepted 'don't try to fly too high', or whether it might also be thought of as 'forget the wax and feathers and do a better job on the wings'." - Stanley Kubrick
Josie Williams - UNCHA;N
My designs were inspired by the quote "to encourage integrity and stress the significance of self-worth among young woman" and I wanted to portray this in my garments and choice of colours. Blue represents confidence and reflection whilst grey is maturity. As a 22-year-old woman, I have learnt from my life experiences and discovered my self-worth. I believe it is a powerful moment in any woman's life to truly know one's worth. Uncha;n is my journey of I AM ENOUGH!
Deepal Pardiwala - Set Free
My collection is designed for courageous women who are modern day strong and independent. With my collection, I want women to feel polished, classy and confident in what they're wearing and able to be set free from any sort of barrier. My designs are simple and easy to wear with no fuss but can also be worn to work or dressed up for an event or outing.


Emily Verhaaren - Femme Fatale
My collection is inspired by 1960's silhouettes and the film "Man from Uncle" which symbolised the power and femininity of women. Using a black and white colour palette, I translated the idea of a fierce yet classic woman into wearable pieces. Observing values of sustainable fashion, my collection garments are made predominantly from natural fibres; silk satins, linen, cotton poplin and wool suiting which adds a sense of sophistication and elegance.
AWARD: Emily was the Auckland recipient of the 2019 Technical Excellence Award, presented on the night by Larry Coffey from Sewspec NZ.



Simonne Denham
M I N U T I A E
Minutiae (mi-nyoo-she-aye) "The small, precise details that makes one unique, the finer points and subtleties"
Inspired by clean, structured lines, I designed a spring/summer collection, using classic shapes that are sophisticated and feminine. Each piece is simple and effortless, yet subtly complex and detailed staying true to the name. To keep in vogue, I used a light, neutral colour palette which reaffirms sophistication and simplicity. To quote Cristobal Balenciaga, "Elegance is elimination".
AWARD: Simonne was the Auckland recipient of the 2019 All Round Excellence Award. She walked away from the night with a brand new automatic plain sewing machine presented by Shay Narsey from Direct Sewing Machines & Supplies.
Talk to our team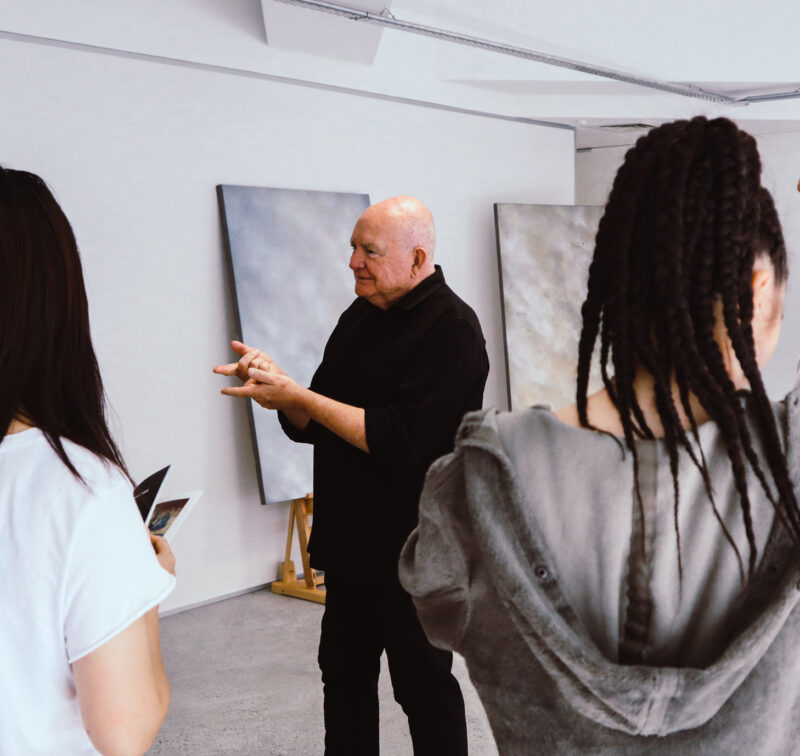 If you would like to ask us a question or request more information, please detail your enquiry using the form below. If you would like you can contact us directly on 0800 800 300, email us or use the contact us form.