Master of Creative Enterprise and Innovation
The programme prepares creative graduates from any field to confidently become founders, entrepreneurs and develop start-up wealth and job-creating enterprises, or to operationalise their creativity within existing organisations.
The Masters of Creative Enterpise and Innovation (MCEI) will enable students to experience a cutting-edge learning journey to identify and develop entrepreneurial characteristics to become leaders of change and impact the entre/intrapreneurial world.
The programme will open the entrepreneurial door within participants to enable them to recognise new business, social, indigenous or community focused opportunities, develop a minimum viable product (MVP) and approach investors. It is a gateway to create wealth by building a sustainable business or becoming an innovative leader within a large organization, or social or community focused enterprise.
Duration
18 months (3 semesters) – full-time
Qualification
Master's Degree (Level 9) 180 credits
Costs
Domestic $7,620 + $300 Student Service Levy International $24,000 + $300 Student Services Levy Fees indicated are for 1st year of study. Next 6 months fees may vary. All 2023 fees are subject to change and regulatory approval
View full fees
Master of Creative Enterprise and Innovation Course Outline
Programme length is 18 months (3 semesters) – full-time.
All components are compulsory and follow a defined progression with pre and co requisites.
This programme engages learners in experimental, applied, and experiential ways of advancing their self-awareness and understanding about innovation and enterprise. Theoretical concepts and frameworks are intertwined with creation and innovation, with theory informing practice (praxis). The process of "build, test, learn" creates an environment of self and peer critique and analysis before, during and after the development of an innovative idea or concept. These actions are the foundation of learning to become resilient creative entrepreneurs.
The learning approach is heutagogical, that is, self-determined learning, emphasising autonomy, capacity and capability.
Throughout the programme students will take part in Creative Community Gatherings, master classes, online discussions and interactive tutorials with lecturers to provide subject and academic guidance.


Creative Community Gathering Workshops will include panel debates, expert input and reflection.

Semester One
Understanding Self as the Innovator
Understanding the self as an innovator is foundational as an in-depth awareness of what is involved in becoming a founder and developing concepts. It focuses on the concept of 'cultivating' and includes critique and application to the self and own aspirations to become resilient and risk positive, both important attributes reflected in the industry feedback. Semester one will provide opportunities to open the inner innovator/entrepreneur and give them license to move to the next stage of their (ad)venture.
Courses:
Risk and Resilience: (30 Credits - Compulsory)
To build a community of learning/practice and establish the foundations of becoming creative innovators. To develop resilience and innovative responses to a variety of contemporary challenges and situations, including risk, through collaboration, experimentation, and reflection.
Experimentation as a Tool for Success: (30 Credits - Compulsory)
To evaluate and analyse relevant design model/s and processes and communicate their application.

Semester Two
Applied Models for Success
Semester two is concerned with the application and experimentation of creative innovation, e.g., intellectual property (IP), finance (big picture), funding, forecasting, marketing, scoping, lean startup, digital marketing, design thinking, human centred design, digital transformation, branding, and social change. By the end of this semester students will have developed their Minimum Viable Product (MVP)
Courses:
Applied Models for Success: (30 Credits - Compulsory)
To provide principles and practices to support the continuation the 'build, test, learn' process of creative, innovative designs.
Innovative Concept Development and Testing: (30 Credits - Compulsory)
To synthesise the design process of a contextualised prototype based on robust analysis and evaluation.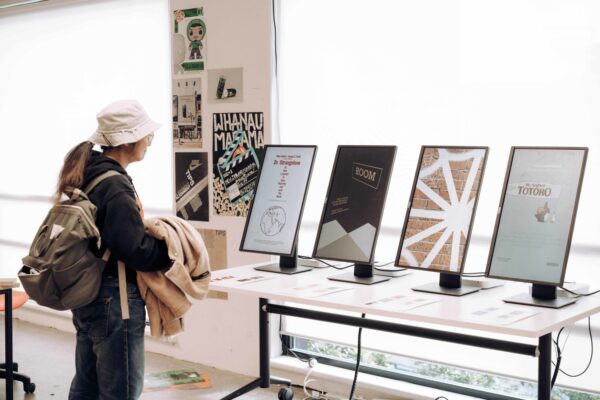 Semester Three
From Innovation to Market
From Innovation to Market focuses on bringing the concept to market. The process is driven by self-determined learning supported by lecturers/mentors with the intention of making a final pitch to investors (if relevant).
Course:
Innovation to Market: (60 Credits - Compulsory)
Build on the learning from the previous semester, synthesise research, development strategies and design skills to bring a finalised prototype to market.
Life After a Masters of Creative Enterprise and Innovation
Graduates of the MCEI are creative and innovative problem solvers focused on creating change and entre/intrapreneurship.
Graduates will be able to:
Demonstrate an agile mind-set, communications skills, innovative leadership, and resilience through creative storytelling.
Apply critical thinking to discern the social, cultural, environmental, and economic impacts of design innovation.

Create innovative, non-linear solutions to design challenges.
Establish and monitor realistic goals to transform and actualise a minimum viable produce (MVP) to market readiness.
Synthesise concepts, research, and practice to generate future-focused ideas and creative innovations in local or global contexts.
Graduates of this programme may progress to doctoral studies, depending on the entry requirements of the receiving programme.
Key Information for Students
Admission Requirements
To enter the Master of Creative Enterprise and Innovation candidates will:
have been awarded or qualified for a Bachelor's Degree achieved with a B average in the final year, or a Bachelor Honours Degree or a Postgraduate Diploma OR
have been awarded a Bachelor's Degree followed by relevant professional experience OR
have demonstrated equivalent practical, professional and/or scholarly experience.

Evidence for equivalent practical, professional and/or scholarly experience:
Candidates applying for entry without an acceptable academic qualification will need to show how their informal learning aligns with the learning outcomes for a degree. A graduate of a Bachelor's degree is able to:
demonstrate intellectual independence, critical thinking, and analytic rigour
engage in self-directed learning
demonstrate knowledge and skills related to the ideas, principles, concepts, research methods and problem-solving techniques of a recognised major subject
demonstrate the skills needed to acquire, understand, and assess information from a range of sources
demonstrate communication and collaborative skills.
As a guide, the above outcomes could be expected to be achieved after a minimum of four years of professional-level work experience
(paid or unpaid), or through a combination of pre-degree education and professional-level work. Professional-level work is characterised by:
The ability to use independent judgement and discretion in performing work duties.
A level of specialized knowledge in the field of work with some authority for decision-making.
In-depth work requirements, such as data gathering, analysis and interpretation.
Interaction with a broad range of individuals, including key stakeholders.
Individual accountability for results.
Entry at the Discretion of the Head of School:
Candidates applying for entry will be required to submit evidence that they meet the entry requirements, as well as a written expression of interest summarising their creative or innovative practice, their creative enterprise concept, and their initial ideas about taking their concept to market.
Candidates will be interviewed.

Candidates will be offered entry to the programme at the discretion of the Head of the School of Design Innovation.


English language requirements:
Applicants whose first language is not English are required to provide satisfactory evidence of proficiency in the English language, such as a minimum score of 625 on the TOEFL test, or 6.5 on the IELTS.
International students are required to meet the minimum English language requirements for this level programme as detailed on the following NZQA webpages: http://www.nzqa.govt.nz/about-... and http://www.nzqa.govt.nz/about-...
Credit recognition and transfer:
Individual case by case for semester one courses only:
MCE8101 Risk and Resilience and
MCE 8102 Experimentation as a tool for Success
Recognition of prior learning:
As this programme is focused on original outputs, prior learning is not recognised for credit purposes.

BYOD (Bring Your Own Device) Requirements:

This programme has Bring Your Own Device (BYOD) requirements, the following specifications will support you to be successful in your studies.
Required IT Specifications:
Apple Mac OS 10.6 (Leopard) or higher, preferably 10.x Yosemite or higher 
OR 
Apple MacBook Air with M1 Chip (base model) 
Macbook Pro (preferred)
AND dedicated GPU (Graphics card).
Minimum Hardware requirements 
Mac - Intel processor with 64-bit support; 2 GHz or faster processor with SSE 4.2 or later
OR 
MacBook Air with M1 Chip 
OR 
Intel® or AMD processor with 64-bit support; 2 GHz or faster processor with SSE 4.2 or later 
16 GB RAM    
500 GB SSD or higher hard drive with 10GB free space minimum    
Wireless capability 802.11n dual-band    
Up-to-date antivirus software    
AND Recommend
A Wacom Intuos - small (USB drawing tablet needed for projects)
May use Apple iPad Pro and pencil.
Minimum Operating System     
Windows 10 (64-bit) version 1809 or later; LTSC versions are not supported
OR     
Apple macOS Mojave (version 10.14) or later 
Internet and data plan.    
Not Supported:    
Chromebooks    
Windows X or Windows S OS    
Tablets (except Windows Surface Pro or iPad Pro)   
Where could this programme take you?
The programme promotes and nurtures the essence of entrepreneurship without necessarily restricting graduates to becoming entrepreneurs. Graduates of this programme may progress to doctoral studies, depending on the entry requirements of the receiving programme.
Jobs related to this programme
• Entrepreneurs
• Enterprise creators
• Innovators
• Agents of change – someone who promotes and enables change to happen within a sector or organisation.
• Disrupters – someone who looks at things differently.
• Business founders
• Business owners
• Re-imagining existing business
• Job creators
• Senior managers or C-suite contenders
Find out more about career opportunities
Talk to our team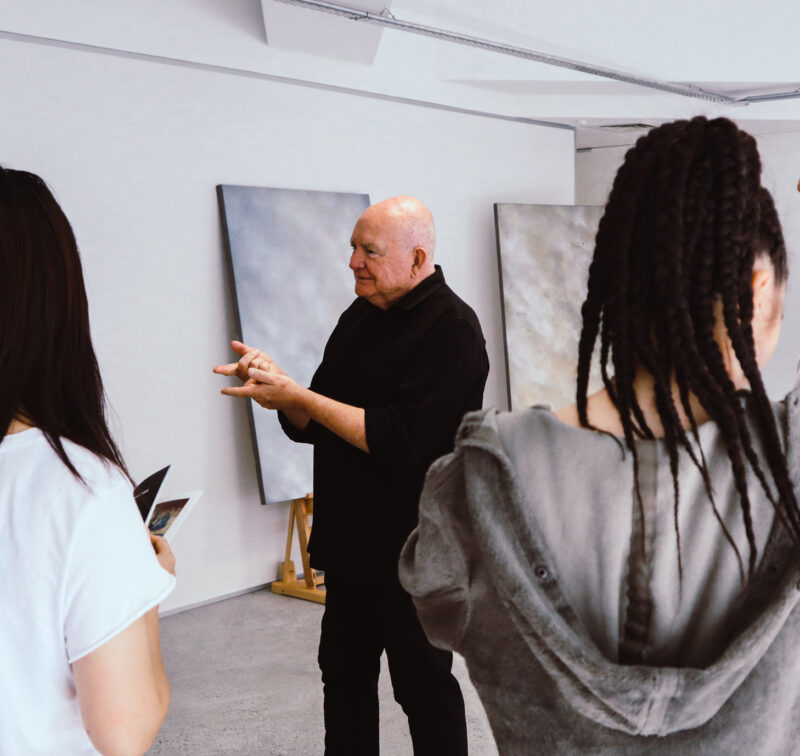 If you would like to ask us a question or request more information, please detail your enquiry using the form below. If you would like you can contact us directly on 0800 800 300, email us or use the contact us form.