Jewellery Pathways
Through practical experience, students at Whitecliffe have the opportunity to refine skills necessary to thrive as industry professionals. Preparing them for a range of career opportunities. Each role offers a unique blend of creativity, technical skill, and business acumen, making this field an exciting choice for those passionate about the artistry of jewellery.
Bench Hand
Bench hands specialize in jewellery repairs, including tasks such as cleaning up castings, polishing, plating, and ring sizing. Some companies employ graduates as bench hands with a Level 4 Certificate.
Manufacturing Jeweller
Manufacturing jewellers often hire apprentices and provide on-the-job training. This pathway offers opportunities to develop skills in traditional jewellery making processes.
The demand for skilled manufacturing jewellers remains steady, with opportunities available in established jewellery companies.
Goldsmith
Goldsmiths are highly skilled jewellers who specialize in working with gold and precious stones. They typically operate in small workshops, creating custom engagement and wedding rings with input from clients.
Goldsmiths have a niche market, catering to clients seeking bespoke and high-quality jewellery.
Self-Employed Jeweller
Self-employed jewellers supply their work to retail craft outlets or art gallery shops, and/or work on building their own customer base. They possess knowledge of jewellery making processes and focus on producing pieces for commercial purposes.
Opportunities exist for self-employed production jewellers to collaborate with retailers, such as The Poi Room or art gallery gift shops like Te Uru or Te Papa. The ability to create marketable jewellery is essential in this field.
Designer Jeweller
Designer jewellers require capital investment to start their businesses. They focus on designing and running the business, collaborating with manufacturers or outsourcing some processes. Design knowledge is essential, and designs often involve variations on existing themes.
The market for designer jewellery offers opportunities for creative individuals to establish their own brands.
Contemporary Jeweller
Contemporary jewellers are self-employed and operate workshop-based practices. They create unique pieces using a wide range of materials and processes, often selling their work on consignment to galleries. Motivation and a strong artistic concept are crucial.
Contemporary jewellers need to be highly motivated and entrepreneurial. They can supply their work both nationally and internationally.
CAD Professional/Designer
Employment Facts: CAD professionals utilize Computer-Aided Design technology to create 3-Dimensional models for jewellery production. They may work for manufacturing jewellers or provide outsourcing services to clients who require digital designs for casting.
Job Outlook: The demand for CAD professionals in the jewellery industry has increased with the advancement of technology. Skilled CAD professionals can find employment in manufacturing companies or operate as freelancers.
Jeweller for Film and TV Production
Employment Facts: Jewellers for film and TV production work as contract professionals, creating jewellery based on the specifications of costume designers. Exceptional communication skills, work ethic, and the ability to meet tight deadlines are essential in this role.
Job Outlook: The film and TV industry in New Zealand offers opportunities for skilled jewellers to contribute to major productions. In the past these productions have hired a team of jewellers; examples include Lord of the Rings, The Hobbit, The Shannara Chronicles, Mulan, Cowboy Bebop, The Rings of Power, and more.
Gallerist
Employment facts: Working in a gallery, communicating with artists and clients, organizing, curating and managing exhibitions and sales.
Learn more about the Certificate in Jewellery and Bachelor of Jewellery Design + Technology at Whitecliffe.

Talk to our team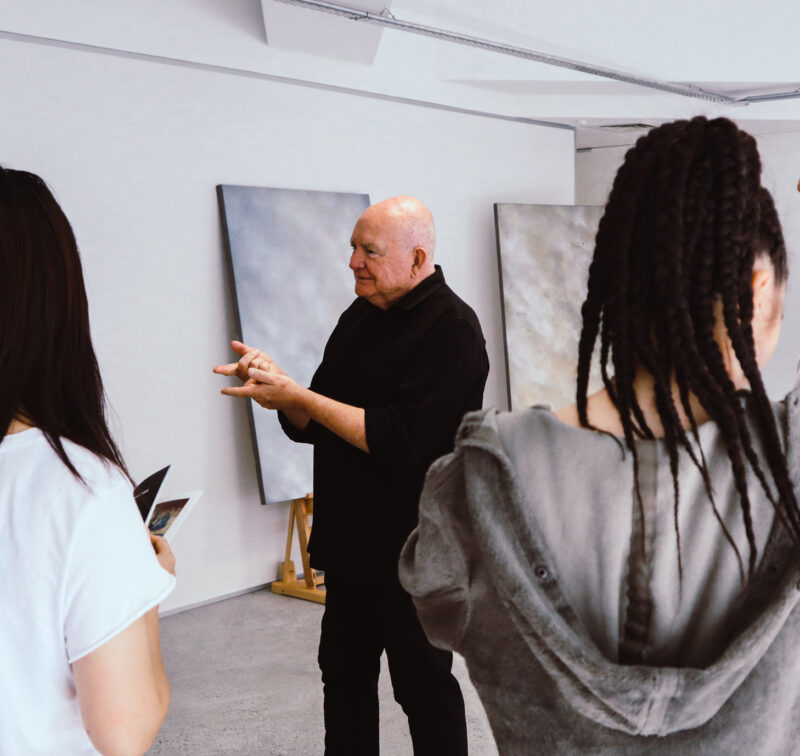 If you would like to ask us a question or request more information, please detail your enquiry using the form below. If you would like you can contact us directly on 0800 800 300, email us or use the contact us form.